What's On Scotland 24 Sep-8 Oct: Dance International Glasgow & more
Quite a few festivals kick off in the next couple of weeks, from Scotland Loves Anime to the diverse programme at Dance International Glasgow. Elsewhere, there's art and music at Embassy Gallery and clubbing over at Stereo's FUSE Glasgow.
Glasgow's biennial festival of dance and physical performance Dance International Glasgow returns from 1-23 October, with a mesmerising programme of performance, installation and film taking place all over the city – from galleries and art spaces to streets and moving vehicles.
Highlights from the programme include a packed programme taking place at Tramway, from Jian Yi's Weathervanes, a trancelike exploration of queer sensuality and love, to Totendanz, an immersive, wry attempt at creating a dance of death. Elsewhere in Glasgow is Joseph Toonga's Born to Protest, a dynamic interrogation of how Black bodies are policed in public spaces that takes place at Queens Park Arena, and Penny Chivas' Burnt Out, an autobiographical response to the Australian wildfires over the last few summers.
Many events are free, although most require advanced booking: explore the programme here.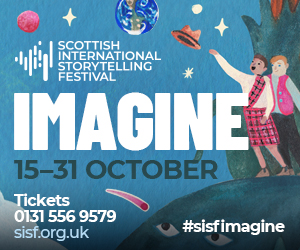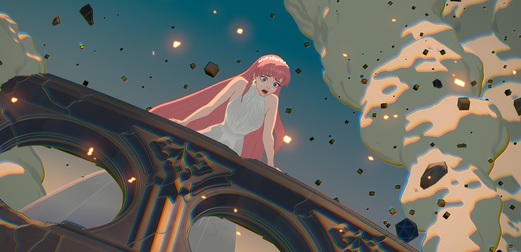 Scotland Loves Anime
Glasgow Film Theatre, Glasgow. 1-3 Oct
Scotland Loves Anime, the annual film festival celebrating all things anime, is back on big and small screens. Kicking off with a long weekend at Glasgow Film Theatre before heading to Filmhouse later in the month, this year's edition includes such gems as Belle, which made huge waves at Cannes earlier this year. Image: Scotland Loves Anime.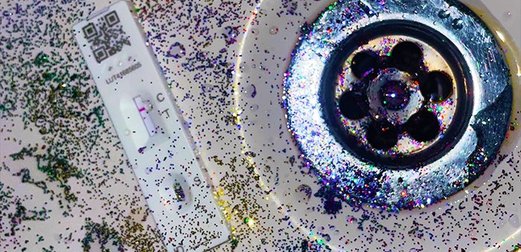 Reopening Edinburgh
Online. 27 Sep, 11am
Presented by music journalist Alexander Smail and produced by community radio project EHFM, this timely documentary interviews venue owners, musicians, politicians and arts journalists about the effects of the pandemic on the live music scene in Edinburgh, and what reopening the nightlife scene might look like. Image: EHFM.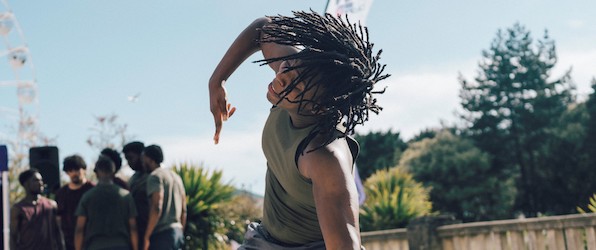 ADVERTISEMENT | Dance International Glasgow 2021
Tramway, Glasgow, 1-23 Oct
Tickets are on sale now for Dance International Glasgow 2021. The festival will be presented at Tramway, outdoors and online from 1 to 23 October, bringing dance audiences back to the iconic venue, and outstanding performance to spaces across the city. Featuring FRAN.K / Joseph Toonga / Shotput Theatre / Barrowland Ballet / Freestylers / Craig Manson / Ligia Lewis / Scottish Dance Theatre and many more. Live events are limited capacity so early booking is advised! Image: Harrison Dante.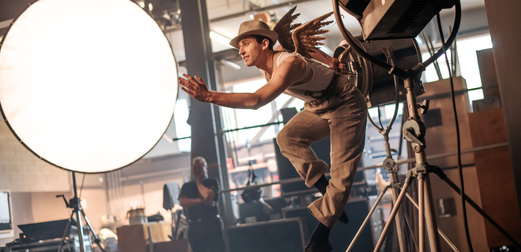 Starstruck
Theatre Royal, Glasgow. 23-25 Sep, 7:30pm
Scottish Ballet are returning to tour for the first time since March 2020 with the UK premiere of Gene Kelly's pas de deux Starstruck, the only ballet he choreographed for stage. Set in the glamorous world of 1960s Paris, Starstruck blends jazz and ballet with effortless cool. Image: Mihaela Bodlovic.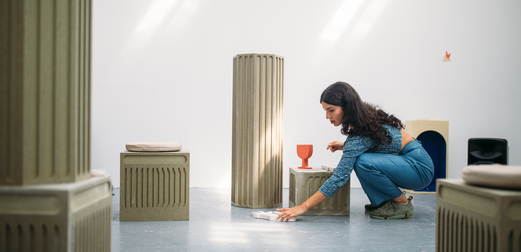 Mina Heydari-Waite: In sleep it made itself present to them
Collective Gallery, Edinburgh. 2 Oct-21 Nov
British-Iranian artist Mina Heydari-Waite's immersive sculptures and sound installation interrogate ideas of ritual, rupture and social dreaming. Recreating the ancient city of Persepolis in flatpack, Heydari-Waite explores the Iranian diaspora's relationship with their collective, mythologised past. Image: Jassy Earl.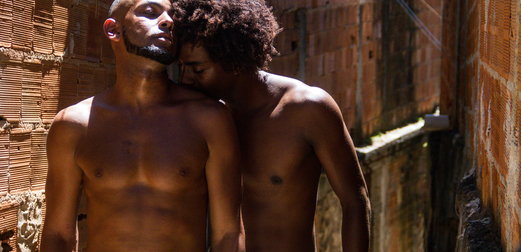 Scottish Queer International Film Festival
CCA: Centre for Contemporary Art, Glasgow. 6-10 Oct
Scotland's annual celebration of LGBTQIA+ cinema returns to the CCA and online. From loving depictions of global queer culture to explorations of the funny and erotic in Spill Your Kinky (kink), this year's edition of SQIFF is – as always – unabashedly radical and proud. Image: SQIFF.
Want a guide to the best of the Scottish cultural scene in your inbox every week? Sign up to our mailing list!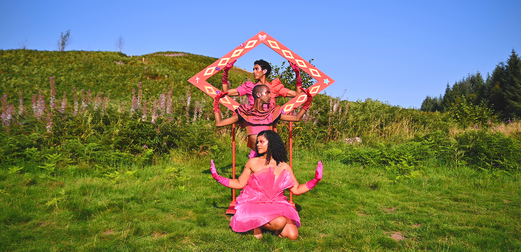 India Sky: The Life Cycle of Rainbows
Embassy Gallery, Edinburgh. Until 17 Oct
This film installation by Embassy resident India Sky is inspired by Afro-Diasporic music and dance traditions, from underground disco to ballroom culture. Accompanying the exhibition is a one-off music performance on 2 October with Glasgow-based musician PAIX. Image: India Sky/Embassy Gallery.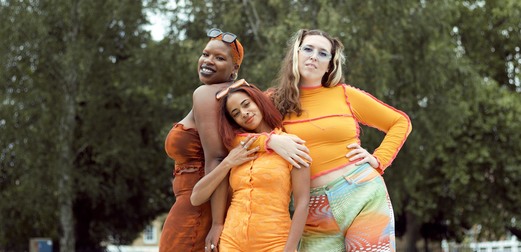 FUSE Glasgow ft. Boko! Boko!
Stereo, Glasgow. 24 Sep, 11pm
Power trio Boko! Boko!, made up of much beloved DJs Mina, Juba & Tash LC, come to FUSE Glasgow, a joyous queer and women-focused party bringing the best of bass – from dancehall to substep – to Glasgow's dance spaces. Image: Courtesy of artists.

• Read more news from across the Scottish cultural scene at theskinny.co.uk/news
• Find out how you could win some lovely prizes at theskinny.co.uk/competitions