What's On Scotland 22-29 Apr: Alchemy Film and Moving Image Festival & more
Alchemy Film and Moving Image Festival returns to the charming Borders town of Hawick. Elsewhere, Mitski is in the Barrowlands and a new club night Nights Like This launches at The Bongo Club.
After two years online, Alchemy Film and Moving Image Festival returns to its hometown of Hawick in the Scottish Borders from 28 April-2 May. This is a film festival unlike any other in Scotland, with a distinctive focus on unusual, experimental filmmaking that blurs the boundary between cinema and visual arts.
With a programme of over 120 films, it's almost impossible to pick from this embarrassment of riches. However, we are especially excited about Ritual Passage: Memorials for Frederick Douglass and Thomas Jenkins, a multimedia exhibition by Jade Montserrat exploring ideas of race, territory, and environment through the lives of antiracist campaigners Frederick Douglass and Thomas Jenkins (don't miss Montserrat's keynote on the Thursday!).
Elsewhere, make sure to dive into Alchemy's carefully curated programme of shorts. Our Shape Apparently, including amongst others a film by Scotland-based, Canadian-Ukrainian artist Ayla Dmyterko, offers a moving examination of the entanglement between being and place. And for those who can't make it to Hawick, there's even a small selection of shorts online.
Browse the full programme here and start assembling your schedule: tickets to screenings are on a sliding scale, and exhibitions are entirely free!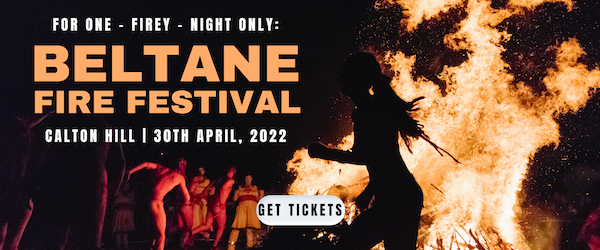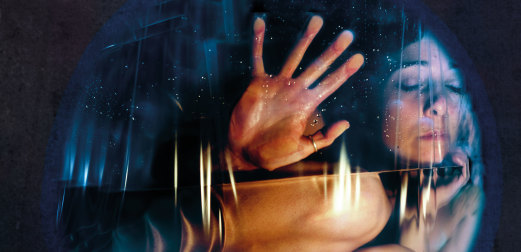 Egg
Church, Dundee. 27 Apr, 7pm
An aerial theatre production that took the Edinburgh Festival Fringe by storm in 2018, this innovative show tells the true story of a woman who donated her eggs to a friend. Gravity-defying choreography explores ideas of sexuality, femininity, and what it means to create and nurture a family. Image: Richard Dyson/Kate George.
Mitski
Barrowlands, Glasgow. 23 Apr, 7pm
Get ready to feel very sad in the Barrowlands! Our age's resident melancholy dreamweaver and devastating lyricist Mitski is touring her new album Laurel Hell, a gorgeous mediation on vulnerability, loss, and connection. Tickets are currently sold out but keep an eye on returns - you don't want to miss this. Image: Ebru Yildiz.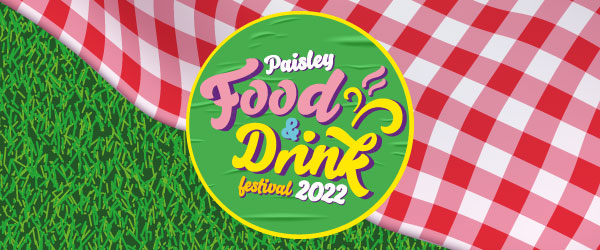 ADVERTISEMENT | Paisley Food and Drink Festival
Paisley, 29-30 Apr
Hungry for more? Paisley Food and Drink Festival on Friday 29 – Sunday 30 April promises plenty of street food, live music and good vibes. Featuring Platform food traders, an ale-tastic Renfrewshire CAMRA beer tent and much more, it should make for two great days of foodie fun! It's all happening in the stunning surroundings of Paisley Abbey – find out more at www.paisley.is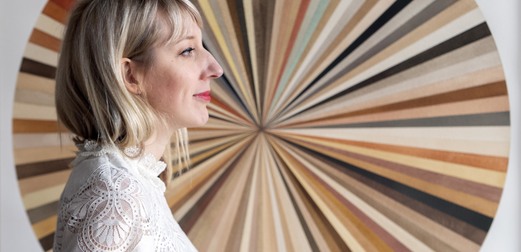 Katie Paterson: Requiem
Ingleby Gallery, Edinburgh. Until 11 Jun
Telling the life and death of our planet through one object, Katie Pateron's powerful new exhibition is made - quite literally - from dust, from the solar to the terrestrial. Layers of residue from fossil fuels, dead coral, and the fallout from the Atomic bomb form a haunting mediation on the Anthropocene. Image: Neil Hanna.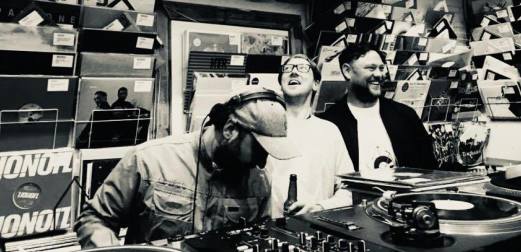 Nights Like This
The Bongo Club, Edinburgh. 22 Apr, 11pm
A new club night is launching in Edinburgh and you (and all of us) are invited! Nights Like This is inspired the iconic club scenes of New York, London, and Berlin, offering a raucous celebration of dance music spanning across six decades. Kicking off proceedings in style are DJs Lee Marvin and Jimmy Jammin'.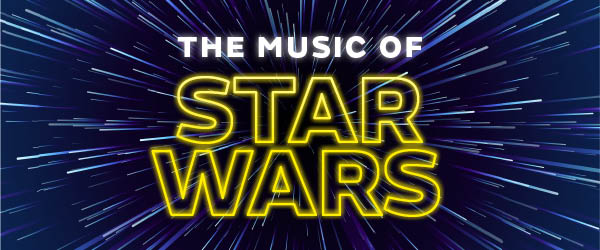 ADVERTISEMENT | The Music of Star Wars
Glasgow, Edinburgh, Dundee, 6-8 May
A long time ago in a galaxy far, far away …. Feel the full force of Scotland's National Orchestra as we celebrate John Williams' epic music from the blockbusting Star Wars saga. Filled with your favourite themes from The Phantom Menace to The Last Jedi, this concert will pack more punch than an Imperial Blaster!
Sponsored by Capital Document Solutions.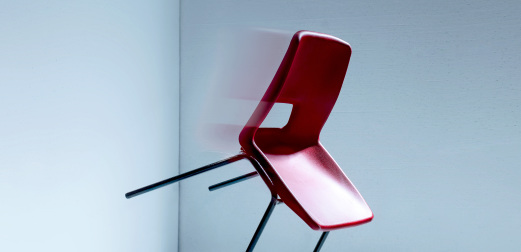 hang
Tron Theatre, Glasgow. 28 Apr-7 May
hang, the latest play from renowned playwright debbie tucker green, is a claustrophobic examination of social violence. A nameless victim of a nameless crime holds the fate of the perpetrator in her hands, making for a brutal exploration of our impulse to discipline and punish. Image: Mihaela Bodlovic.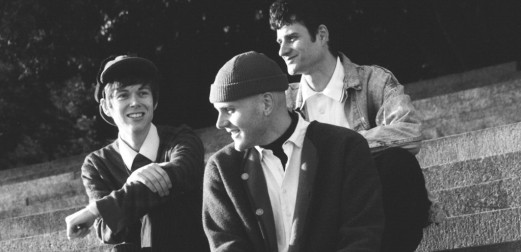 Honey Moon
Sneaky Pete's, Edinburgh. 26 Apr, 7pm
For something wholesome and sunshine-y, look no further than the delightful indie jangle pop outfit Honey Moon playing at Sneaky's this week. With tones of Beach House and Stornoway, their infectiously positive brand of pop is perfect for a dreamy, deliciously languorous night: leave your stress at home and sink in.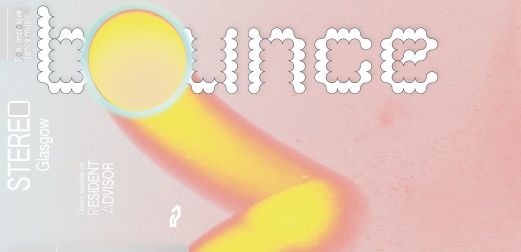 Bounce
Stereo, Glasgow. 28 Apr, 11pm
Nothing is off the menu at this inclusive electronic music night, intended to make EDM as accessible and fun for everyone as possible. Dipping into a wide variety of genres, from footwork to baile funk, this is clubbing at its most joyous and expansive.