What's On Scotland 21 May-4 Jun: Take Me Somewhere & more
It's your lucky day if you're into festivals: there's an abundance of riches on over the next couple of weeks, from performing arts at Take Me Somewhere and music at Perth Festival of the Arts to literary goodies with Glasgow Women's Library.
Glasgow's festival of international performing arts takes to screens this year, with an unmissable programme of theatrical innovation taking place over two weeks from 21 May-5 June. Always on the cutting edge of performance, this year's edition of Take Me Somewhere fully leans into the experimental possibilities of the digital with over 40 unique shows and events.
Sticking to the festival's core ethos of taking audiences on a creative and metaphysical journey, each of these specially crafted and curated performance is designed to take its audience to a new world. From a cable-access style web series starring three drag scenes from Quebec to a gorgeous queer interpretation of the traditional Pinocchio story, Take Me Somewhere is committing to its role as one of Scotland's most exciting performing arts events.
If you're on the hunt for recommendations, try Cindy Islam's boundary-pushing Bedroom Frequencies, Scottish artist Mele Broomes' dance piece Wrapped Up In This, or check out the full programme for more inspiration. Image: Niall Walker.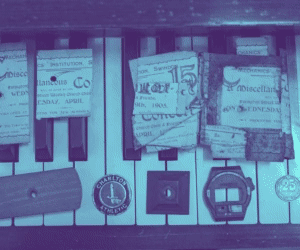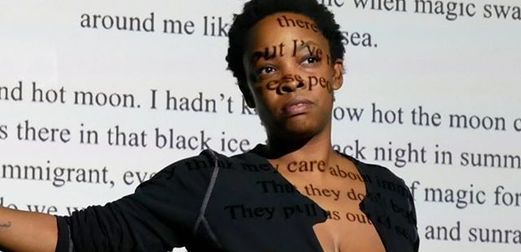 Edinburgh Anarchist Feminist Book Fair
Online. 29-30 May
Offering a series of talks, workshops, and panels focused on abolition and radical new futures, this year's programme for the Edinburgh Anarchist Feminist Book Fair has perhaps never been so timely. Unmissable events include a conversation between artist and author of Revolutionary Mothering: Love on the Front Lines Mai'a Williams and Glasgow-based writer and academic Helen Charman, and their anti-raid workshops and prison abolition discussions. Image: EAFB.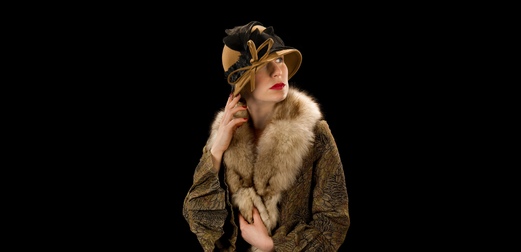 Perth Festival of the Arts
Online and various venues. 20-29 May
Spotlighting music, theatre, and the visual arts, from SAY Award nominee Cloth to drama Dalloway and curated exhibition arTay, Perth Festival of the Arts 2021 digital edition is as big as ever. In addition to over 20 online events performed and recorded in arts venues across Perth, the ten-day festival has a Drive-In cinema programme in the grounds of Scone Palace screening classics such as Belle and Back to the Future. Image: Perth Festival of the Arts.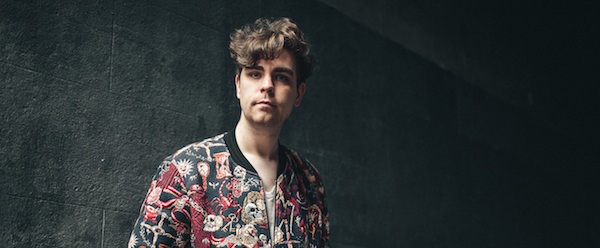 ADVERTISEMENT | SCOTLAND TRENDING – Perth Festival of the Arts
Online, 24-29 May
Six online gigs, recorded 'as live', broadcasting 24-29 May!
New national music series featuring Scotland's best up and coming solo artists and bands. Spanning jazz, indie, rock, folk and contemporary classical, the line-up is as exciting as it is diverse.
The Snuts
Fat-Suit
Angus Munro | Beth Malcolm
Cloth
Cross Trust Artists of the Year
Fergus McCreadie Trio
£20 'series pass' or £5 per concert.
https://www.perthfestival.co.uk/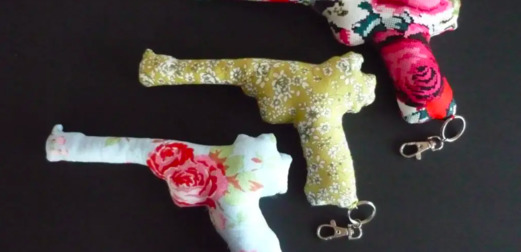 Norman Sutton Hibbert: Narratives in Times of Absurdity
RGI Kelly Gallery, Glasgow. 15 May-5 Jun
This exhibition by School of Fine Art graduate Norman Sutton-Hibbert sees the multi-disciplinary artist bring his mixed media practice to found objects, bringing together domestic textiles to explore the materiality of the everyday. Image: Norman Sutton-Hibbert.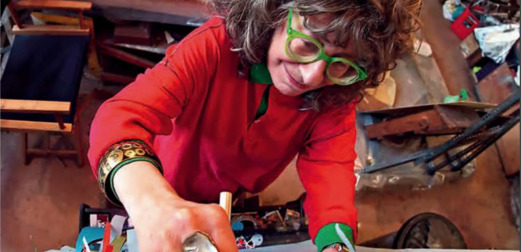 Open the Door
Glasgow Women's Library, Online. 20-22 May
Open The Door, Glasgow Women's Library's annual festival celebrating women writers is back! Highlights include In Conversation, a series of talks with Sabba Khan among others, and art responding to the work of historic writers and artists Wendy Wood, Edith Simon and Zarina Hashmi. Image: Antonio Reeve.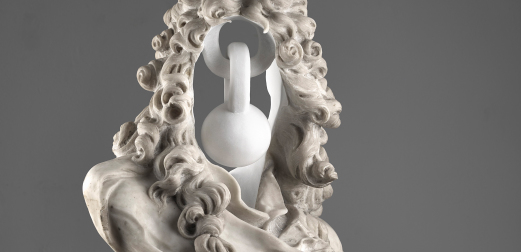 Jonathan Owen
Ingleby Gallery, Edinburgh. 29 May-17 Jul
Jonathan Owen's sculptures take pre-existing classical busts and statues and subvert them to radical, striking ends, carving away and adding new marble to examine ideas of recreation, reactivating the stone through transformation rather than destruction. Image: Courtesy of the artist and Ingleby Gallery.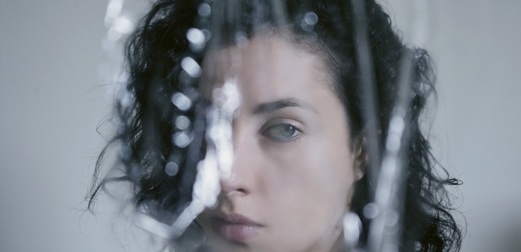 Area of the Circle
Dundee Rep, Online. 28 May, 7:30pm
A special one-off live music performance featuring SAY Award winner Kathryn Joseph and fellow Dundee musicians Su Shaw (SHHE, pictured), Andrew Wasylyk and Siôn Parkinson, this evening of live music and stories is a celebration of Dundee's creativity and the return of live music. Image: Portis Wasp.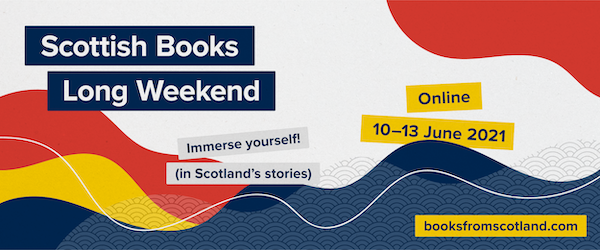 ADVERTISEMENT | The Scottish Books Long Weekend
Online, 10-13 June
BooksfromScotland and Publishing Scotland presents The Scottish Books Long Weekend!
With 14 events and 44 participants over 1 weekend, The Scottish Books Long Weekend is set to be a brilliant celebration of the books and writing talent from literary Scotland.
Events include a pre-publication exclusive conversation with the Booker-shortlisted Graeme Macrae Burnet on his upcoming novel Case Study, as well as events on crime fiction, gothic fiction, politics, history, children's books and more.
You can find more information and book your FREE tickets at The Scottish Books Weekend website.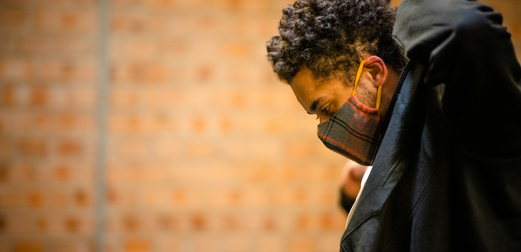 Things My White Friends Say
Tron Theatre, Online. 1-12 Jun
Written by Glaswegian playwright Joe McCann and directed by Scottish dramturg Raman Mundair, Things My White Friends Say is an uncompromising piece of experimental digital theatre, drawing on the global Black Lives Matter movement to confront the realities of racism in Scotland. Image: Tommy Ga-Ken Wan.