What's On Scotland 21-28 Mar: HippFest
All roads lead to Bo'ness this weekend for the annual Hippodrome Silent Film Festival. Plus, Nora: A Doll's House, Daddy Drag, Wax Lyrical, Sharon Van Etten, Laurel Halo and more...
Yes, it's time for your annual trip to Bo'ness, as Scotland's first and only festival celebrating silent film and live music, Hippodrome Silent Film Festival kicks off this week.
Taking place largely in the Hippodrome – Scotland's oldest purpose-built cinema – HippFest runs until Sunday 24 March, with a programme of events including silent film screenings, talks on early cinema pioneers and live music performances. One-off events will also take place in Bo'ness Railway Station, with an outdoor double bill screening of The Railroad Stowaways and The Railway of Death, and Bo'ness Town Hall, where a Perfume Workshop will be held.
On the closing night, German silent film composer Günter Buchwald and Yorkshire Silent Film Festival's Jonny Best perform the world premiere of their new joint accompaniment, co-commissioned by the Goethe Institut Glasgow and HippFest, Moulin Rouge. Other highlights on this year's programme include screenings of The Red Heroine, the oldest surviving Chinese martial arts film, and a Laurel and Hardy triple bill, featuring With Love and Hisses, Wrong Again and You're Darn Tootin'.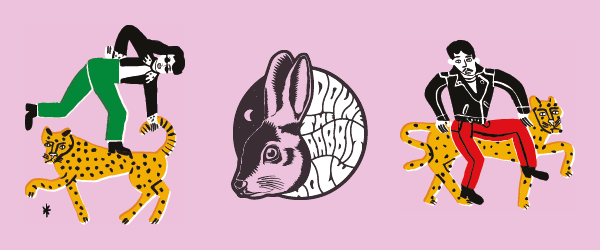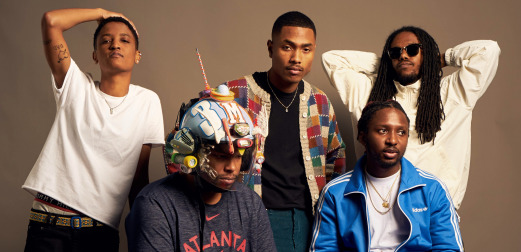 The Internet
SWG3, Glasgow. 22 Mar, 7pm
Following a brief break while members Syd, Steve Lacy and Matt Martians embarked on solo musical ventures, LA neo-soul group The Internet returned with the follow up to their 2015 Grammy-nominated breakthrough Ego Death in July last year. Hive Mind demonstrated a more mature sound from the five-piece, refining their idiosyncrasies without taking away any of the intimacy.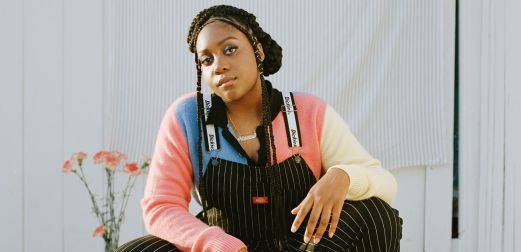 Noname
SWG3, Glasgow. 25 Mar, 7pm
Noname, FKA Noname Gypsy, began her career competing in open mics and slam poetry competitions and has carried those skills over to her music. Her slick, stream-of-consciousness flow and clever socio-political observations – as demonstrated on her debut mixtape Telefone and her debut album Room 25, released last year – has proven her to be one of the greatest rappers around right now.
---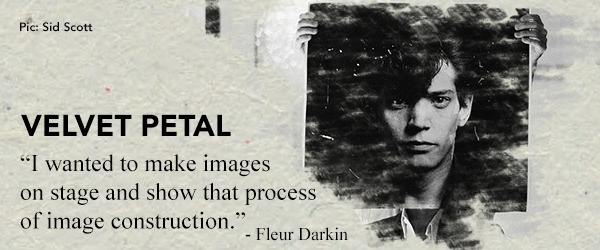 ADVERTISEMENT | Velvet Petal
Traverse Theate, Edinburgh, 23 Mar, 7.30pm; Dundee Rep, Dundee, 12 & 13 Apr, 8pm
Making a striking return in 2019, Velvet Petal is currently fluttering around the UK on a major tour. Directed by Fleur Darkin (Bristol Old Vic, Edinburgh International Festival, Royal Opera House) during her six years as Scottish Dance Theatre's Artistic Director, discover life on the bedroom floor this Spring. Inspired by the life cycle of the Monarch Butterfly and the Polaroids of Robert Mapplethorpe, unfurl with the company of dancers to a fresh punky soundtrack.
---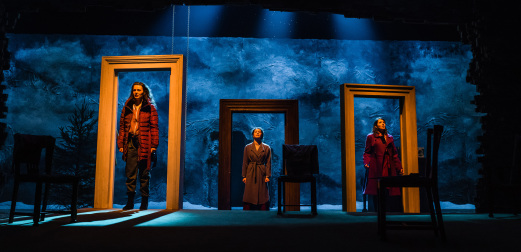 Nora: A Doll's House
Tramway, Glasgow. Until 6 Apr, times vary
The latest in the Citizens Theatre's string of excellent productions comes in the form of a radical new version of Henrik Ibsen's play, Nora: A Doll's House. Originally premiering in 1879 at the Royal Theatre in Copenhagen, the play caused outrage for its brutal portrayal of womanhood, and this new adaptation by Stef Smith sets out to explore how far we've come in the past 100 years. Image: Mihaela Bodlovic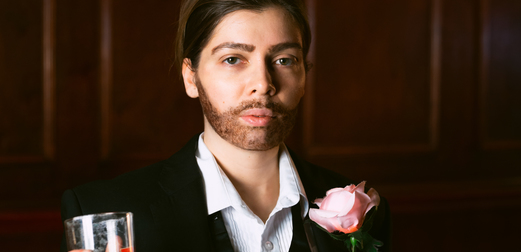 Leyla Josephine: Daddy Drag
Assembly Roxy, Edinburgh, 27-30 Mar, 7.30pm
The inimitable Leyla Josephine's new show Daddy Drag premieres this week, produced by Caitlin Fairlie, one half of Glasgow collective POWERHAUS. In it, she examines how our relationships with our fathers impact us as individuals through her unique performance style and drag costumes, all the while unravelling her own complex relationship with her father. Image: Daniel Hughes
---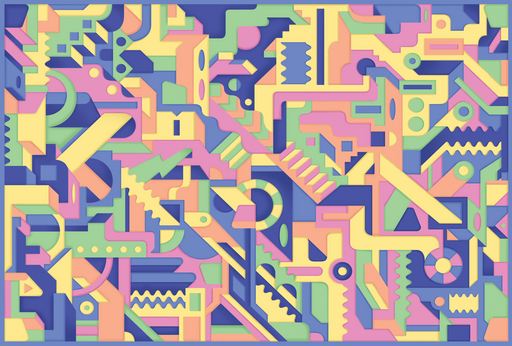 Want a guide to the best of the Scottish cultural scene in your inbox every week? Sign up to our mailing list! 
---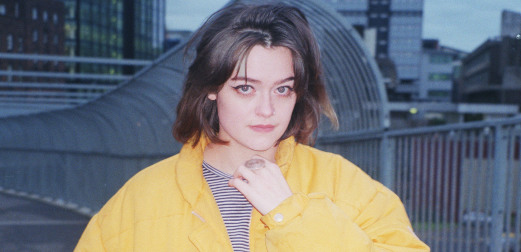 Wax Lyrical – Risin' Up Launch
Paradise Palms, Edinburgh. 24 Mar, 8pm
Wax Lyrical is a night of spoken word, music and poetry, hosted by Iona Lee (pictured), with each edition given a theme the that the acts can choose to follow if they wish. Headlining this edition is rapper Nova Scotia the Truth, as she launches her debut mixtape Risin' Up, featuring vocalist Theta, who will also be joining her on the night. Palms regular Nikki Kent will provide tunes in between. Image: Trackie McLeod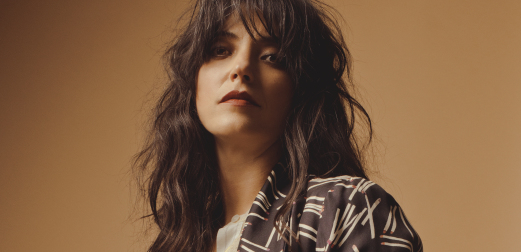 Sharon Van Etten
St Luke's, Glasgow. 24 Mar, 7pm
Sharon Van Etten's four-year break from music was anything but; in that time, she earned a degree in psychology, dipped her toe in the acting pool – with a role in Netflix series The OA – fell in love and had her first child. This period also resulted in the development of her most hopeful work to date, the reflective and atmospheric wonder that is Remind Me Tomorrow. Image: Ryan Pfluger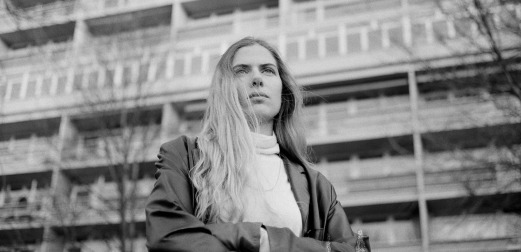 Nightrave x La Cheetah: Laurel Halo
La Cheetah Club, Glasgow. 22 Mar, 11pm
Next to take the reins on !K7's DJ-Kicks series is ever-inventive Hyperdub signee Laurel Halo. Over the course of three albums on the label, Halo has proven a knack for experimenting across genre and textures, with her DJ-Kicks tracklist following in the same vein. On the night of its release, Halo will join Nightrave boss Nightwave in the La Cheetah basement to celebrate. Image: Phillip Aumann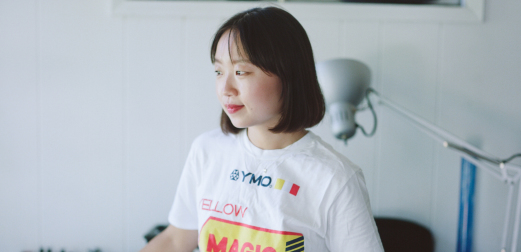 Heaters: Yu Su
Sneaky Pete's, Edinburgh. 27 Mar, 11pm
Making her Edinburgh debut, Vancouver-based DJ and producer Yu Su drops by Sneaks for a midweek show on Wednesday. Su's latest release, a mini-album titled Preparations For Departure, was released on New York label Arcane Records in May last year. Known for developing emotional narratives in her DJ sets, she's sure to take you on an eclectic musical journey. Image: Malcolm Lam
---
Read more news from across the Scottish cultural scene at theskinny.co.uk/news
Find out how you could win some lovely prizes at theskinny.co.uk/competitions
---