What's On Scotland 21-28 Jun: Edinburgh International Film Festival
Edinburgh International Film Festival is back, so get your celeb spotting goggles on and start preparing your film viewing schedule. Plus Rip It Up, Glasgow Jazz Festival, Caitlin Moran Live: How to Be Famous, The Vaselines and more...
Opening last night with the international premiere of Marc Turtletaub's latest film Puzzle (pictured), Edinburgh International Film Festival continues until 1 July with plenty more screenings, events and premieres packed in, including a premiere of the follow-up to 2004 Disney•Pixar classic The Incredibles, Incredibles 2. We've compiled a list of the ten films to see at this year's festival, as well as six documentaries to seek out and eight films by female directors you won't want to miss.
We're teaming up with the festival for a special event tonight at EIFF Festival HQ, or Filmhouse to everyone else, to celebrate their American Women: Female Filmmakers of the 1980s retrospective. Following the screening of Smithereens – Susan Seidelman's spiky first feature inspired by New York's early 80s punk scene – we'll be taking over the cafe for the rest of the night, providing tunes by some of the great female artists of that decade. Get on your dancing shoes and get on down.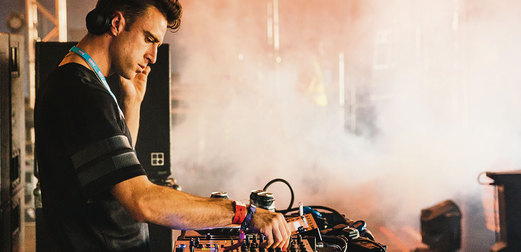 Jackmaster's Summer Cooler
The Berkeley Suite, Glasgow. 24 Jun, 7pm
Just as the weather's starting to look up again over the weekend, trusty Jackmaster's at hand to cool you down. He'll be going B2B for eight whole hours on Sunday night with a very special guest (hint: apparently they played together at Elrow at SWG3 and they're also from Glasgow, so we know who our money's on). Image: Richard Johnston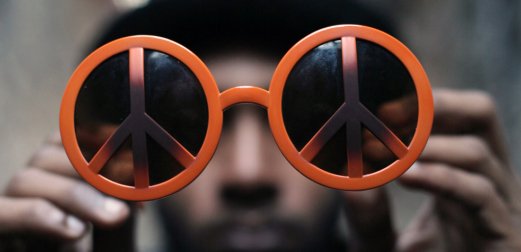 Lostosc Nights: Seven Davis Jr
Sneaky Pete's, Edinburgh. 22 Jun, 11pm
Edinburgh recording studio Lost Oscillation launch their new series of parties, and they've roped in a pretty incredible first guest. Ninja Tune signee, Seven Davis Jr. makes sounds through the realms of futuristic soul, funk and house, and is an artist you definitely don't want to miss. Support comes from Lostosc's own Trembler and Passmore.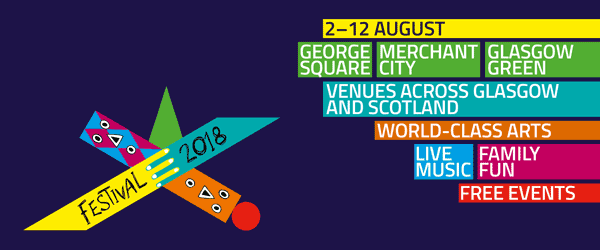 ADVERTISEMENT | Festival 2018
George Square, Glasgow, 2-12 Aug
The inaugural European Championships are coming to Glasgow this summer, but it's not just about the sport. Festival 2018 is the fun-filled cultural programme running as part of the sporting action. George Square will be at the beating heart, bringing a carnival atmosphere with an exciting programme of free events for all ages. Taking place between 2-12 August, highlights include a special opening moment, spectacular evening events and all-day family fun and play.
---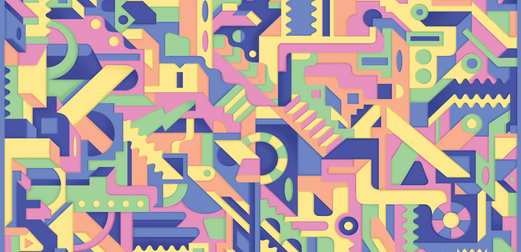 Want a guide to the best of the Scottish cultural scene in your inbox every week? Sign up to our mailing list!
---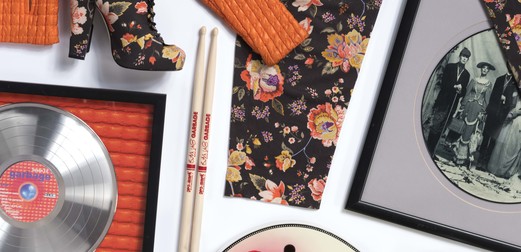 Rip It Up: The Story of Scottish Pop
National Museum of Scotland, Edinburgh. Until 25 Nov
What do Shirley Manson's jacket, a Bay City Rollers fan club badge and a Simple Minds guitar all have in common? They'll all be on show at the National Museum of Scotland for the next few months as part of the Museum's flagship exhibition Rip It Up, exploring the history of Scottish pop. There will also be a series of associated events, including a day-long Rip It Up Festival at Summerhall on Saturday.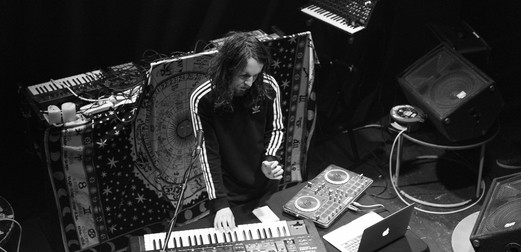 Glasgow Jazz Festival
Various venues, Glasgow. 20-24 Jun, times vary
Now running for over 30 years, it's safe to say the Glasgow Jazz Festival is a Scottish institution. Some of this year's line-up highlights include enigmatic Glasgow producer Wuh Oh (pictured), who will be joined by his primate pal Baboon, at The Blue Arrow tonight and Slugabed, who takes his glitchy electronica with hints of ambient, hip-hop, jazz and bass to The Hug and Pint tomorrow. Image: Sarah Donley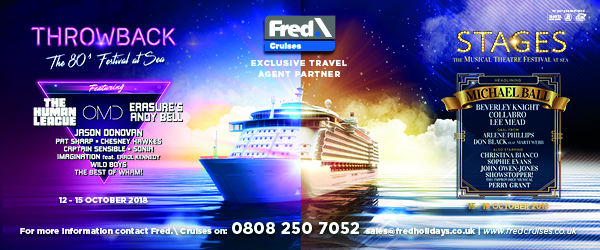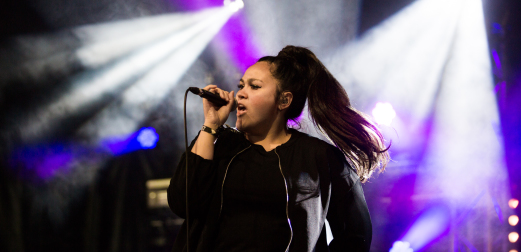 Solas Festival
The Bield at Blackruthven, Tibbermore. 22-24 Jun, 9am
Now in its ninth year, the all-age weekend-long celebration of music and the arts situated just outside of Perth, Solas Festival will this year explore the theme of 'Drift'. The artists, musicians and performers on this year's festival line-up, including Bossy Love (pictured) and Harry Baker, will all engage creatively with the theme, exploring internationalism, journeys, change and cultural fusion. Image: Amy Muir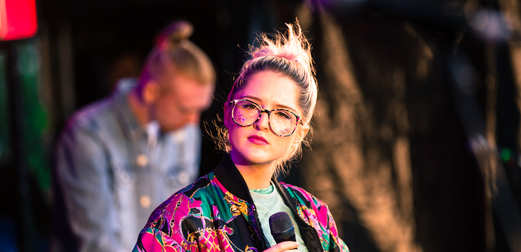 Òran Mór West End Festival All-Dayer
Òran Mór, Glasgow. 24 Jun, 3pm
If travelling far and wide for a festival just to spend a weekend tired, dirty and inevitably annoyed by everyone around you doesn't sound like your thing, then take the opportunity to stay a little closer to home instead. Be Charlotte, Ava Love and Wuh Oh are all lined up to perform at the seventh Òran Mór West End Festival All-Dayer on Sunday, and you won't even need to pitch a tent. Image: Amy Muir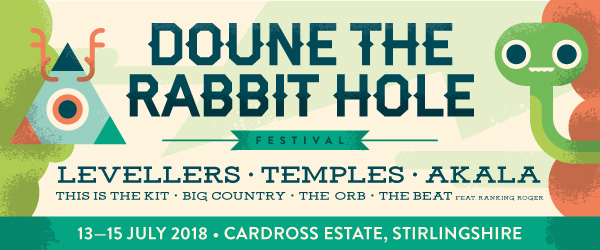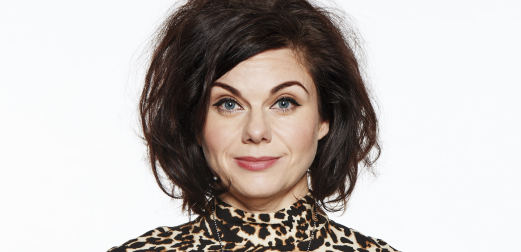 Caitlin Moran Live: How To Be Famous
King's Theatre, Edinburgh. 27 Jun, 7.30pm
Continuing her 'How to' series – following on from her 2011 memoir How to Be a Woman and 2014 novel How to Build a Girl – Caitlin Moran is taking her latest book How to Be Famous out on tour. You'll be able to catch her chatting about the video for Charli XCX's Boys, Rihanna, the imminent Lady Revolution and more in Caitlin Moran Live: How To Be Famous at the King's on Wednesday. Image: Mark Harrison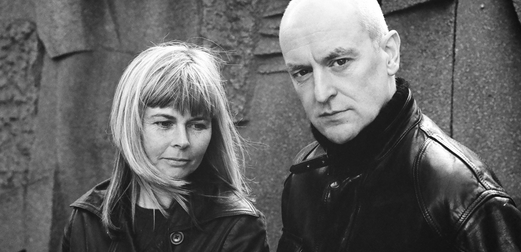 Museum of the Moon: The Vaselines + Warren McIntyre
Queen's Cross Church, Glasgow. 22 Jun, 7.30pm
As Museum of the Moon approaches the end of its time in Glasgow's Mackintosh Queen's Cross Church, don't be a dum-dum (geddit?) and be sure to pop in tomorrow for one of your last chances to get a good ol' swatch at the moon. Tomorrow's gig comes in the form of Glasgow alt-rock legends The Vaselines featuring the wonderful talents of Eugene Kelly and Frances McKee. Image: Bonar Hutchison
---
Read more news from across the Scottish cultural scene at theskinny.co.uk/news
Find out how you could win some lovely prizes at theskinny.co.uk/competitions
---