What's On Scotland 21-28 Dec: Pant-Ho Ho Ho
There's just a few more days 'til Christmas, which means it's time to pick a panto to get you in the festive mood, or be dragged along to against your will. Plus, A Christmas Cabaret, Away In A Mash House, Have Yourself A Honeybloody Christmas and more...
Love it or hate it, panto is about as Christmas-y as it gets, and here are a few of our top picks to get you psyched up for the pending festivities.
The Santa of panto himself, Johnny McKnight offers up not one, but two pantos over the festive season. One is his version of Lewis Carroll's novel, Alice in Weegieland, at Glasgow's Tron Theatre. McKnight's version sees the protagonist Alice fed up of Brexit, Trump and reality TV and missing her ballet exam to follow a white rabbit down a rabbit hole, ending up in Weegieland. Let's hope she doesn't get caught up in a square go.
Over in the festival city, the Lyceum host the world premiere of The Arabian Nights, by Suhayla El-Bushra and directed by Joe Douglas. Set in the bustling bazaar of Baghdad, the show features – amongst many, many other things – Ali Baba and the Forty Thieves, the tales of Sinbad, and a flying horse. The Lyceum say the show is "irresistible for all ages", and who are we to doubt them? They have a flying horse!
Bit of a Scrooge? Then don't worry because you can Scrooge-out with Ebenezer Scrooge himself at Neil Duffield's stage adaptation of Charles Dickens' A Christmas Carol at Dundee Rep Theatre. The award-winning ensemble will bring the novel's colourful characters to life, with Ann Louise Ross giving us her best "Bah! Humbug!" as Scrooge. Image: Jacky Sheridan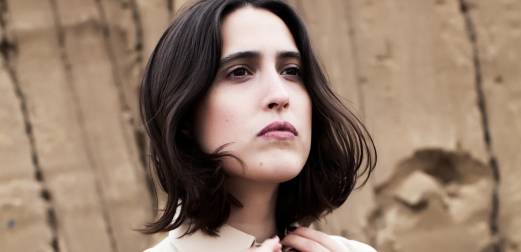 Bigfoot's 9th: Helena Hauff
Sub Club, Glasgow. 27 Dec, 11pm
Helena Hauff recently came in at number one on Crack magazine's 50 most exciting DJs in the world and you can see for yourself why she's so great at Sub Club on Wednesday. For their 9th birthday celebrations, Bigfoot's Tea Party bring the Hamburg DJ back to Scotland, where she's sure to be slamming some of our finest Scottish whisky behind the decks and rolling out some heavy techno jams. Image: Katja Ruge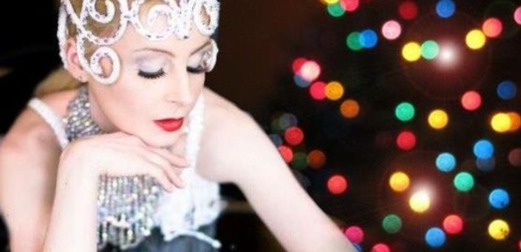 A Christmas Cabaret
The Stand, Edinburgh. 23 Dec, 4.30pm
Comedian Bruce Devlin brings us a fast-paced festive hour of cabaret, with performances by acclaimed vocalist Becc Sanderson, award-winning magician Elliott Bibby and character comedian Chris Wilson, aka Jesus L'Oréal Christ. Wilson returned to the Fringe in summer with his second show under the guise, as a fitness instructor in the all-singing, all-dancing comedy show Cross Fit. Expect lots of Biblical puns and a whole heap of sass.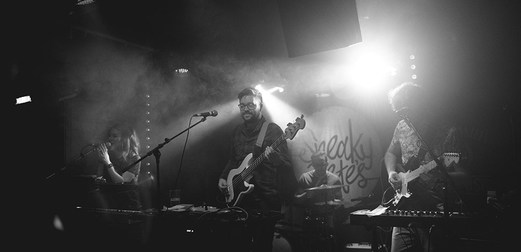 Away In A Mash House
The Mash House, Edinburgh. 22 Dec, 7pm
Round of applause for this incredibly-titled Christmas party from Edinburgh's Ava Love and Glasgow's BooHooHoo in the capital tomorrow night. Both bands will be performing separately, as well as coming together to play some classic hits and Christmas numbers. Don't forget your Santa hats! Image: Sarah Donley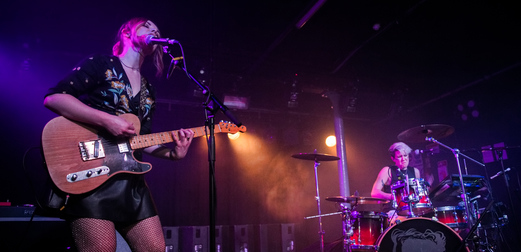 Honeyblood - Have Yourself A Honeybloody Christmas
O2 ABC, Glasgow. 22 Dec, 6pm
For those over on the west side, everyone's favourite Christmas elves, Honeyblood bring together a handful of local talent for a special Christmas shindig, with The Spook School, Man of Moon and Emme Woods. The show will mark the end of the duo's short 'Break Hearts' tour back home in Glasgow and just in time for Christmas. Image: Andy Von Pip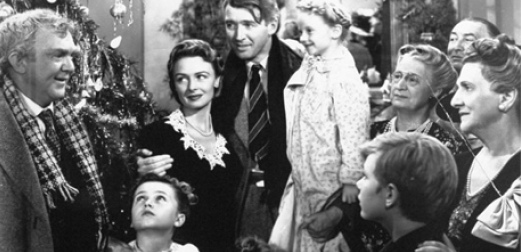 It's a Wonderful Life
The Glad Cafe, Glasgow. 23 Dec, 7.30pm
Everyone's got their favourite Christmas film but Frank Capra's 1946 festive feel-good classic is bound to be on a lot of people's lists. Perhaps the most Christmas-y film ever, it's sure to get you in the mood for Crimbo and has been spreading joy to viewers across the world for more than seven decades now. That's more joy than Mr. Claus himself could even dream of.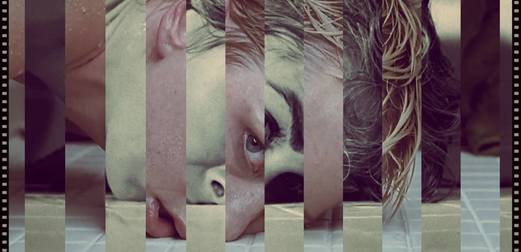 Hans Lucas: Psycho/s
CCA, Glasgow. 22 Dec, 7.30pm
If all this Christmas nonsense is making you go a bit psycho (see what we did there?) then let off some steam with perhaps the least Christmas-y film ever made. Glasgow-based independent filmmaker Hans Lucas edits Hitchcock's classic 1960 horror Psycho with Gus Van Sant's 1998 remake into a single narrative, exploring both similarity and difference.