What's On Scotland 20-27 Oct: SAY Award Ceremony & more
The SAY Award Ceremony takes over Stirling's The Albert Halls next Thursday, with more Scottish music at corto.alto's headline gig at QMU. Elsewhere, a brief performance-art exhibition shows at Fruitmarket
It's been a banger of a year for Scottish music (Young Fathers! Cloth! Joesef! Bemz!) and what better way to celebrate than by giving someone a shiny prize. It's tough to pick a favourite but that's what the Scottish Album of the Year Award is here to do, returning to bonnie Stirling at The Albert Halls on 26 October to crown this year's winner.
The shortlist includes the glorious names above, plus the likes of Brooke Combe and Hamish Hawk, and there'll be live music on the night from the likes of Becky Sikasa and Dead Pony. You can buy tickets for the ceremony here – place your bets (metaphorically) on who wins now.
Plinth
Dundee Rep, Dundee. 24-25 Oct, 7:30pm
Acclaimed visual theatre artist Al Seed returns with their first live show in six years, a striking exploration of the role of statues in processes of politicisation, memorialisation, and collective identity building through a reimagining of the myth of Theseus and the Minotaur. Image: Lawrence Winram.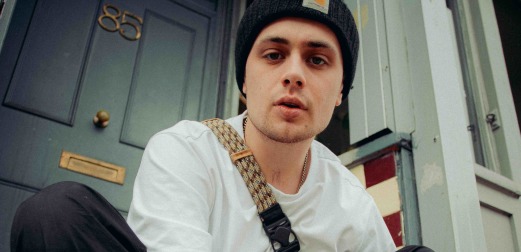 corto.alto
Queen Margaret's Union, Glasgow. 21 Oct, 7pm
The new kid on the block of Glasgow's jazz scene, corto.alto's generic approach is cutting-edge contemporary while staying true to the roots of the genre. An astonishing multi-instrumentalist, his music is both technically remarkable and remarkably intimate. Image: Sophie Jouvenaar.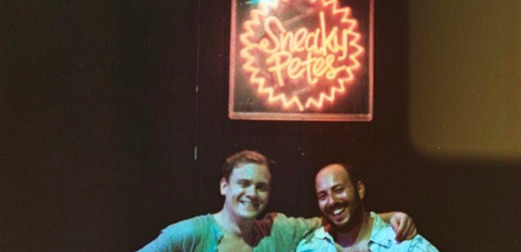 Club Mediterraneo
Sneaky Pete's, Edinburgh. 21 Oct, 11pm
Club Mediterraneo return to Sneaky's this week, with EHFM resident Lysimachos joining the club night's founder and Sicilian disco legend Andrea in the booth for four hours of back-to-back jazz, funk, disco and more. Expect sweaty, summery vibes whatever the weather. Image: Courtesy of Sneaky Pete's.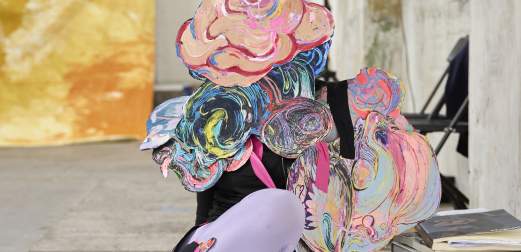 Florence Peake: FACTUAL ACTUAL
Fruitmarket, Edinburgh. 21-29 Oct
Melds visual arts with live performance, five dancers drag and fold vibrantly painted canvases between their bodies, interrogating the relationship between dance and painting in Western art history by creating shifting sculptural pieces that then remain exhibited in the gallery space. Image: Florence Peake.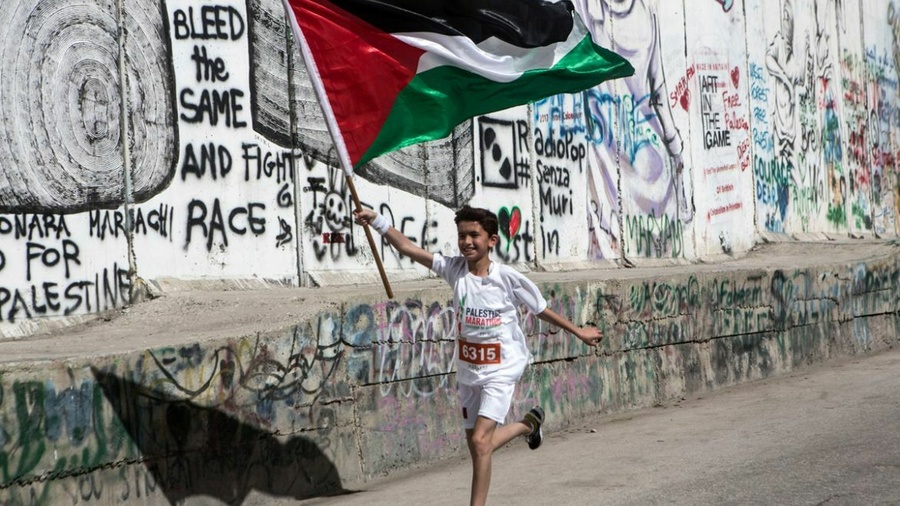 ↪ Freedom to Run
CCA: Centre for Contemporary Art, Glasgow. 24 Oct, 7pm
Following a Palestinian and Glaswegian running group as they train for the Palestinian and Edinburgh marathons, this premiere of Freedom to Run is a fundraiser event, with all proceeds going to Medical Aid for Palestine. Image: Stephen Sherrif.
→ For us girls of colour making half notes into song when the haar is all
Royal Lyceum Theatre, Edinburgh. 26 Oct, 7:30pm
A one-off work-in-progress co-created by Edinburgh Makar Hannah Lavery and writers from Stellar Quines, this theatre piece is a series of poetic responses by female writers of colour to Black feminist writer Ntozake Shange's iconic choreopoem.
→ Danse Macabre: Bonzai Bonner
Bonjour, Glasgow. 21 Oct, 11pm
Get extra macabre this week with the spooky 13th birthday of Danse Macabre, complete with cake and treats. Italo, disco and post-punk synth DJ'ing on the night comes from Shoot Your Shot's Bonzai Bonner with support from DJ Catnip and DJ Pasta.