What's On Scotland 20-27 Aug: Edinburgh Film Festival & more
Midway through August sees the arrival of Edinburgh International Film Festival with a programme packed with world premieres and beloved classics. Elsewhere, Ali Smith comes to the book festival while the best of theatre takes place at the Fringe.
We shouted about it a bit last week but if anyone deserves their own headlining slot it's Edinburgh International Film Festival, which made its return to our screens and city this week. Having kicked off Wednesday with an opening screening of Nicholas Cage's melancholy Pig, its programme packed with features, shorts, and documentaries carries on until Wednesday 25 August, offering a veritable celebration of the best of contemporary cinema.
Bringing flair to the festival is the premiere of Everybody's Talking About Jamie, the long-anticipated film adaptation of the hit stage musical about a determined schoolboy with his heart set on becoming a drag queen. For something equally sensational, but a touch more chaotic, Leos Carax's Annette - which received rave reviews at Cannes - makes its way to Scotland for a UK premiere.
On the look out for something a little more grounded? Documentary The Gig Is Up takes a forensic look at modern-day labour and the cost of the gig economy, while Firouzeh Khosrovani's Radiograph of a Family offers a deeply personal look at one family's experience of the Iranian Revolution. Tickets are available through the film festival website - grab yours before they sell out.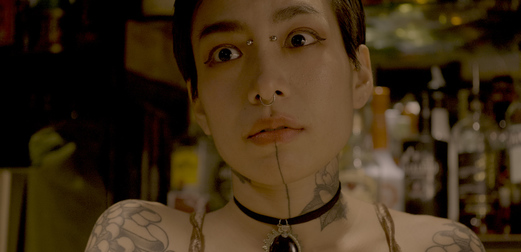 Chikako Yamashiro: Chinbin Western
DCA, Dundee. 21 Aug-21 Nov
A major new exhibition that brings Japanese artist Chikako Yamashiro to Scotland for the first time, this show explores neocolonialism in the Pacific Islands. At the centre of the exhibition is the eponymously named Chinbin Western, a gorgeously imagined allegorical tale that draws on Japanese theatre and themes of domesticity. Image: Courtesy of the artist and Yumiko Chiba Associates.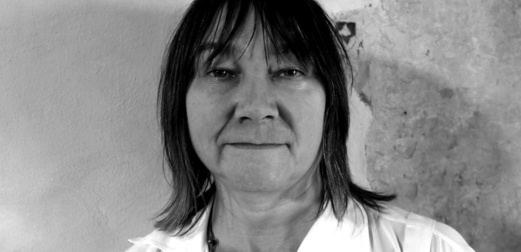 Ali Smith: Art in a Time of Lies
Edinburgh College of Art, Edinburgh. 26 Aug, 5:30pm
One of Edinburgh International Book Festival's most iconic guests, acclaimed novelist Ali Smith returns to the festival this year with a short film created in collaboration with artist Sarah Wood that explores the role of art and creation in an increasingly hostile world. A Q&A session with festival director Nick Barley will follow the screening. Image: Edinburgh International Book Festival.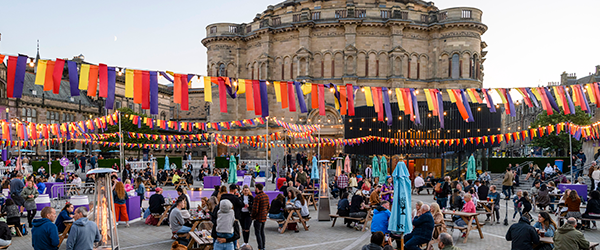 ADVERTISEMENT | Underbelly @ Edinburgh Festival Fringe
With pastures at Bristo Square and George Square, Underbelly is the place to be for udderly delicious food, refreshing drinks, Fringe atmosphere and the best entertainment around. Why not enjoy The Magnets, the A Cappella sensations singing hits from the 80s, or come along to Edinburgh Comedy Allstars, featuring a new line up of the biggest and brightest comedians every Friday and Saturday night! With so much on offer, check out the full programme at underbellyedinburgh.co.uk.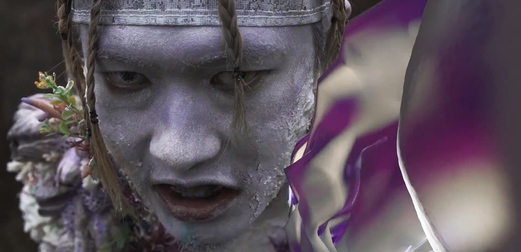 Sooun Kim + Wei Zhang: The Auto-Buzz of Hybrid Kim and Rabbit
CCA: Centre for Contemporary Arts, Glasgow. Until 17 Sep
Glasgow-based experimental artists Sooun Kim and Wei Zhang use video, music and installation to explore ideas of hybrid identity and the queer Asian experience through K-pop music and social space in this mind-bending exhibition. Image: courtesy of artists.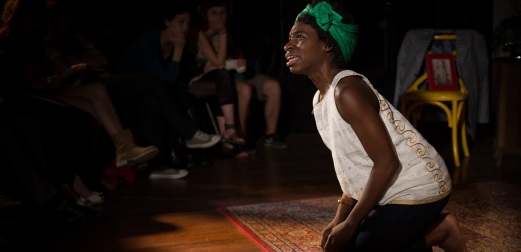 Black Is the Color of My Voice
Pleasance @ EICC, Edinburgh. 21-22 Aug
A revelation at the 2019 Edinburgh Festival Fringe, Black Is the Color of My Voice won Apphia Campbell the Fringe First Award and is back for a short, five-show run. Telling the story of Nina Simone through a one-woman performance, this is theatre at its most beautiful and devastating. Image: Apphia Campbell.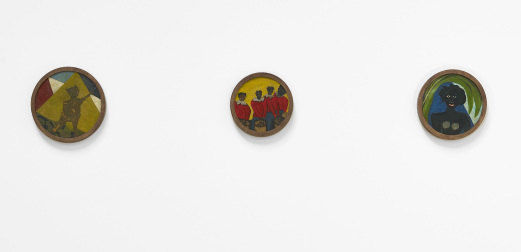 Frank Walter (1926-2009): Music of the Spheres
Ingleby Gallery, Edinburgh. Until 25 Sep
Considered one of the most important Caribbean artists of the 20th century - described by one art critic as the Leonardo da Vinci of Antigua - Frank Walter's striking circular paintings are focused and dynamic, playing with abstraction and shape in unique ways. Image: courtesy of artist and Ingleby Gallery.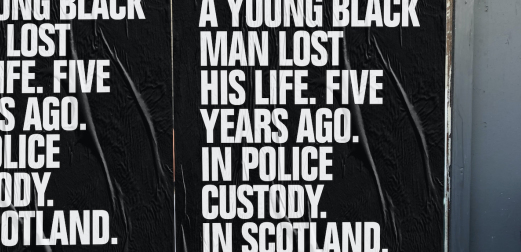 Lament for Sheku Bayoh
Online. 25-31 Aug
Hannah Lavery's monumental Lament for Sheku Bayoh, a visceral dissection of police brutality here in Scotland, returns to the stage for Edinburgh International Festival. The in-person shows are sold out (although keep an eye on returns!) but there's a digital screening that is just as unmissable.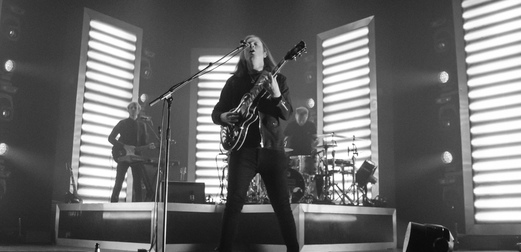 Two Door Cinema Club
O2 Academy Glasgow, Glasgow. 26 Aug, 7pm
What better gig to celebrate the return of live music than one of the most energetic and exhilarating out there? Indie band Two Door Cinema Club are known for their electric live performances and this Glasgow evening promises a fine return to form. Image: Warren McCann.