What's On Scotland 20-26 May: The Great Eastern & ​​Figures of Speech
The Great Eastern brings a wealth of artists to Edinburgh this weekend, Figures of Speech take us on a journey through Scottish literature and Duncan of Jordanstone College of Art in Dundee kicks off degree show season
Head east this weekend! Because one of our favourite city music festivals, The Great Eastern, returns with a shimmering lineup of artists to help kick off the summer music festival season in style. The all-dayer takes over a pair of Edinburgh institutions: Queen's Hall and various rooms of the cavernous Summerhall. The two venues occupy a tight footprint, which is good news for you because the lineup will see you scurrying between both.

We'd heartily recommend you make it along to some of the performances at Summerhall's Dissection Room stage. The brilliant Glasgow techno duo Free Love, Brighton indie quartet Porridge Radio and London singer/songwriter Anna B Savage are the big draws. Further down the bill there's Tiberius b, The Wave Pictures, Modern Studies and The Big Day. It's a lineup so good we've put our name to it. 

The ever-mighty Glasgow venue The Hug & Pint also host a stage, in their case Summerhall's Gallery Bar, and has the super catchy and fun Chester trio Peaness in their lineup. Elsewhere you'll find the impossibly atmospheric and haunting Kathryn Joseph at King's Hall, Edinburgh DIY-pop gent Withered Hand at the Main Hall at Summerhall and Glasgow-based poet and performer Iona Lee is on Summerhall's Anatomy Lecture Hall bill.

A single festival pass is £31.50 (barely the price of some standard gigs) but The Skinny readers can get their hands on tickets at half this price. If you fancy seeing the likes of Porridge Radio, Free Love and Kathryn Joseph all in a single day for £15.75, click here

Summerhall and Queen's Hall, Edinburgh, 21 May; image: Craig McIntosh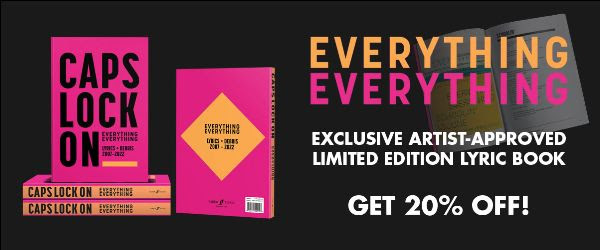 ADVERTISEMENT | CAPS LOCK ON: Lyrics + Debris 2007-2022

Get your copy of the limited Everything Everything lyric book CAPS LOCK ON: Lyrics + Debris 2007-2022 now! This exclusive artist-approved hardback book presents the lyrics to all songs released by the band. Out now, this treasure trove also includes behind-the-scenes archive material of notebooks, chord sheets, set lists and photos. A must-have for Everything Everything fans! Get 20% off with code CAPSLOCK20 before 31 May from fabermusic.com, while stocks last.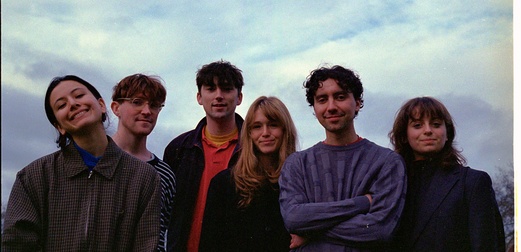 Black Country, New Road
King Tut's, Glasgow. 23 May
Black Country, New Road stop off at King Tut's as part of their first tour as a six-piece following the departure of frontman Isaac Wood. "It's going to be an entirely new set of music," says the band's saxophonist Lewis Evans. "Nothing played from albums one or two." Head along to check out this great band's new chapter. image: Bjorn Lebowski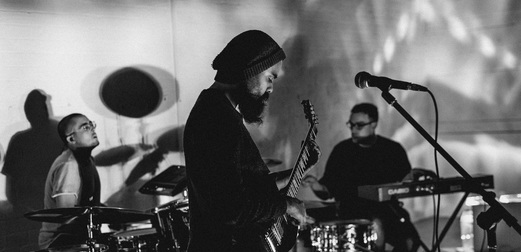 Wide Days
Various venues, Edinburgh. until 21 May
Wide Days may be aimed at music industry people to chat business and network, but their stellar public programme is open to all and promises an excellent time. Choose from three line-ups of the best of local talent, from Kapil Seshasayee (pictured) to Katherine Aly, or head to their showcase of Welsh and Canadian talent. image: Kulvir Bhambra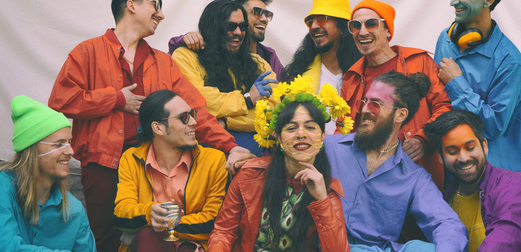 Knockengorroch
Galloway. until 22 May
Set in the picturesque Carsphairn Hills in southwest Scotland, Knockengorroch is one of the first large-scale musical festivals of the year, and one of the first to return after a very (very) long break. Spread out over numerous folksy stages and tents across the festival grounds, the lineup includes psychedelic turbo-folk group Don Kipper, Scottish Album of the Year-winner NOVA, and the magnificent Chilean 13-piece orchestra Newen Afrobeat (pictured). image: courtesy of Knockengorroch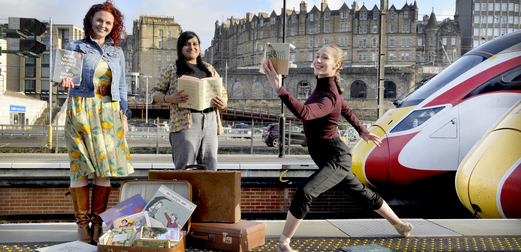 Figures of Speech: Music
Scottish Storytelling Centre, Edinburgh. 20 May, 7:30pm
Part of a new series of literary events in collaboration with Edinburgh City of Literature and the Scottish Storytelling Centre to celebrate Scotland's Year of Stories 2022, this inaugural evening sees Arusa Qureshi, author of Flip the Script, and broadcaster Nicola Meighan exploring new conversations around music before a newly commissioned dance piece from poet and performer Katie Ailes.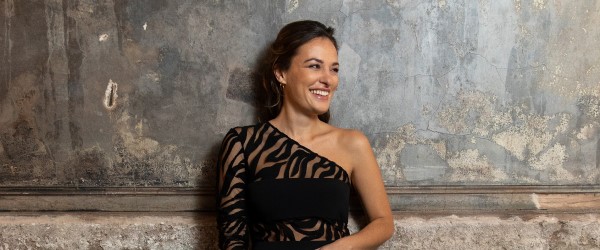 ADVERTISEMENT | Nicola Benedetti returns to Scotland!
Music Hall, Aberdeen, 26 May | Usher Hall, Edinburgh, 27 May | Glasgow Royal Concert Hall, 28 May
Superstar violinist Nicola Benedetti joins the Royal Scottish National Orchestra for the Scottish Premiere of Mark Simpson's spectacular Violin Concerto, which received critical acclaim at its London debut. Conducted by Fabien Gabel, the concert also includes Berlioz's Symphonie fantastique – an epic extravaganza for a super-sized orchestra!

Tickets from £14. £6 for under 26s and students. Book tickets here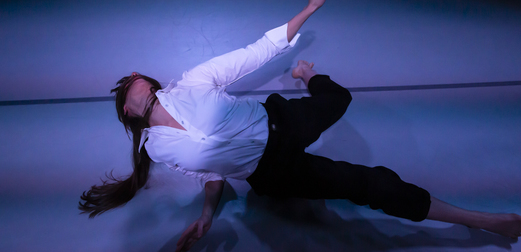 Antigone, Interrupted
Dundee Rep. 26-27 May
Following a sold-out tour from London all the way to Shetland, Scottish Dance Theatre's Antigone, Interrupted is returning to its original home at Dundee Rep for two nights only. This avant-garde, one-woman physical retelling of the visceral Greek tragedy is as heartstopping as it is heartrending, bringing Sophocles' story defiantly into the modern age.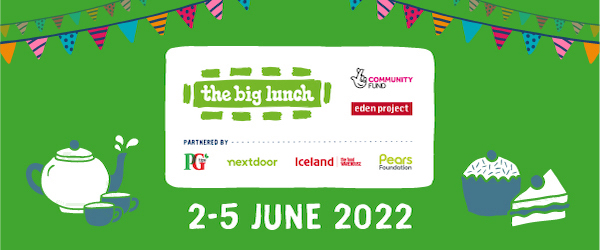 ADVERTISEMENT | The Big Lunch
Taking place between 2 and 5 June, The Big Lunch is an annual charity event by The Eden Project encouraging neighbours to get together and share a lunch to strengthen communities and improve mental health.
 
Join The Big Lunch this year by organising your own community get-together filled with story sharing, lots of laughter and, of course, delicious food! 
 
Get your free pack at thebiglunch.com and join the party that's right up your street!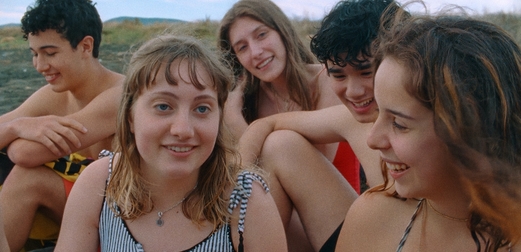 Italian Film Festival
Various venues. 20-29 May
The Italian Film Festival returns with screenings at Filmhouse, GFT, DCA, Belmont Filmhouse and Eden Court Theatre. A highlight will surely be Il Buco, the much anticipated new film by Michelangelo Frammartino (Le Quattro Volte), while there's plenty of classic Italian cinema on offer too, with retrospective screenings celebrating the work of Monica Vitti and Francesco Rosi. For the full programme and screening times, see the venues' respective websites.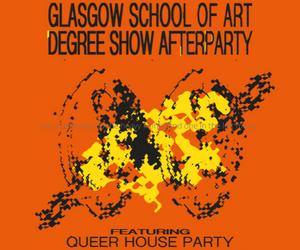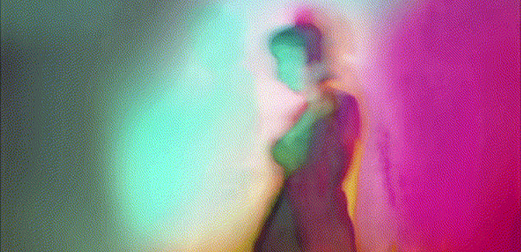 DJCAD Art, Design and Architecture Degree Show
Duncan of Jordanstone College of Art, Dundee. 21-29 May
Degree show season kicks off with this showcase from the 2022 graduates of Dundee's Duncan of Jordanstone College of Art. Expect work of fine art, sculpture, textiles, jewellery, architecture, environmental design and urban planning to be represented. This is the first of DJCAD's degree shows in the studio and exhibition space for two years, but if you'd still prefer to avoid crowds, you can experience the show online too. image courtesy of Sasha Gartside Knudsen