What's On Scotland 2-16 Oct: SQIFF & more
We're feeling strong pride this week, with Scottish Queer International Film Festival's brilliant programme of LGBTQ+ filmmaking. Elsewhere in queer creativity, Pollyanna are screening a cabaret variety, and Collective Gallery launch their new manifesto.
This year's programme for the Scottish Queer International Film Festival - taking place 5-18 October online - is one for the ages. From unsettling dystopias to queer ecologies, it's a collection of films that eerily tap into this year's unexpected zeitgeist, allowing a moment of insight, reflection, and catharsis amidst the chaos.
The festival kicks off with an opening night watch party, screening searing documentary feature Pride & Protest, which follows QTIPOC activists tackling racism and homophobia across contemporary Britain. Other highlights include the Gods and/or Monsters strand (pictured), curated and presented by London-based Queer East Film Festival, and the moving and beguiling Lingua Franca, which follows an undocumented trans immigrant working as a caregiver in New York. Films can be accessed over the two weeks, although there are a number of watch parties, online workshops, and Q&As for that communal festival feel.
Elsewhere, we have more film festivals, online cabaret shows, and in-person art exhibitions to get us out of the house. Keep reading for more! Image: courtesy of SQIFF.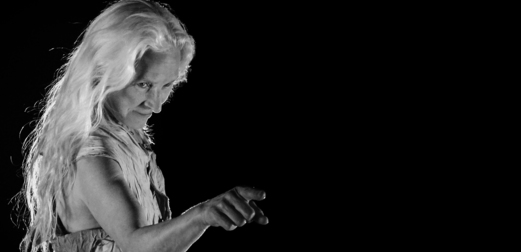 On the Unmuting of Art
Online. 7 Oct, 6pm
How can art participate in and inform some of the biggest conversations taking place in our world, from Brexit to abortion rights? This talk by Talbot Rice Gallery Director Tessa Giblin seeks to examine the possibilities and responsibilities of art in our contemporary world, and the exhibitions that encapsulate this.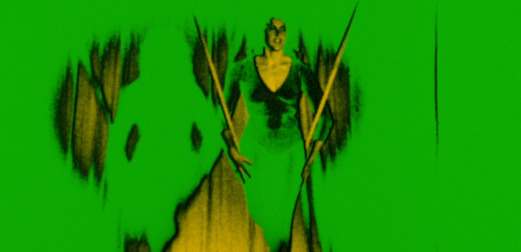 A is for Avant Garde, Z is for Zero
Cooper Gallery, Dundee. 6-31 Oct
This ground-breaking retrospective examines the work of iconic filmmakers and theorists Laura Mulvey and Peter Wollen and their relationship with the visual arts, collaborating with numerous local and international artists to offer a brand new perspective on their interventions into cinema. Image: BFI.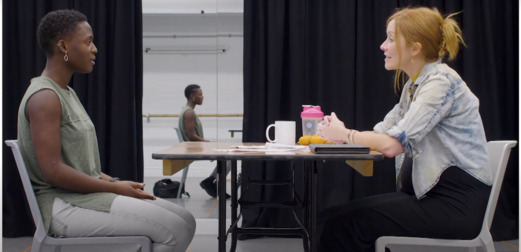 Tools for Change
Online. 5 Oct - 28 Nov
Part of the ongoing Traverse Festival, a programme of digital theatre pieces at Traverse 3 - the theatre's brand new online space - Tools for Change is a series of short new writing performances that creatively respond to issues of racism and injustice in Scotland. Image: courtesy of Niellah Arboine.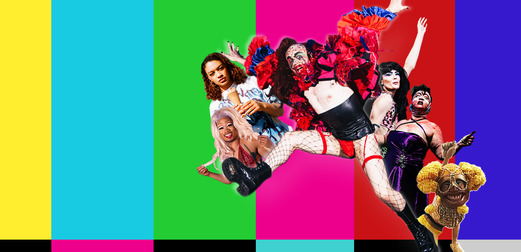 Pollyanna: A Real Life Show!
Online. 1-4 Oct, various times
Queer cabaret collective Pollyanna are putting on their first show since the pandemic started. Featuring drag performances, rap, and dance, the show was filmed on stage at Paradise Palms and is available to stream over the next three days - tickets on their website. Image: Andrew Perry and Rod Penn.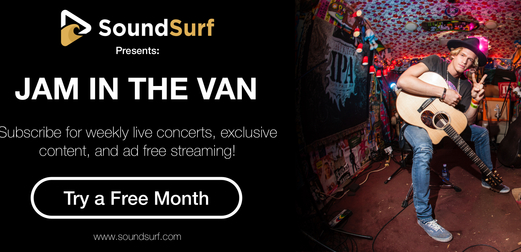 ADVERTISEMENT | Jam in the Van with SoundSurf
Scottish based music start-up – SoundSurf.com – have recently partnered with Jam In The Van to offer an innovative and equitable subscription model. With a back catalogue of over 2,000 videos including Cody Simpson, Wyclef Jean, and Plain White T's (just to name a few), paying subscribers gain access to weekly live concerts, exclusive sessions, and enjoy ad free streaming.
Support Jam In The Van and their featured artist by trying a FREE month here.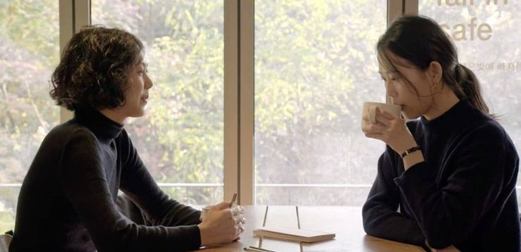 World of Film International Festival
Various venues and online. 8-11 Oct
It's a film festival-heavy couple of weeks, with World of Film International Festival running a four-day showcase of the best of independent international cinema. The festival kicks off with a screening of Korean film The Woman Who Ran in Cineworld Renfrew Street, with other shorts and features online.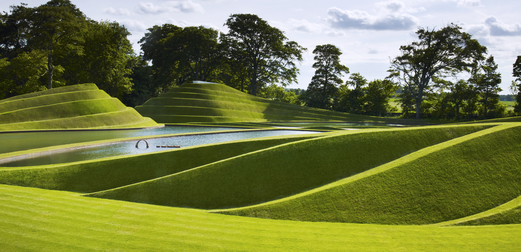 Jupiter Artland
Jupiter Artland. 5-25 Oct
With increasing restrictions stopping people from meeting in their homes, Jupiter Artland have decided to celebrate the possibility of the outdoors, reopening the doors to their open-air sculpture park, art exhibitions, and gorgeous ground from 5-25 October. Image: Jupiter Artland.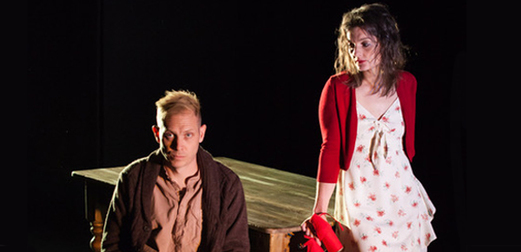 ADVERTISEMENT | EMERGENCE
Online. 13-27 Oct, 8pm
Two new plays for the theatre, staged and filmed for a digital run.
EMERGENCE is Mull Theatre's new digital season for audiences to enjoy at home. Over the next few months, you'll be able to enjoy theatre, music, and visual arts through its digital platform. Launching EMERGENCE is two new short plays - Strange Rocks by Oliver Emanuel and Undocumented by Anita Vettesse, directed by Mull Theatre Director 2020/21, Beth Morton.
Tickets from:: www.comar.co.uk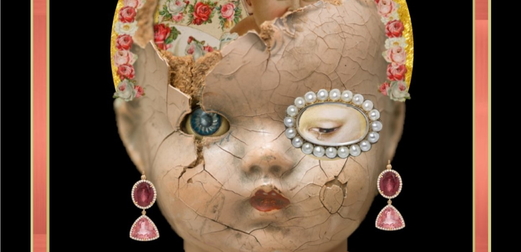 Collective Observations: Not Going Back to Normal
Online. 8 Oct, 6pm
Join artists Harry Josephine Giles and Sasha Saben Callaghan for the launch of Not Going Back to Normal, a radical manifesto commissioned by Collective Gallery that explores how a post-pandemic art scene should be for disabled artists. Image: Dollface Sasha Saben Callaghan, 2019.