What's On Scotland 18 Jun-2 Jul: Dardishi Festival & more
Summer festival season is well and truly upon us, with Arab and North African women's festival Dardishi kicking off today. Elsewhere, there's a subversive ecological programme with Unfix Festival, and the Guerrilla Girls come to Dundee.
Dardishi is Scotland's only festival dedicated to Arab and North African women and non-binary people's cultural lives. This year's edition is taking full advantage of the digital to expand from a weekend-long affair to nine days full of workshops, screenings, and talks celebrating radical modes of community. Taking place 18-27 June, the programme is a joyful blend of creativity, education, and discovery, pushing the boundaries of Scotland's mainstream arts programming.
Not sure where to start? We recommend the workshop on feminist voices from the Middle East by Edinburgh-based scholar Ebtihal Mahadeen, exploring the radical ways in which gender is explored in Arab and North African literature. There's also the screening of Tania Kamal-Eldin Hollywood Harems - a half hour documentary that even 22 years ago was engaging with the shortcomings of Hollywood representation - and a very timely talk by educators and organisers Jennifer Mogannam and Nesreen Hassan on the ways in which Palestinian rights are a feminist issue.
Tickets are available at a sliding scale, starting from as little as £0-2, and up to £12 for those who are able.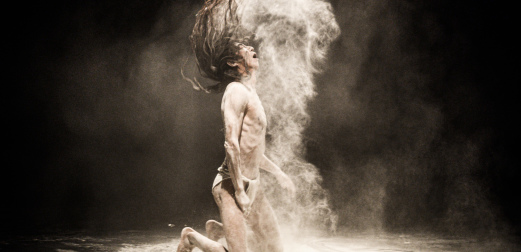 Unfix Festival
Online. Until 27 Jun
This unique festival acts as an investigation of the ecological crisis and renewal ideas of social, cultural and political transformation. Started in Glasgow in 2015 and now with sister festivals in New York, Tokyo and Bologna, the sixth edition of Unfix features immersive performances and experimental short films exploring the embodied, personal nature of our environmental crisis. Festival passes are available on a sliding scale. Image: Piotr Nykowski.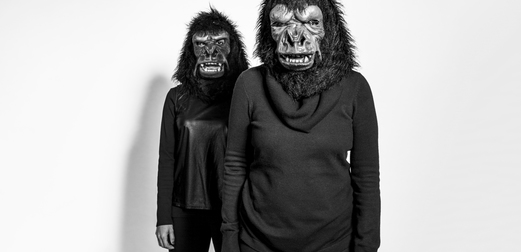 Guerrilla Girls: The Male Graze
Dundee & Glasgow. 18 Jun-18 Jul
For the first time ever, visual arts festival Art Night is moving beyond London and taking to public venues across the UK. Central to this year's programme is a series of specially commissioned billboards by the acclaimed and subversive collective Guerrilla Girls, whose new work The Male Graze explores toxic masculinity through art history, with  billboards in Dundee and Glasgow in association with DCA – head to Forfar Road, Dundee and Gallowgate, Glasgow for a glimpse. Image: Jonathan Herman.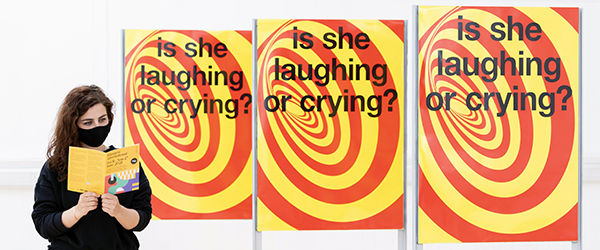 ADVERTISEMENT | Glasgow International 2021
Various venues, Glasgow, until 27 Jun
Glasgow International 2021 is open and it feels great to be back in the galleries. We hope you made the beautiful opening week, there are memorable experiences waiting at exhibitions throughout the city until 27 June. Tickets are available in advance or you can walk up at all our venues, there's often space. From Martine Syms at Tramway to Kameelah Janan Rasheed at Florence Street to Duncan Campbell at Barrowlands, come and enjoy the art.
Image: Kameelan Janan Rasheed's Are We Reading Closely? (II), photo Ian Georgeson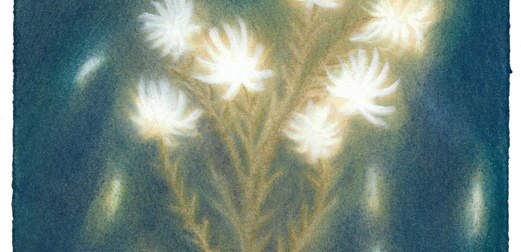 Mary Herbert + James Owens: Bloodroot
Arusha Gallery, Edinburgh. 7-27 Jun
Rooted in the healing properties of plants, this exhibition brings together Mary Herbert's ethereal pastel drawings and James Owens' striking folkloric paintings to explore how ideas of healing, collectivity, and re-emergence can be imagined both through the human and non-human. Image: courtesy of Arusha Gallery.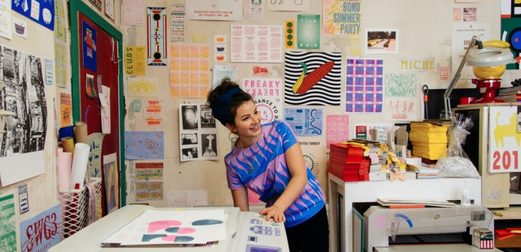 Glasgow Print Fair
Online. 19-26 Jun
Bringing together 25 artists across Europe and beyond, many of whom have created work exclusively for the occasion, this year's Glasgow Print Fair takes place online and is based around the theme of travel, with works from the likes of Tess Smith-Roberts to Risotto Studio available to buy through the week.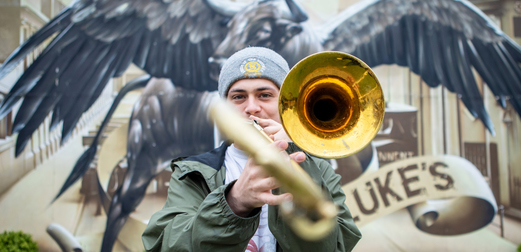 Glasgow Jazz Festival
Online. 18-20 Jun
With virtual performances streamed from Saint Luke's and The Blue Arrow Jazz Club and exclusive interviews and pop up sets throughout the weekend, this year's Glasgow Jazz Festival is an unmissable celebration of music - passes are £25 and individual tickets even less. Image: Courtesy of Festival.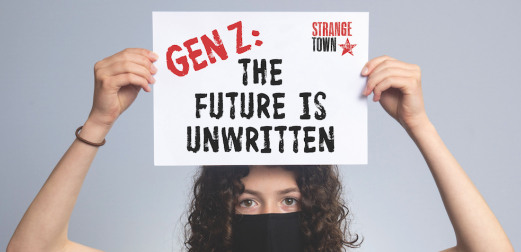 Gen Z: The Future Is Unwritten
Out of the Blue Drill Hall, Edinburgh. 18-19 Jun
Created by Strange Town, one of Scotland's leading theatre companies, this large-scale multimedia project, encompassing theatre, movement and sound, is culminating in a live performance and video installation exploring ideas of isolation, political resistance, and generational divide.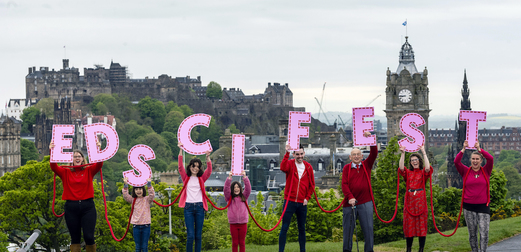 Edinburgh Science Festival
Various venues + online. 29 Jun-11 Jul
It's been a banner year for science in some ways (hi vaccines!) and a not-so-great year in other ways (hi ongoing climate disaster!!). A perfect moment, then, for 2021's Edinburgh Science Festival, which features a cutting edge programme responding to the chaos of our current zeitgeist. Image: Ian Georgeson.