What's On Scotland 18-25 Mar: Glasgow Short Film Festival & more
Small but perfectly formed films arrive in Glasgow this week at the Glasgow Short Film Festival. Elsewhere, Pictish Trail and Savage Mansion play in Assai Records and a new exhibition opens at the Cooper Gallery.
Proof that size definitely isn't everything, Glasgow Short Film Festival arrives back in town this week with a dynamic programme of tiny (in runtime only) films running 23-27 March. Kicking off proceedings is the actually not-so-short The Timekeepers of Eternity, a radical reinterpretation of a (very long and very bad) 90s Stephen King adaptation, which uses collage to condense and retell the film through thousands of photocopied film stills.
Elsewhere, film critic and author extraordinaire Katie Goh has programmed a series of apocalyptic shorts inspired by her book The End: Surviving the World Through Imagined Disasters, while a strand called Eco-spectrality asks how we understand and represent the more-than-human through a series of ecological encounters. All of this alongside the festival's usually Scottish Competition and the Bill Douglas Award for International Short Film strands, that showcase the very best of narrative, animation and documentary shorts.
Glasgow Short Film Festival runs 23-27 March with screenings at CCA, Civic House, and Glasgow Film Theatre. Browse the full programme and book tickets here.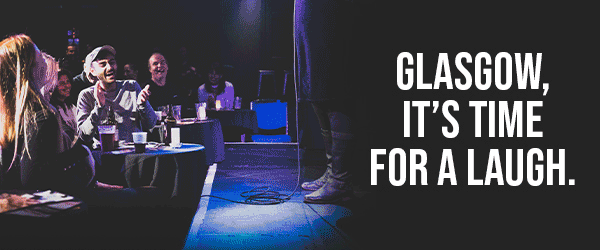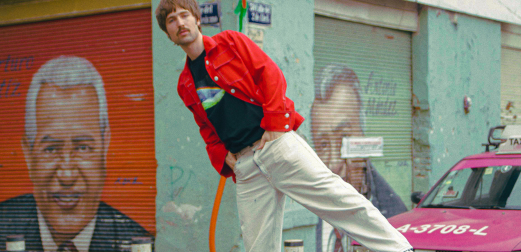 Will Joseph Cook
King Tut's, Glasgow. 23 Mar, 8pm
An infectious sunburst of pop with a fresh, ironic edge, Will Joseph Cook's music fuses the perceptive and subversive storytelling of the likes of Vampire Weekend with the jangly melodies of Bombay Bicycle Club and Tessa Violet. Now on his third album - released this May - his live shows promise old favourites and sneak peeks alike. Image: Fernando Cattori.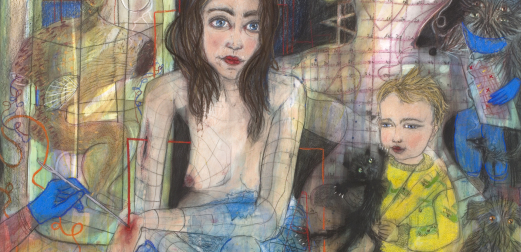 Trinity Buoy Wharf Drawing Prize
Cooper Gallery, Dundee. 21 Mar-16 Apr
Featuring over 100 drawings but nearly as many art practitioners, this year's edition of the Trinity Buoy Wharf Drawing Prize examines how we make the world around us tactile, from the crises of the pandemic to the small moments of our everyday lives. With a broad international outlook, this exhibition is a striking snapshot of contemporary art. Image: Freya Pocklington.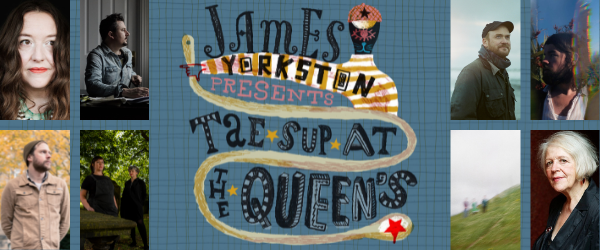 ADVERTISEMENT | Tae Sup at The Queen's
The Queen's Hall, Edinburgh. 23 Mar + 27 Apr
Somethin' new tae sup at The Queen's Hall... Songwriter James Yorkston brings you intimate multi-act shows featuring incredible guest performers.
Wed 23 March – Kathryn Williams | Withered Hand | Burd Ellen | Jamie Sutherland Tae Sup at The Queen's | The Queen's Hall (thequeenshall.net)
Wed 27 April – Liz Lochhead & Andrew Wasylyk | Kinbrae & Clare Archibald | J Wright Presents Tae Sup at The Queen's | The Queen's Hall (thequeenshall.net)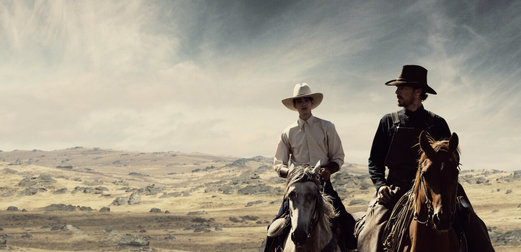 The Power of the Dog 35mm
Filmhouse, Edinburgh. 18-21 Mar
It's cleaned up at the BAFTAs, Golden Globes, and Critics Choice Awards and is all but guaranteed to clean up at the Oscars - Jane Campion's The Power of the Dog is having a moment, and what better way to experience it than on gorgeous 35mm at Edinburgh's Filmhouse. Image: Netflix.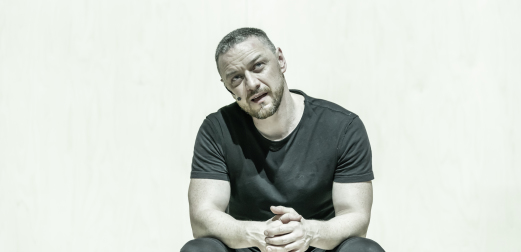 Cyrano de Bergerac
Theatre Royal, Glasgow. 18-26 Mar
Sexy Cyrano is heading to Glasgow! Starring Glasgow's own James McAvoy, this touring National Theatre production re-imagines Cyrano de Bergerac or the fast-moving age, as longing letters are transformed into quick-witted spoken-word and chemistry sizzles all over the stage. Image: Marc Brenner.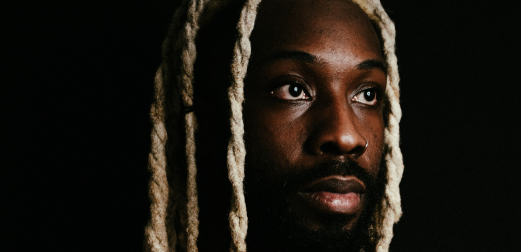 Stereo Presents: Kush Jones
Stereo, Glasgow. 24 Mar, 11pm
Part of the Stereo Presents series, this edition of the basement rager sees a key member of New York's Juke Bounce Werk crew Kush Jones take to Stereo's decks, with a quick-fire, beat-heavy journey through the spectrum of bass music, with support from Isora, DJ Bastard and Mi$$ Co$mix. Image: 3'Hi agency.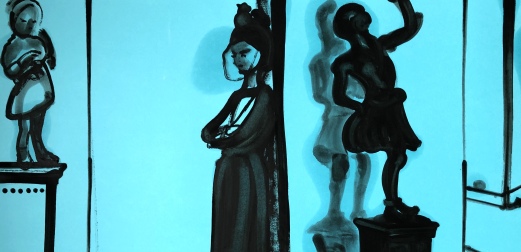 Ilona Szaley: The Witch's House
Arusha Gallery, Edinburgh. Until 17 Apr
In The Witch's House, bold, textural strokes of paint against stark backgrounds explore ideas of femininity, ritual, and sexuality beyond the male gaze. Ilona Szaley's paintings, made against paper and aluminium and glass, embody a spectral kind of power: almost, you might say, like witchcraft. Image: Ilona Szaley.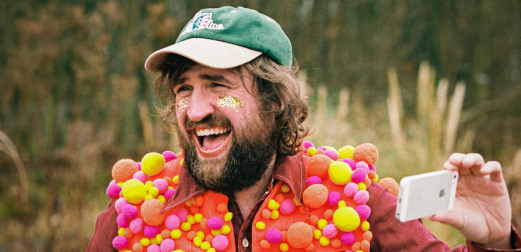 Pictish Trail + Savage Mansion
Assai Records, Edinburgh. 20 Mar, 3pm
Is there a more delightful way to spend a Sunday afternoon than with a free gig? Scotland's own Pictish Trail and Savage Mansion head to Assai Records in Edinburgh to play tunes from their recent albums Island Family and Golden Mountains Here I Come. Image: Fiona Hunter.