What's On Scotland 17-24 Mar: Maranta presents Microsteria & more
Join Maranta in the magical world of Microsteria this evening at Summerhall. Elsewhere, Glasgow Short Film Festival kicks off and the likes of Jeshi and Alex G play Glasgow
Edinburgh-based acid pop duo Maranta first revealed Microsteria at last year's Hidden Door, and they're bringing the sonic and visual extravaganza back to Edinburgh with this one-off special gig-club hybrid at Summerhall on 17 March at 10pm (if you were quick to open this, that's in exactly 12 hours).
An out-of-this-world collaboration with visual artists Vomiton and Chell Young amongst others, Microsteria turns the micro macro, visualising a world of tiny beings made suddenly massive and wandering through the crowd, all set to Maranta's incredibly atmospheric brand of ethereal electronica. There are also additional performances throughout the night from the likes of Mermaid Chunky and Catgut – find the full lineup here and grab your tickets through Summerhall.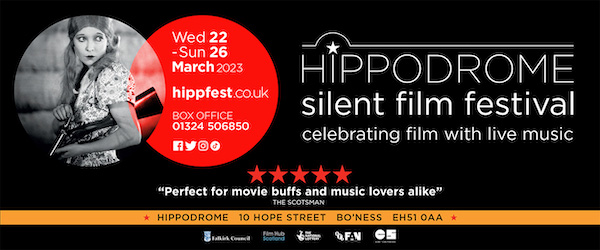 ADVERTISEMENT | HippFest
The Hippodrome, Bo'ness. 22-26 Mar
HippFest 2023 runs from 22 – 26 March! We're returning to the gorgeous, 100-year-old Hippodrome cinema in Bo'ness, with another packed programme full to the brim with silent movie magic and exceptional live music from the best of the best. For those not able to join in person, check out HippFest at Home for a great programme of online talks, streamed events, podcasts and more.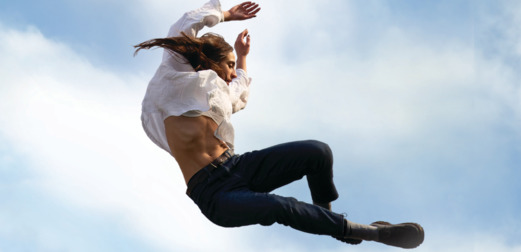 Thin h/as h/air & The Flock
Dundee Rep, Dundee. 17-18 Mar, 7:30pm
Female choreographers take centre stage, presenting two entangled, ecological works about our relationship with the Earth for Scottish Dance Theatre: an autofictive piece exploring rootedness and another collective tendencies towards migration and freedom. Image: Genevieve Reeves.
Alex G
SWG3, Glasgow. 17 Mar, 7pm
You know him, you love him, he was number five on our 2022 Albums of the Year…Alex G is back in the house (SWG3). A lyrically and musically ambitious exploration of faith and connection, his latest album God Save the Animals is an unmissable work. Image: Chriss Maggio.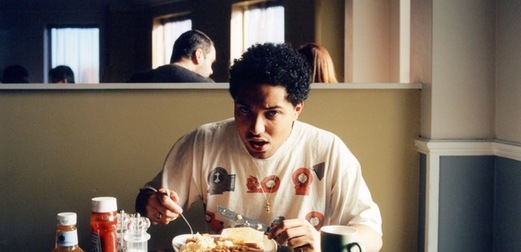 Jeshi
The Garage Glasgow, Glasgow. 17 Mar, 7pm
Powerful storytelling and sharp rap and hip-hop beats meld in Jeshi's music. With his debut album Universal Credit released last year and named after one of the headlines of Tory austerity, this is British underground music that is fearlessly political.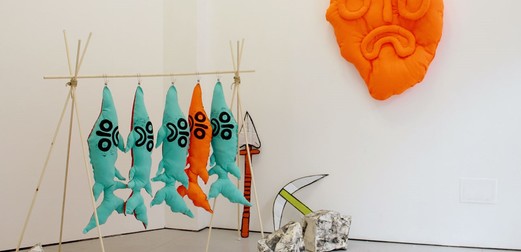 RSA New Contemporaries
RSA: Royal Scottish Academy, Edinburgh, 18 Mar-16 Apr
This meticulously curated exhibition showcases work by 57 graduates from across Scotland's 2021 degree shows, offering an invigorating snapshot of the cutting-edge of Scottish art, spanning painting, sculpture, installation, moving image, textile, and architectural designs. Image: Emily Weaver.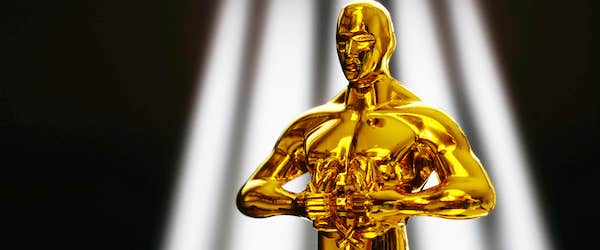 ADVERTISEMENT | John Williams at the Oscars
Usher Hall, Edinburgh. 24 Mar, 7.30pm
SEC Armadillo, Glasgow. 25 Mar, 7.30pm
With 53 nominations, John Williams is officially the most Oscar-nominated person alive! Celebrate the legendary film composer with a concert of his incredible scores including Star Wars, Superman, E.T. the Extra-Terrestrial, Jurassic Park, Saving Private Ryan and more.
Book tickets here.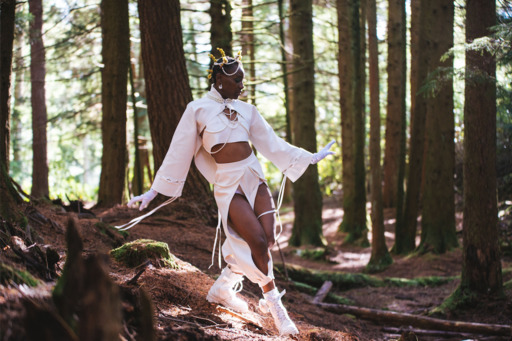 ↪ Glasgow Short Film Festival
Various venues, Glasgow. 22-26 Mar
If you like your ideas big but your films little, then Glasgow Short Film Festival is for you. Highlights include opening film OMOS tackling Scotland's untold Black histories, and strands about AI-created cinema, multiverses, and Lebanese filmmaking and performance. Image: Washington Gwande.
→ Tae Sup at The Queen's
The Queen's Hall, Edinburgh. 18 Mar, 8pm
James Yorkston's eclectic music night makes its return at The Queen's Hall, with a stellar lineup of folk and indie acts. Special guests include acclaimed Scottish singer-songwriter Horse, folk musician Finn Anderson and soul folk legend Me For Queen.
→ BFFs: The Radical Potential of Female Friendship
Assembly Roxy, Edinburgh. 22 Mar, 7:30pm
It's a The Skinny extravaganza this week at Assembly Roxy with a book launch of BFFs by The Skinny's events editor (er, hi), with readings by intersections editor Eilidh Akilade, our book columnist Nasim Rebecca Asl, and regular film writer Xuanlin Tham.