What's On Scotland 15-29 Jan: Celtic Connections & more
Celtic Connections returns this week with an all-digital programme featuring the best in folk and world music. Elsewhere, Edinburgh's Traverse screens a lockdown-themed play, and Glasgow Zine Library and Dundee Ceramics workshop offer creative classes.
Celtic Connections - Scotland's music festival dedicated to the very best of folk and world music rooted in Celtic tradition - is coming to all good screens near you from 15 Jan-2 Feb. Featuring an enviable line up of over 100 musicians and artists in concerts, workshops, and free events, this year's exclusively digital event is determined to, and looks set to succeed in, replicating the scale and diversity of previous editions.
The opening ceremony features 12 performances by musicians as varied as Ímar, Fiona Hunter, Kinnaris Quintet, and Le Vent du Nord, filmed safely across numerous Glaswegian and global venues, while future shows include the likes of Admiral Fallow, Elephant Sessions, and Sona Jobarteh. Tickets can be bought for individual performances or entire festival passes are available for £40.
Elsewhere, we have an impressive roster of events for the second national lockdown of the past year. Theatre, art, workshops...it's all below!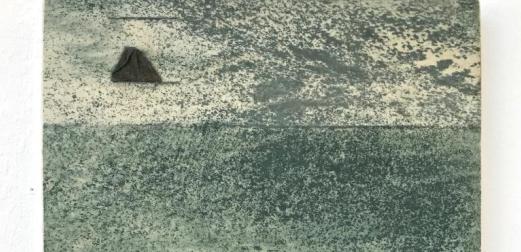 FLOW
Online, until 31 Jan
With their annual exhibition cancelled, Visual Arts Scotland have curated a unique digital show to celebrate the stunning, multi-disciplinary work produced by their members. Featuring everything from jewellery to mixed media work, FLOW is a testament to the boundless creativity shown by artists this year. Image: Susie Leiper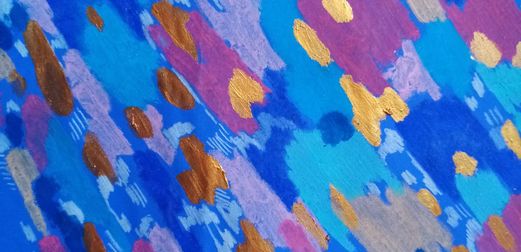 Feelzines Workshop
Online, 17 Jan, 2pm
This wholesome workshop at Glasgow Zine Library looks at how creativity and zine making can be used as a form of self-care. Led by trainee art therapist Sophie Wakefield, the workshop will be limited to 20 participants and include group discussion, hands on activity time, and plenty of comfort breaks, the perfect antidote to those gloomy January blues.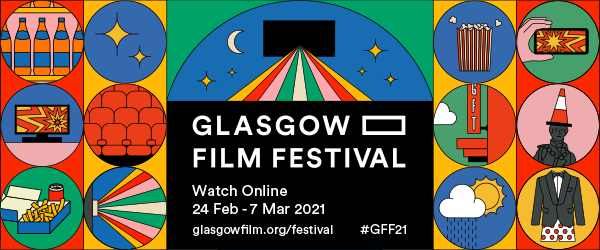 ADVERTISEMENT | Glasgow Film Festival 2021
Online, Date, 24 Feb - 7 Mar
Glasgow Film Festival goes digital in 2021 with a programme of premieres available to view from the comfort of your own home! The 17th edition of the festival opens on 24 February with Minari, starring Steven Yeun, and closes on 7 March with Suzanne Lindon's Spring Blossom.
Head to glasgowfilm.org/festival to explore the full line-up.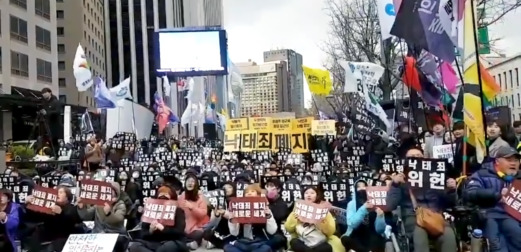 GIVE BIRTH TO ME TOMORROW
Online. 21-24 Jan
Co-programmed by artists and writers Tako Taal and Adam Benmakhlouf (of The Skinny fame!), LUX Scotland's Artists' Moving Image Festival GIVE BIRTH TO ME TOMORROW kicks off with a series of artists' films screenings delivered in collaboration with Tramway. Image: Kyuri Jeon.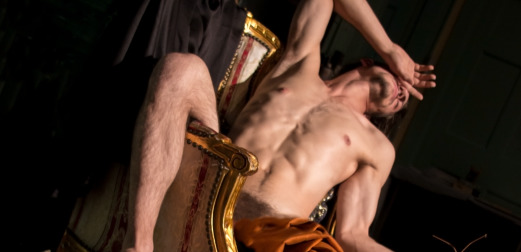 Reconfigure Life Drawing
Online. 20 + 27 Jan, 7pm
If your New Year's resolution is to get more creative or to spend your evenings doing something other than doom scrolling, Reconfigure's online life drawing classes are a perfect way to spend a weekday evening, offering gorgeously themed sessions with experienced models. Image: Carlos Herman Photography.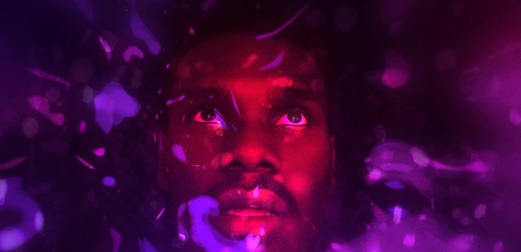 Shielders
Traverse Theatre, Online. Until 31 Jan
This stunning Afrofuturist piece of theatre follows three friends and the otherworldly lengths they turn to in order to get through lockdown. As shielding continues after the rest of the world opens up, the boundaries between the new normal and the paranormal start to blur. Image: Traverse Theatre Company.
Dundee Ceramics Workshop
Dundee Ceramics Workshop, Dundee
These at-home kits let you get mucky with clay and sculpt something beautiful (or something wonky – you do you). Finished masterpieces can be dropped off safely at the studio to be glazed and fired, and the kits have a pricing tier to keep creativity accessible. Image: Dundee Ceramics Workshop.