What's On Scotland 15-22 Oct: Africa in Motion & more
Don't abandon online events quite yet - Africa in Motion returns to screens this week with a stunning digital programme. Elsewhere, Scottish music talent makes the rounds with gigs by Ninth Wave and Walt Disco, and Scottish Opera puts on a delightful show
Most festivals are back in person but if you're craving a splash of colour to an otherwise quiet night in, then this year's Africa in Motion is the film festival for you, with an entirely digital programme for the second year in a row.
Running from 15-31 October, this year's stunning programme features over 90 films from the African continent and Black diaspora – including 65 premieres. Highlights from the collection include a strand on Women in Focus, including tender coming-of-age film Honey Cigar by Algerian director Kamir Aïnouz that closes the festival, a rich short film competition, and specially commissioned poetry responding to the climate crisis and embodied experiences of Blackness.
Films will be available to view throughout the UK and individual tickets are available on a sliding scale, with whole festival passes on sale for £25-30 – browse the whole programme and buy your pass here.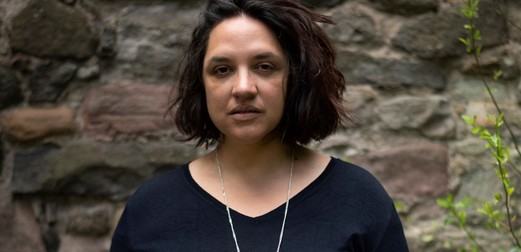 Push the Boat Out
Summerhall. Edinburgh, 15-17 Oct
Only the second poetry festival in Scotland, this inaugural edition takes inspiration from the country's vibrant spoken word and hip-hop scene to platform the boundary-pushing ways poetry is evolving. Highlights include a new commission by The Lament of Sheku Bayoh playwright Hannah Lavery, and a bookbinding workshop with Scotland's new Makar Kathleen Jamie. Image: Hazel Mirsepasi.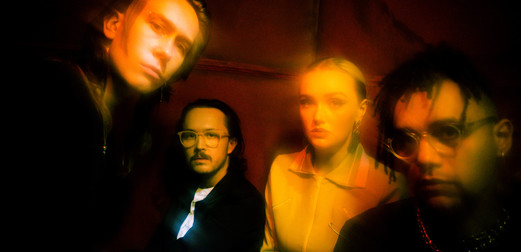 The Ninth Wave
Church, Dundee. 20 Oct, 7pm
Dark goth-pop in the tradition of Foals and White Lies from Glasgow-based band and shortlist nominees of the Scottish Album of the Year Awards two consecutive years in a row. Touring all over the UK, both of their Glasgow shows are sold out but this high-energy Dundee gig is the perfect chance to catch them on their home turf - grab your tickets quick before they sell out too! Image: Neelam Khan Vela.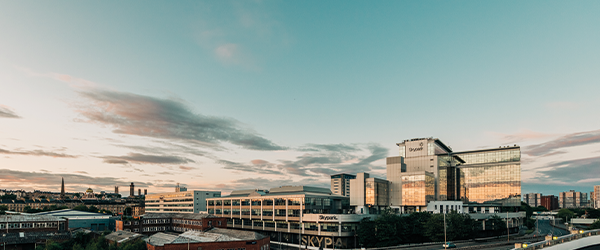 ADVERTISEMENT | The Skypark Sessions
Skypark, Glasgow. 21+28 Oct, 4+11 Nov
Love live gigs but stuck inside? It's still tough for the music industry. That's why Skypark, a business destination overlooking The Hydro in Glasgow is streaming new music live sets from Blue Rose Code, The Wild Places, Mt Doubt and Rebekah Kirk this October and November. Free to fans, these short sets play out on 21, 28 October, 4, 11 November. Sign up to the Skypark Facebook Page for notifications:
www.facebook.com/SkyparkGlasgow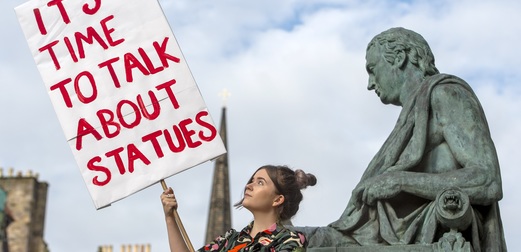 Scottish International Storytelling Festival
Scottish Storytelling Centre, Edinburgh. 15-31 Oct
The largest storytelling festival in the world returns with a packed programme of talks, performances, and online events. Highlights include Open Hearth - a series of relaxed, communal storytelling evenings - and Talking Statues, a project exploring ideas of public commemoration. Image: SISF.
ADVERTISEMENT | Seeing the Invisible
Royal Botanic Garden Edinburgh. Until Aug 2022.
The most ambitious and expansive exhibition of contemporary artworks created with augmented reality (AR) technology is now underway at the Royal Botanic Garden Edinburgh as one of 12 participating gardens across six countries.
Seeing the Invisible will place the same group of artworks across similar locations in twelve gardens around the world, creating parallels and contrasts between them. Seeing the Invisible runs until August 2022.
Download the free app here.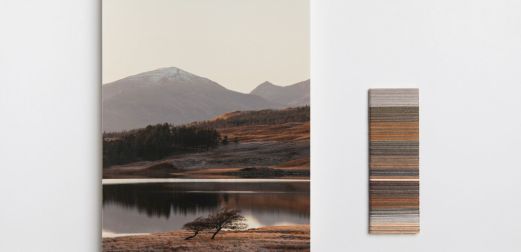 Observing Colour
Studio Pavilion at House for an Art Lover, Glasgow. Until 21 Nov
This multimedia exhibition hosted by Studio Pavilion brings together photographer Richard Gaston, colourist Lauren Day and textile designer Jennifer Kent, whose collaborative, communal approach explores how to translate colour through different artistic practices. Image: Richard Gaston & Lauren Day.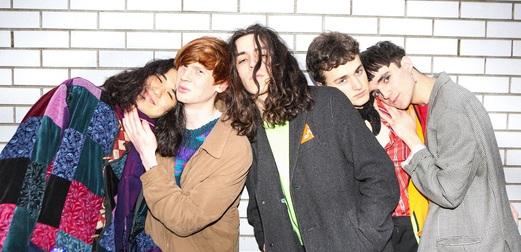 Walt Disco
The Caves, Edinburgh. 20 Oct, 7pm
Head to The Caves for vibrant, flamboyant live music from Walt Disco, darlings of the Glasgow indie-pop scene. Drawing on the dreamy, outrageous sounds of the New Romantics with their own spin, this is Scottish talent at its best and brightest. Image: Neelam Khan Vela.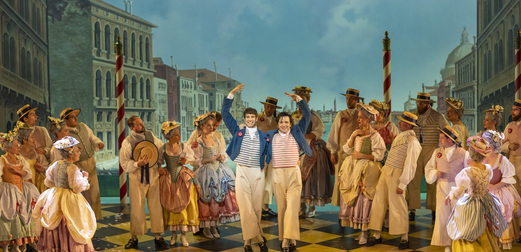 Scottish Opera: The Gondoliers
Theatre Royal, Glasgow. 16-23 Oct
Chaotic, irresistible fun abounds in this opera about two gondoliers who discover one of them may be the air to the throne of a distance kingdom. A Gilbert and Sullivan classic, this is opera at its most whimsical, uproarious, and accessible.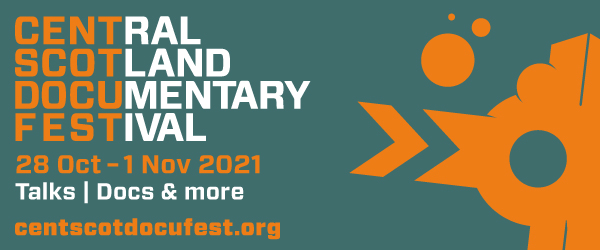 ADVERTISEMENT | Central Scotland Documentary Festival
Macrobert Arts Centre, Stirling. 28 Oct-1 Nov
The Central Scotland Documentary Festival returns to Macrobert Arts Centre in Stirling this autumn to celebrate creative documentary and non-fiction filmmaking. Curated and presented by Macrobert, it's a fitting tribute to the birthplace of John Grierson, the 'father of documentary'.
21 films, comprising 1 world, 3 European, 5 UK, 2 Scottish Premieres and some of the best documentaries from throughout the year, the programme includes two new awards for film-makers.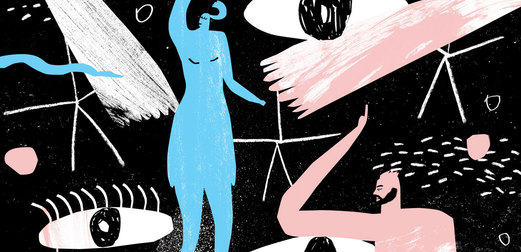 Hijack 007: Todd Edwards
Room 2, Glasgow. 16 Oct, 11pm
The undisputed godfather of UK garage and one of its key pioneers since the early 90s, Todd Edwards heads to Hijack at Room 2 for an all night, high energy rager filled with his signature hypnotic beats, his first Glasgow show in over seven years. Image: Jake Hollings.