What's On Scotland 15-22 Nov: Chrysalis
Annual youth theatre showcase festival Chrysalis returns to Edinburgh's Traverse Theatre for the fourth year running – plus, HMLTD, Book Week Scotland, Eastern Promise, The Faculty, Project Pablo and more...
With even more relevance in Scotland's Year of Young People, four young theatre companies bring forward new works for this year's Chrysalis festival.
Junges Ensemble Marabu debate and illustrate the refugee crisis in There is a Globe Stuck in my Throat; Platform Young Company use movement, text and sound to delve into our current political and social climate in Shaking the Habitual; Camden Youth Theatre merge theatre and gig in Noise; and Activising for Change use movement, poetry and projection in their celebration of queer experience, 147Hz Can't Pass.
Earlier this month, Chrysalis Festival producer Catherine Makin told us: "Not only are these artists the future voices of theatre, it's really important that the opinions of young people are given a platform, and hopefully lead audiences to think about issues in unexpected ways."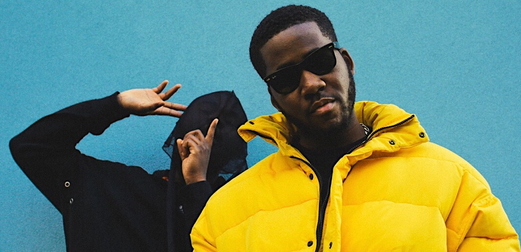 808INK
Sneaky Pete's, Edinburgh. 21 Nov, 7pm
South East London hip-hop duo 808INK – made up of 808Charmer and Mumblez Black Ink (geddit?) – bring their fresh take on the genre to Sneaky's, as part of their current tour. To top it off, support comes from Glasgow DJ and broadcaster K4cie and Edinburgh rapper Billy Got Waves, fresh from releasing his debut solo album, Kill Billy: Volume 1.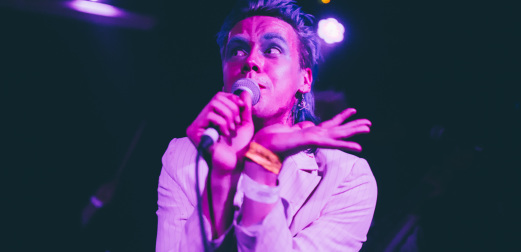 HMLTD
Stereo, Glasgow. 21 Nov, 7pm
Miss a HMLTD (pronounced Happy Meals Limited) gig at your own peril; take our word for it, they're always great. Combining fashion, art and music, the dynamic post-punk six-piece always bring their A-game and never fail to put on a show to remember. There'll surely be glamorous indie rock'n'roll aplenty. Image: Cameron Brisbane
---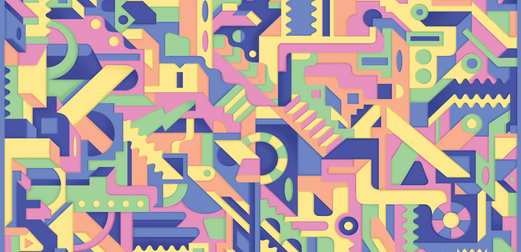 Want a guide to the best of the Scottish cultural scene in your inbox every week? Sign up to our mailing list! 
---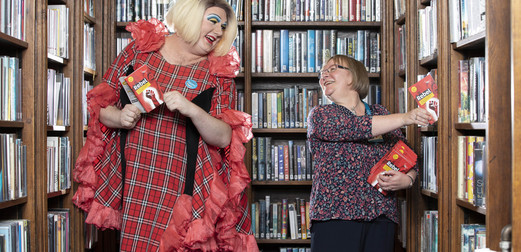 Book Week Scotland
Various venues across Scotland, 19-25 Nov
Put down your podcasts and press play on a new book instead, or something like that. Book Week Scotland is back with a programme of talks, workshops and events over, you guessed it, a week in venues across Scotland. Hear from authors and journalists, enjoy cheese and wine reading group gatherings, take part in a quiz, and much more.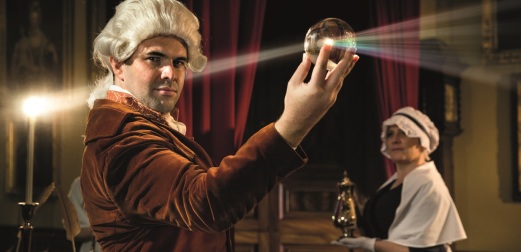 Enlightenment House – A Play In Five Rooms
The Georgian House, Edinburgh. 14 Nov-5 Jan, times vary
Set in the decadent surrounds of The Georgian House in Edinburgh's New Town, the National Trust for Scotland offer an immersive theatre experience in Enlightenment House – A Play in Five Rooms. Celebrating the Enlightenment period, the production will draw parallels between the ideals of the 18th Century with those of the present day.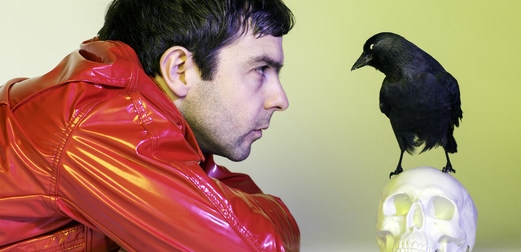 Eastern Promise
Platform, Glasgow. 16-17 Nov, times vary
Whatever your interests, Eastern Promise has something to suit; the multi-arts festival returns for its eighth year with a selection of live music, theatre and film screenings. Performances include a light and sound work from Glasgow-based artist Sarah Glass entitled 13 +/-, live music from Apostille (pictured) and a new cross-platform work from Ashanti Harris, Jumbies. Image: Harrison Reid
---
ADVERTISEMENT | Book Week Scotland
Various venues across Scotland, 19-25 Nov
Celebrate books and reading wherever you are this Book Week Scotland. From 19-25 November, come along to hundreds of Rebel-themed events for all ages and spread the joy of reading. Check out our Digital Festival for competitions, live-stream workshops and panels, Twitter Q&As and more! #BookWeekScotland
---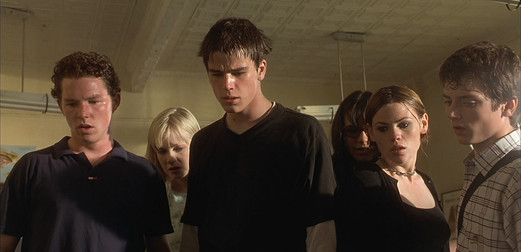 Uncanny Valley presents The Faculty
Filmhouse, Edinburgh. 16 Nov, 11.10pm
Along with Scream, The Faculty is one of the great high school horror movies. Both films are from the pen of Kevin Williamson, and trade in the same ironic banter and love of the horror movies they're cribbing from. The film concerns a school that's been overtaken by water-guzzling pod people, and the group of smart-mouthed misfits that try to stop them.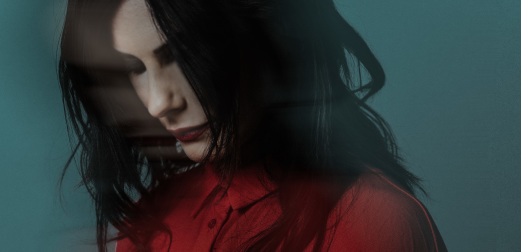 Headway with Rebekah
The Reading Rooms, Dundee. 16 Nov, 10.30pm
A night of nuanced yet volatile techno is in store with Brummie DJ Rebekah taking the lead from warm-up crew Andy Barton, Neil Clark and Graeme Binnie at Headway. Pop on her excellent 2018 release My Heart Bleeds Black and get ready to be blown away by a seasoned performer currently on the best form of her life. Image: Camille Blake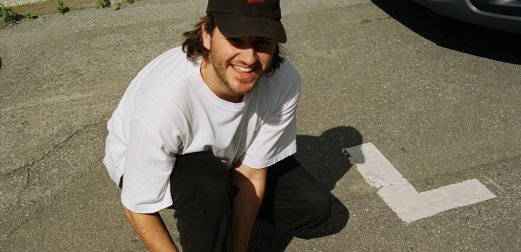 Project Pablo
Sneaky Pete's, Edinburgh. 21 Nov, 11pm
Our favourite Montreal-based DJ drops into Scotland for this mid-week party at Sneaky's. Patrick Holland – who also produces under the aliases Jump Source, 2 Responsible, and Rest Corp – is a master of melodic Vancouver-ish house, and has also proved himself capable of delivering flawless sets that span house and techno, jazzed up with elements of boogie, disco and funk. Image: Michael Brock
---
Read more news from across the Scottish cultural scene at theskinny.co.uk/news
Find out how you could win some lovely prizes at theskinny.co.uk/competitions
---