What's On Scotland 14-28 Jan: Fokus: Films from Germany & more
Despite the slew of cancellations and postponements, festivals, gigs and exhibitions soldier on. Fokus: Films from Germany presents a diverse programme of cinema, while Celtic Connections heads to Glasgow with a pared down but still unforgettable line up.
There have been a lot of events cancellations over the past few weeks - fingers crossed they come back soon! - but you know what's not cancelled (except for those good eight months where it was definitely cancelled)? The movies!
Specifically, this week we're heading to Deutschland for Fokus: Films from Germany. Curated by the Goethe Institut and presenting a selection of some of the best German films of the past year, this small but perfectly formed festival is heading to cinemas across Scotland for the rest of the month, from Filmhouse Edinburgh to Shetland Arts.
The festival runs from now until 31 January. Highlights from the programme include the delightfully satirical Next Door, with acclaimed actor Daniel Brühl making his directorial debut, and Michael Venus' unforgettable Sleep, which blurs the lines between dream and real in startling and disturbing ways. Tickets can be booked through the individual cinema's website: check out the full programme here.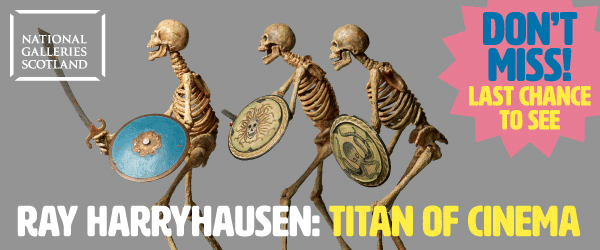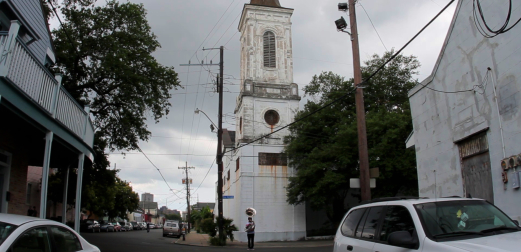 Cauleen Smith: H-E-L-L-O
Collective Gallery, Edinburgh. 22 Jan-1 May
This radically subversive exhibition takes as its starting point Steven Spielberg's Close Encounters of the Third Kind and its John Williams theme, translating the famous five-note motif into a greeting for post-hurricane Katrina Louisiana. Exploring how rituals of music and procession can act as communion for wounded pasts and hopeful futures, Cauleen Smith's H-E-L-L-O is a mesmerising testament to New Orleans. Image: Cauleen Smith/Collective Gallery.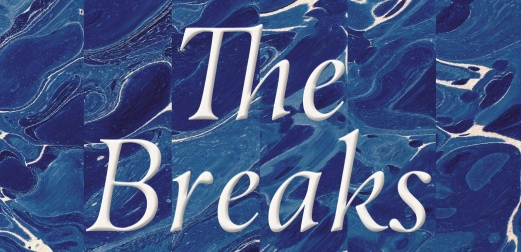 The Future Generations
Lighthouse Books, Edinburgh. 24 Jan, 7pm
This timely book group - hosted by Edinburgh radical bookshop Lighthouse Books and organised by authors David Farrier and Jessica Gaitán Johannesson - explores how we can create community in light of uncertain futures. This month's discussion revolves around Julietta Singh's courageous and fiercely intelligent The Breaks, an examination of queerness, motherhood, and family making amidst collapse. Image: Daunt Books.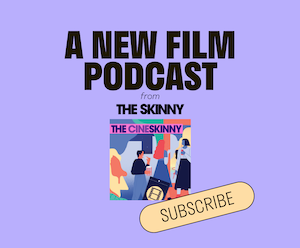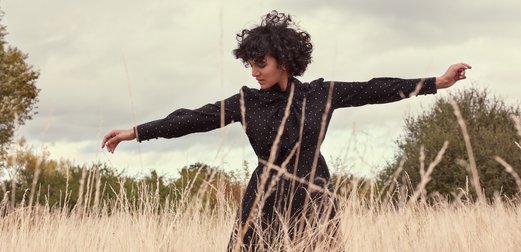 Celtic Connections
Various venues, Glasgow. 20 Jan-6 Feb
The UK's biggest celebration of Celtic music returns - kind of. With Omicron raging some of the programme has sadly had to be cancelled, but there is still plenty to choose from, including genre-defying singer Anoushka Shankar performing with the Orchestral Qawwali Project. Image: Laura Lewis.
R3SEARCH: Awards Artists in Focus
Royal Scottish Academy RSA, Edinburgh. Until 6 Feb
R3SEARCH spotlights art created by the winners of the 2020 RSA Award: John Brown, Sekai Machache, and Hannah Paterson. Featuring new work, the mixed media exhibition encompasses photography, water-based media, and painting at the cutting edge of the fine arts landscape. Image: Sekai Machache.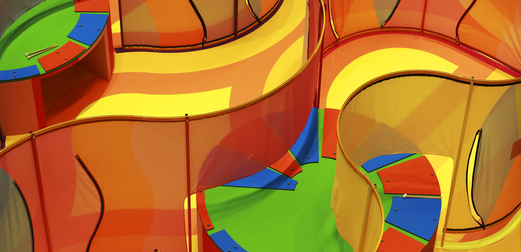 Yinka Ilori: Listening to Joy
V&A Dundee, Dundee. Until 24 Apr
What if a museum could be a playground? What if joy could be art? That is, roughly, the idea behind East London-based designed Yinka Ilori's new artscape at the V&A Dundee, a colourful, interactive installation created for both children and adults alike. Image: Michael McGurk.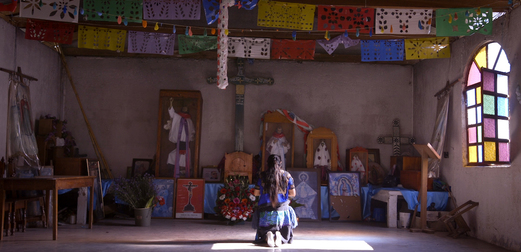 Map of Mexican Dreams
CCA: Centre for Contemporary Art, Glasgow. 22 Jan, 8pm
This collection of strange, shifting, hypnotic short films from Mexico offers an eye-opening and intimate look into the country's cinematic and political culture. From naturalistic documentaries to surrealist animation, these films speak Mexico's veritable hive of filmmaking talent. Image: CinemaAttic.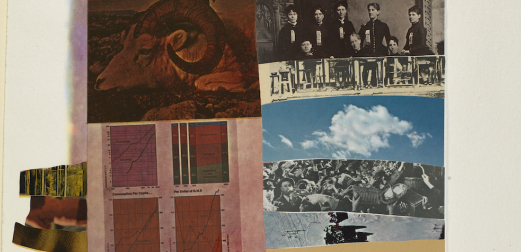 Flesh Arranges Itself Differently
Hunterian Museum & Art Gallery, Glasgow. Until 3 Apr
A collaborative exhibition between The Hunterian and The Roberts Institute of Art, Flesh Arranges Itself Differently spotlights work by numerous artists - including Robert Rauschenberg, Ilana Halperin, and Yayoi Kusama - to explore how art can evoke bodily experience. Image: Robert Rauschenberg.