What's On Scotland 13-20 Aug: Fringe comedy + more
We're ready to laugh again with Monkey Barrel's winning standup programme, plus the Book and Film Festival join the August party in Edinburgh, while in Glasgow, music fans get back into gig going with King Tut's Summer Nights and the mighty TAAHLIAH
Welcome to freedom week. You can now drink alcohol indoors past sundown. You can now have a wee boogie on the dancefloor. You can now go to a gig without the assistance of a laptop and Zoom link. And you can now, after a long two years wait, attend Edinburgh's legendary month of Festivals. This August in Auld Reekie might be quieter than previous years, but we'll take it.

The Fringe, the Art Festival and the International Festival are already in full swing, while the Book Festival opens today and the Film Festival kicks off next week. We've plenty to recommend from those below, but before all that, let's pour one out for standup comedy, which has been one of the worst-hit artforms during the pandemic. This is reflected in the paucity of comedy shows on offer at this year's Fringe. Kudos to Monkey Barrel, then, for pulling together such a sparkling comedy lineup.

Some brilliant standups have already been and gone thanks to this year's shorter runs. But if you're kicking yourself for missing the likes of John-Luke Roberts and Jordan Brookes, don't make the same mistake with Ahir Shah, Olga Koch (both until 15 Aug) and Fern Brady (until 17 Aug) as their shows come to a close. But even if you miss them too, next week sees a new wave of acts gracing the Monkey Barrel stage, including more Skinny faves like Nish Kumar (16-22 Aug), Josie Long (23-29 Aug) and Sofie Hagen (18-27 Aug).

It's been a long time since we sat in the same room with some strangers and had a right ol' chuckle. After the year and a half we've all had, it's much needed.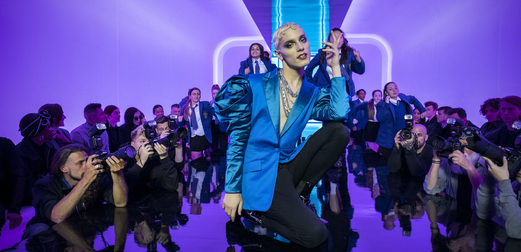 Edinburgh International Film Festival
Various venues + Online, Edinburgh. 18-25 Aug
Edinburgh International Film Festival is joining the other festivals this year with a week-long in-person and digital run in August. Kicking off with the bizarre Pig starring a promisingly chaotic Nicholas Cage, there's plenty to get stuck into, from a special preview of the hotly anticipated Everybody's Talking About Jamie to a series of open-air screenings of beloved classics in St Andrews Square.
Edinburgh International Book Festival
Edinburgh College of Art + Online. 14-30 Aug
This year's Edinburgh International Book Festival is going hybrid, with cherry-picked in-person events at their new digs at the Edinburgh College of Art and an exciting digital programme that offers a pay-what-you-can model. Big names include Nobel Prize-winner Kazuo Ishiguro and anti-racism activist and author Emma Dabiri (both pictured). There's also a must-attend chat with rising star Torrey Peters in a special event sponsored by us, The Skinny (see our interview with Peters above).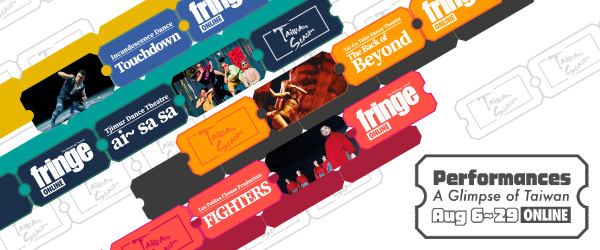 Early reviews are in for Taiwan Season Online Performances 2021: A Glimpse of Taiwan, and the response is gratifying – "beautiful... mesmeric... superbly performed... sizzling... hilarious and poignant... must-see... heart-stopping... powerful... beguiling... joyful... brilliant." This edition of Taiwan's award-winning annual Fringe showcase features three strikingly diverse dance films and one specially-edited livestream recording, with love, spirituality, physics and heroism among their themes. Come be thrilled and inspired.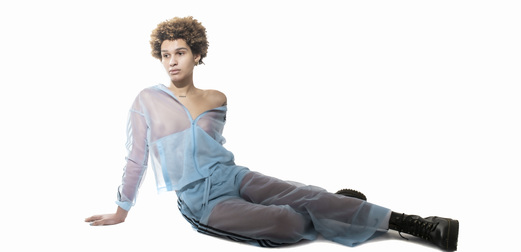 TAAHLIAH
King Tut's, Glasgow. 14 Aug, 8:30pm
Glasgow music nuts have deeply missed live gigs, and King Tut's Wah Wah Hut's sparkling Summer Nights season is the perfect way to get back to them. A night of the hard-soft dance-pop from Glasgow TAAHLIAH would be a pretty epic way to return to the city's live music scene, we reckon. image: Vasso Vu
Njambi McGrath: Accidental Coconut
Pleasance Courtyard, Edinburgh. 16-18 Aug
With numerous prizes and four comedy specials under her belt, Kenyan-born, UK-based Njambi McGrath just about guarantees a rip-roaring time. Her new show, Accidental Coconut, turns a subversively funny eye on to the disturbed annals of British history, exploring her identity and sense of place in this country from the other side of the Empire.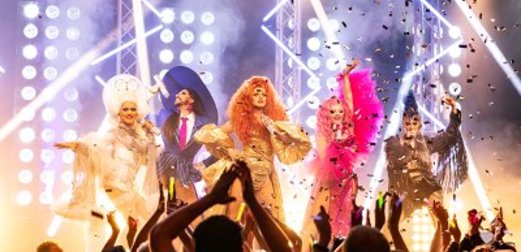 QUEENZ – The Show With Balls!
Underbelly, George Square, Edinburgh. 13-20 Aug
Fancy a night of "gender-bending and life-affirming fun with a bunch of boys who dance like Britney and sing like Whitney"? That's what's promised with QUEENZ, a pop party celebrating unity and unicorns, divas and death drops. The show features five vocal powerhouses armed with sass, along with pop anthems from the likes of The Spice Girls, GaGa and the aforementioned Britney and Whitney.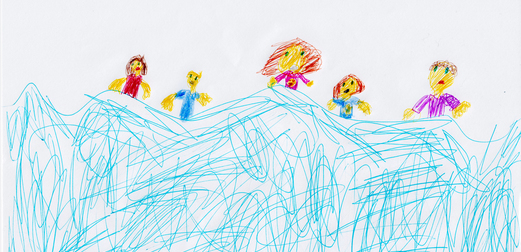 Edinburgh Climate Festival
Leith Links, Edinburgh. 14 Aug, 12-7pm
This week's IPCC report confirmed what we've long known: we're going through a climate crisis and our leaders need to act quickly to try and bring it to a halt. While our government gets its act together, this Edinburgh Climate Festival should be a great way to educate and inspire yourself on how to take personal action against climate change. Taking place on Leith Links, it features a market, art installation, workshops, swap shops and plenty more. image: Ruby Cloughley Rodenstedt, Aged 7