What's On Scotland 12-26 Feb: Curious About: Our Planet & more
There's a wealth of festivals in the second half of February, with Glasgow Science Centre's Curious About: Our Planet and Paisley Book Festival taking centre stage. And speaking of stages, there are gigs aplenty with Mogwai and DOPESICKFLY live streaming.
If the last year has done anything (and it's done frankly quite a lot), it has been to show us the ways in which we are profoundly interconnected, both with our planet and with each other. What better time, then, for Glasgow Science Centre's Curious About: Our Planet, a three-day online festival running 18-20 February.
The festival is split into three digital spaces: live events at Atmostheatre, workshops at Envirotent, and a series of digital exhibitions at The Greenhouse. Highlights from the programme include live zoo tours with the Royal Zoological Society of Scotland, Meet the Scientist sessions with leading geologists and climate experts, and a filmed light installation in the Outer Hebrides exploring the catastrophic effects of climate change.
There are also five extra-special, The Skinny-partnered events to check out: the UK premiere of climate documentary Into the Dark, a cocktail making class, a workshop with sustainability activist Less Waste Laura, a series of talks with WWF Scotland, and a digital exhibition of rare archival British Antarctic Survey photographs and artistic responses. Save the planet, one workshop at a time.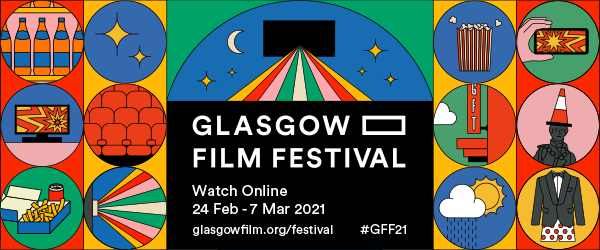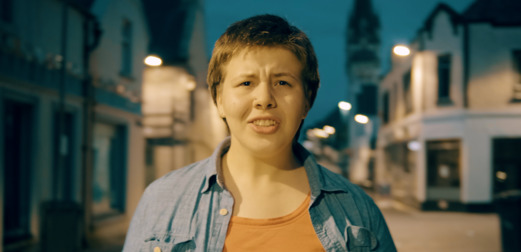 Danni the Champion
National Theatre of Scotland, Online
Penned by writer Iain Finlay MacLeod and produced by the National Theatre of Scotland as part of their lockdown Scenes for Survival project, Danni the Champion - a powerful short drama about a teenager frustrated with her small life - has been gaining traction in the festival scene and is available to watch on BBC iPlayer or the NTS website. Image: NTS.
Want a guide to the best of the Scottish cultural scene in your inbox every week? Sign up to our mailing list!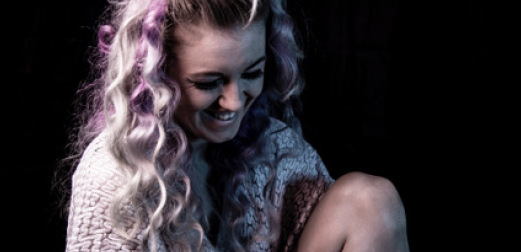 Paisley Book Festival
Online. 18-27 Feb
This year's Paisley Book Festival is themed around Radical New Futures, writing that can help us imagine a newer, better world. Highlights include a panel on Scottish masculinities with recent Booker Prize winner Douglas Stuart and a cosy poetry and music evening curated by Digital Writer in Residence Imogen Stirling. Image: Sarah Grant.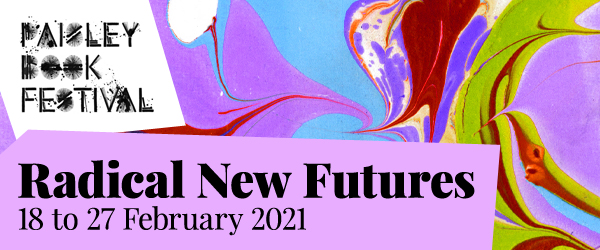 ADVERTISEMENT | Paisley Book Festival
Online, 18-27 Feb
Paisley Book Festival 2021 will be online! Programme includes 2020 Booker Prize winner, Douglas Stuart, Andrew O'Hagan, Graeme Armstrong, Janey Godley, Ambrose Parry, Small Axe series writer Courttia Newland, Salena Godden, Jenny Kleeman, Kirstin Innes, Alan Bissett, Imogen Stirling, Kate Charlesworth in conversation with Val McDermid with strands curated by Kirsty Logan and Malachy Tallack. Let's not forget our children's authors Ross Mackenzie, Vivian French, Patience Agbabi and Karine Polwart.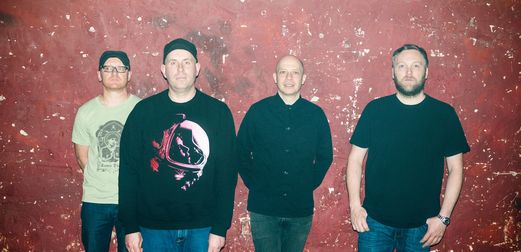 Mogwai
Online. 13 Feb, 8pm
In honour of their tenth album As The Love Continues, seminal Scottish rock band Mogwai, known for their eerily beautiful, dynamic instrumentals, are holding a special live performance recorded at Glasgow's Tramway, alongside highlights from the band's impressive back catalogue. Image: Antony Crook.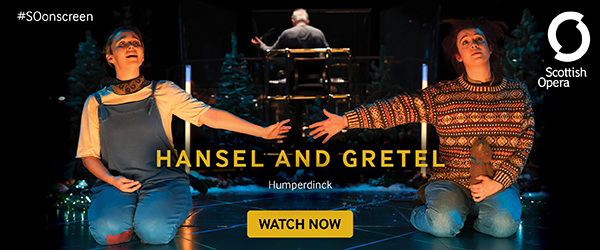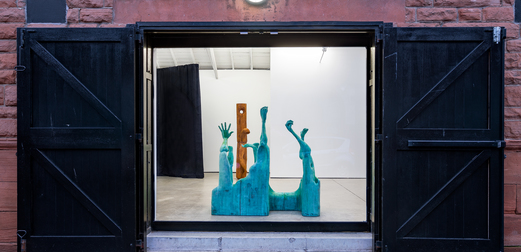 Jesse Wine: Carve a Hole in the Rain For Yer
Online. Until 6 Mar
In the face of lockdown, The Modern Institute have taken their art online, with a series of digital exhibitions by invited artists. Following hot on the heels of last week's Chris Johanson opening is Jesse Wine's Carve a Hole in the Rain For Yer, a dazzling curation of the artist's abstract sculpture. Image: Patrick Jameson.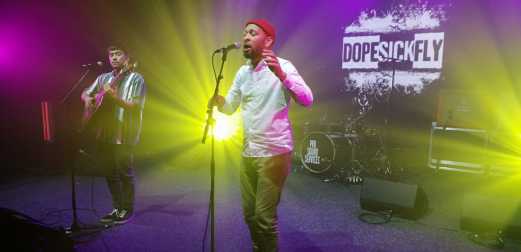 DOPESICKFLY: LimbicTV
Online. 20 Feb, 8pm
Another offering by live stream champions LimbicTV, this one-off gig sees Glasgow duo DOPESICKFLY bring their upbeat energy to the Aluhpasonics studio. Composed of Ant Thomaz and Joe Djaelani, their sound blends funk, acid jazz and world music for an instant injection of serotonin. Image: DOPESICKFLY.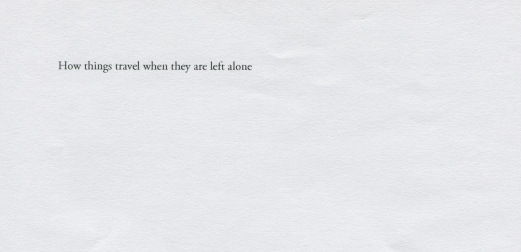 Cally Spooner: DEAD TIME (Narrator's Script)
The Common Guild, Online. 13 Feb
The second season of The Common Guild's series of audio commissions Into the Open sees six more artists turn to soundscapes to explore ideas of connection and intimacy, with Cally Spooner's resonant and liminal DEAD TIME (Narrator's Script) released this week. Image: Courtesy of artist.