What's On Scotland 12-19 Nov: Julia Holter + more
This week we would highly recommend checking out Julia Holter in the Hug & Pint, NVA's return to Glasgow with their Ghost Peloton light ride, Kurt Vile in the O2 ABC and much more besides
Each week The Skinny team hand pick a selection of the best events from the Scottish cultural calendar to provide you with this here top ten guide to the most exciting goings on for the week ahead. From gigs, plays, and exhibitions, to spoken word, pop-up foodie events, and one-off film screenings, we give you the insider's guide to things to do in Edinburgh, Glasgow, and Dundee every Thursday morning.
Julia Holter
The Hug and Pint, Glasgow. 13 Nov, 7.30pm
LA-based musician Julia Holter – whom we've raved about a fair bit, from a cover shoot for our Northwest edition, to a rare five-star review for fourth LP Have You In My Wilderness – takes to Glasgow gig haven The Hug and Pint for an intimate set of her ethereal vocals and blossoming melodies, merging high concept, compositional prowess and experimentation with pure pop sensibility. In other words, go marvel.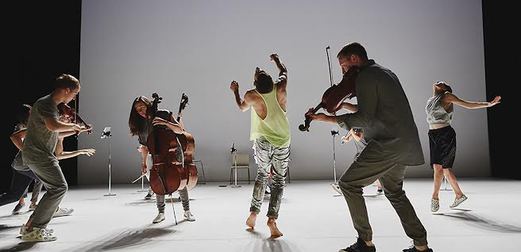 Following a unique collab piece last September in a previously-derelict 60s car park, Glasgow-based string orchestra Scottish Ensemble are at it again – this time teaming up with Swedish contemporary dance company Andersson Dance, for which five dancers and 11 musicians will join forces to create a modern 21st-century interpretation of J.S. Bach's iconic masterpiece, Goldberg Variations. Also at Dundee's Caird Hall the following evening.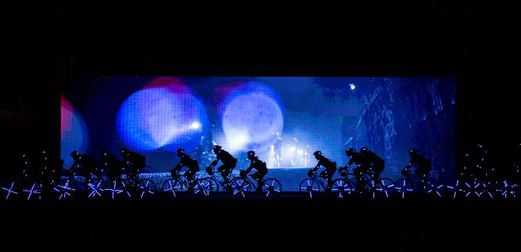 Ghost Peloton
The Whisky Bond, Glasgow. 12 & 13 Nov, 6.30pm
NVA's internationally touring public artwork Speed of Light arrives in Glasgow for the first time with a re-staging of the light-fantastic Ghost Peloton, which will see myriad cyclists lit up in bespoke LED lightsuits (which instantaneously change colour, flash-rate, and luminosity, well of course) as they cycle outside The Whisky Bond, set against a backdrop of large-scale projections and an original score.


---
Sign up to our Zap e-newsletter to get our events guide in your inbox every week

Read more news from across the Scottish cultural scene at theskinny.co.uk/news

Find out how you could win some lovely prizes at theskinny.co.uk/competitions
---

Kurt Vile
O2 ABC, Glasgow. 16 Nov, 7pm
With his latest solo offering b'lieve I'm going down finding him on suitably languid form, slowly spitting out a series of confessions and self-realised truisms over the course of an hour, experimental Philadelphian muso Kurt Vile takes to the road with his live band ensemble (The Violators) to give said LP the live treatment. Support comes from Brooklyn duo Lushes. Browse more of our November gig highlights here.

Another Minimalism
The Fruitmarket Gallery, Edinburgh. Opens 14 Nov, Mon-Sun
The Fruitmarket opens its doors for its winter exhibition – Another Minimalism – a group show bringing together the work of a batch of current artists with that of two pioneers (Robert Irwin and Larry Bell), examining the impact of California Light and Space art on artists working today. Free informal tours Saturday afternoons, 2pm. Or, if you fancy an opportunity to swat up, then guest curator Melissa Feldman discusses the thinking behind the exhibition at her curator's talk this Friday.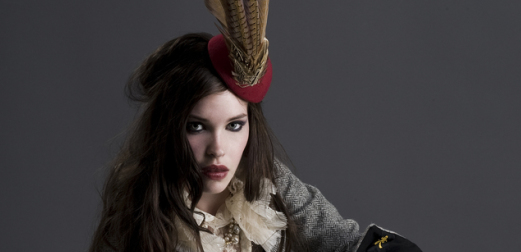 Pop-up event lot The Fireside Collective team up with artist Judy R Clark to a host a silent auction raising funds for The Red Cross's Europe Refugee Crisis, auctioning work by a selection of Scottish artists, designers, photographers, and milliners – among them this year's Creative Edinburgh Award shortlist nominee Karen Mabon – with boozy refreshments care of cocktail bar wizards Hoot the Redeemer. Slurp.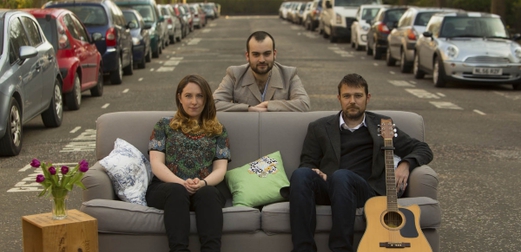 The Two Minute Manifesto collective return for another debate divided into bite-sized portions, for which a handpicked batch of guests – among them feminist historian Lesley Orr, theatre critic Joyce McMillan, and poet Christine de Luca – will bring their personal manifesto to the stage, condensed into two minutes and told in a format of their choosing, before being voted on by the audience. Local indie lot A New International provide the musical accompaniment.

Neon-lit bar/cocktail/occasional gig den Paradise Palms presents the second in its series of monthly live music showcases, offering a musical insight into the venue's own DIY label – this time playing host to the local talents of electronic pop/rock unit Tongues, fledgling band project Stillhound (formerly Discopolis), and electronic tinkerers Glamour Muscle, plus DJs until late. That'll be your excuse to stay on and sample their Buckfast Daiquiri, then...

Having turned the grand old age of five in September (with, y'know, not one, but two parties), and then gone on to host another of their immense Tron-themed production nights in October, resident i AM young guns Beta & Kappa this month take to their regular home of Sub Club for a special guest edition with Franz Ferdinand drummer Paul Thomson (pictured) taking control of the decks with his reliably eclectic selections.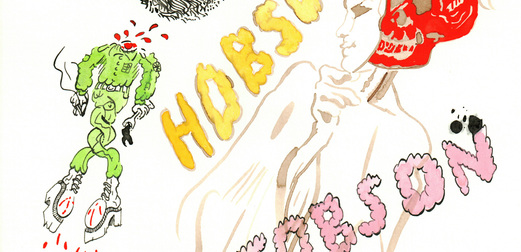 Following on from Scott Rodgers' solo showcase, Collective Gallery's Satellites Programme continues with a showcase of new work from British artist of Indian origin Hardeep Pandhal – who currently lives and works in Glasgow – encompassing new drawings and autobiographical home videos exploring conflicted stories around his own identity. Head along to the preview evening, Friday 6-8pm.