What's On Scotland 12-19 Mar: Comedy Fest & more
Glasgow Comedy Festival is back, guaranteeing a few giggles in these uncertain times. Elsewhere, the Wee Dub Festival is filling Edinburgh's venues with the best of reggae and Eliza Shaddad is stopping by The Hug and Pint.
For those who can't last until the Edinburgh Fringe for wall-to-wall comedy, the Glasgow International Comedy is here to the rescue. For two and a half weeks, the city will be given over to some of the (aspiring) funniest people kicking about today, from household names to the best up and coming acts in the business.
Probably the biggest presence this year is the headlining SSE Hydro act: Trevor Noah - he of Daily Show fame - is bringing his latest show Loud and Clear to Scotland's drizzly west coast on 20 March. Unbelievably there are still a handful of tickets left for this, so be quick.
Elsewhere we have Edinburgh Fringe favourite Sophie Duker with her show Venus at the Old Hairdresser on 15 March, Josie Long at Òran Mór on 16 March with her intimate, evocative and riotously subversive Tender, and a night of non-stop hilarity at The Stand Comedy Club on 18 March courtesy of local collective Scram. Get your laughs in while you can, we hear once the festival ends comedy is over until August.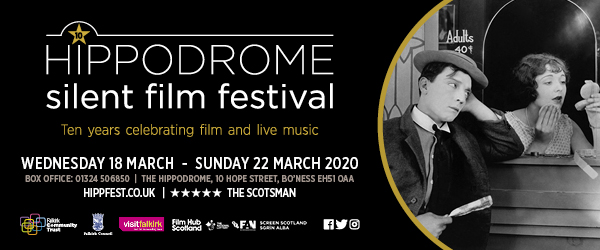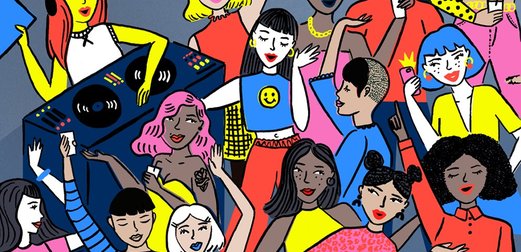 HOWL: Nani + Marina Rolink + Momo
Sneaky Pete's, Edinburgh. 17 Mar, 7pm
Organised by activist groups Sexpression and Girls Against, this fundraising gig has a fantastic line up of womxn and nonbinary artists, featuring acclaimed local talents Nani, Marina Rolink and Momo, with all profits going to Shakti Women's Aid. Image: Kate Costigan.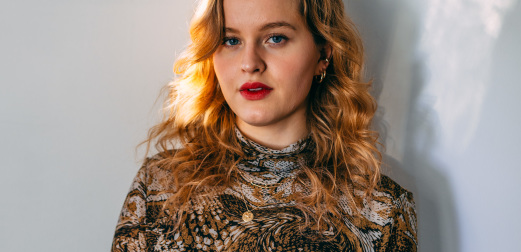 After School Club
Civic House, Glasgow. 14 Mar, 7pm
Glasgow-based record label Redstone Press are heading to Civic House's After School Club for a showcase of the best of local talent. DJ Krash Bandicute will be performing (and running a CDJ workshop earlier in the day), and there will be vegan treats aplenty. Image: Samuli Vienola & Vimugraphy.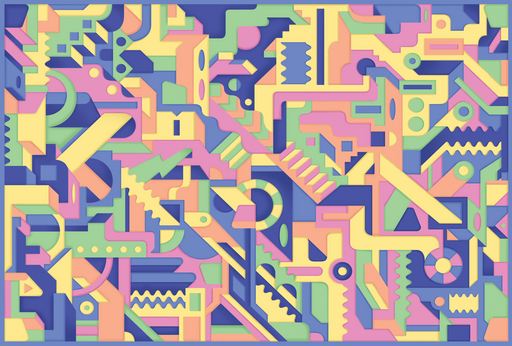 Want a guide to the best of the Scottish cultural scene in your inbox every week? Sign up to our mailing list!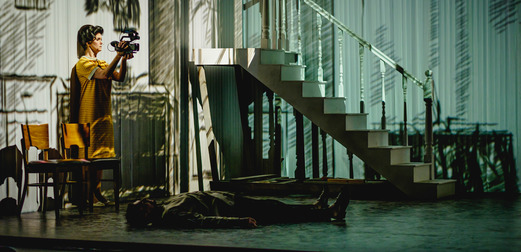 Night of the Living Dead
Dundee Rep, Dundee. 13-14 Mar, 7:30pm + Sat matinee
In a feat of theatrical and cinematic wizardry, seven performers attempt to recreate - in real time - the iconic cult zombie horror Night of the Living Dead before your very eyes. This is stagecraft at its weirdest and finest, bring this classic film eerily back to life. Image: Edward Waring.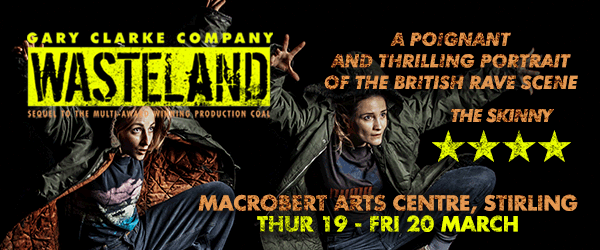 ADVERTISEMENT | WASTELAND
Macrobert Arts Centre, Stirling, 19-20 Mar, 7:30pm
Gary Clarke Company returns to Stirling with WASTELAND, Clarke's dance theatre sequel to COAL, at Macrobert Arts Centre on Thu 19 & Fri 20 March. As industrial Britain fell, a new sub-culture emerged. Follow the next generation head first into a gritty story of loss, hope, tragedy and survival based in the 90s illegal rave scene. Book now.
★★★★ The Skinny ★★★★★ Herald on Sunday ★★★★ The Herald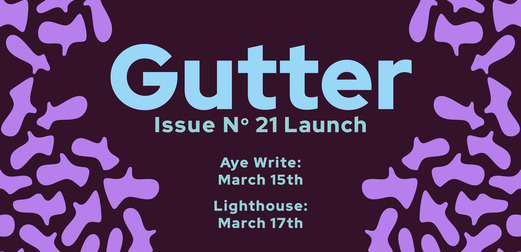 Launch: Gutter Magazine No. 21
Lighthouse Books, Edinburgh. 17 Mar, 7:30pm
Head to the launch of the 21st issue of Gutter Magazine, a Scottish publication and one of the country's most prolific literary journals. The first BAME special issue, the launch will have readings by the issue's guest editors, lauded Edinburgh-based poets Alycia Primohamed and Jay G Ying, Image: Gutter.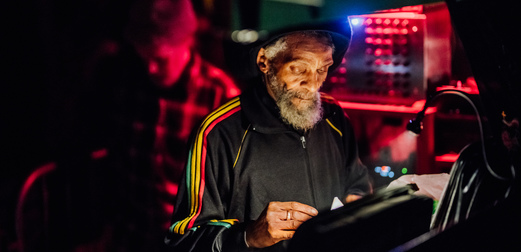 Wee Dub Festival
Various venues, Edinburgh. 13-15 Mar, times vary
The UK's only metropolitan reggae festival, Wee Dub Festival is a welcome dose of energy and movement amidst Scotland's grey March. Highlights include incredible DJ Ayito and an evening session at Bongo Club courtesy of Channel One Soundsystem. Image: Stevie Powers/Recompense.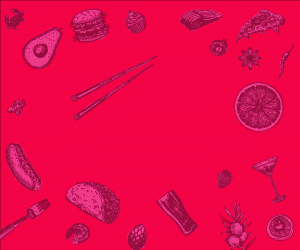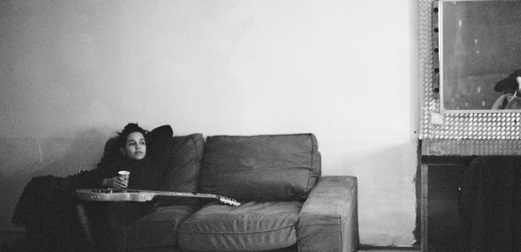 Eliza Shaddad
The Hug and Pint, Glasgow. 12 Mar, 7:30pm
Part exuberantly pop-y, part hauntingly intimate, Eliza Shaddad is one of the UK's most promising singer-songwriters. Blending beautifully introspective lyrics with dark, edgy melodies, Shaddad's music demands attention and connection - perfect for The Hug and Pint's snug basement. Image: Flore Diamant.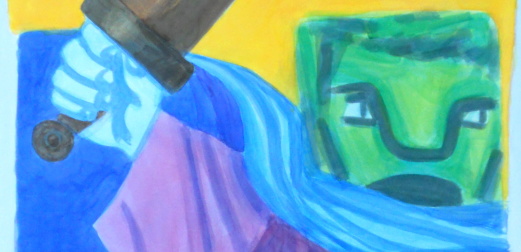 That's A Wrap (Almost)
Generator Projects, Dundee. 12-15 Mar
Generator Projects' first members takeover features a roster of cutting edge artists close to the end of their art degrees. That's A Wrap (Almost) is the perfect chance to preview some of the freshest, most innovative art coming out of Dundee. Image: Iain Hunter.
Read more news from across the Scottish cultural scene at theskinny.co.uk/news
Find out how you could win some lovely prizes at theskinny.co.uk/competitions