What's On Scotland 11-18 Oct: Edinburgh Cocktail Week
Edinburgh Cocktail Week makes a comeback, this year for a whole week rather than just a weekend. Plus, Maribou State, Scotland Loves Anime, Rachel Maclean's Make Me Up, Dane Baptiste, Festival of Politics and more...
Like cocktails? Like bar hopping? Like discounts? Of course you do, so get yourself limbered up for a week's worth of cheap bevvy at Edinburgh Cocktail Week, and take some tips from our survival guide on how to manage your drinking schedule.
Not content with serving up exclusive, discounted cocktails in some of the city's best bars, the event's organisers have introduced some new elements to the celebration of all things mixology this year. A cocktail village will be erected in Festival Square and there will be a Secret Masterclass Hub & Bar on Queen Street, where a programme of events, parties and interactive masterclasses will take place.
A few stand-outs we've spotted on this year's menu include the Storm the Orchard at Badger and Co (fig and apple infused Caorunn gin, Espirit de Figues, Aperol and Manzilla Sherry, topped with prosecco) and the Last Request at Foundry 39 (Four Roses bourbon, blood orange juice, fresh lime, sugar syrup, basil leaves and Fee Brothers orange bitters) – yum.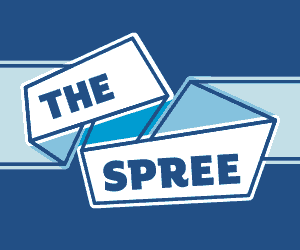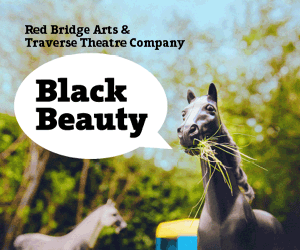 ---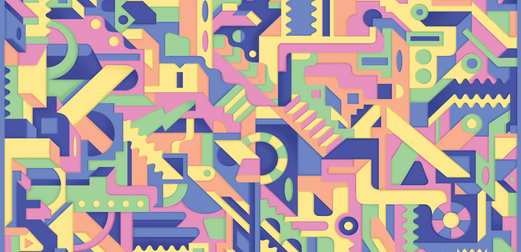 Want a guide to the best of the Scottish cultural scene in your inbox every week? Sign up to our mailing list! 
---
Maribou State
QMU, Glasgow. 13 Oct, 7pm
Chris Davids and Liam Ivory took the plunge and made the move to the big smoke before beginning work on their second album as Maribou State, Kingdoms of Colour. The electronic duo took inspiration from the two years they spent touring around the world, travelling as far as India and Morocco, and filtered these influences throughout the album – clever, huh? Image: Alexandra Waespi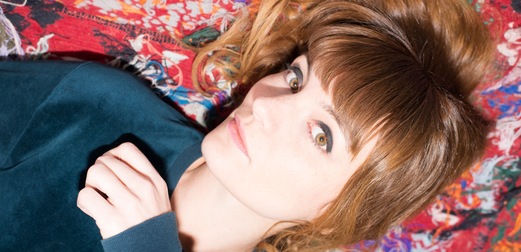 Halo Maud
Broadcast, Glasgow. 15 Oct, 7pm
French singer-songwriter and multi-instrumentalist, Halo Maud previously played with friends Melody's Echo Chamber and Moodoïd before breaking free and releasing her glorious debut solo album Je Suis Une Île in May this year. Francophile with a penchant for ethereal, proggy, psychedelic dream-pop? You should definitely go to this show. Très bon. Image: Lola Pertsowsky
---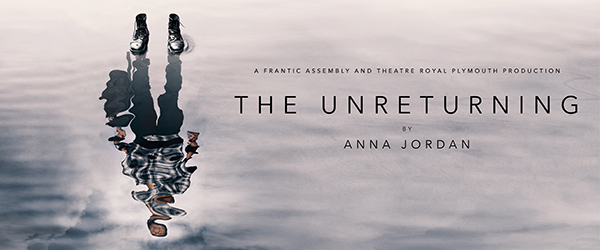 ADVERTISEMENT | The Unreturning
Traverse Theatre, Edinburgh, 24-27 Oct, 7.30pm
A compelling new play featuring Frantic Assembly's celebrated physicality, The Unreturning explores the profound effect that war has on young lives, and asks – what does coming home really mean? What is home? And when experience has shattered you into a million pieces, will home help to put you together again, or treat you as an ugly truth it does not want to confront?
---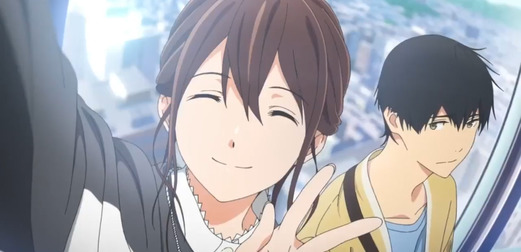 Scotland Loves Anime
Various venues across Scotland. 15-21 Oct, times vary
Annual anime fest, Scotland Loves Anime returns this month, taking place in both Edinburgh and Glasgow. The festival will set up shop in Glasgow Film Theatre from 12-14 October and Edinburgh's Filmhouse from 15-21 October, where you can catch screenings of films including Mirai and the delightfully-titled I Want to Eat Your Pancreas.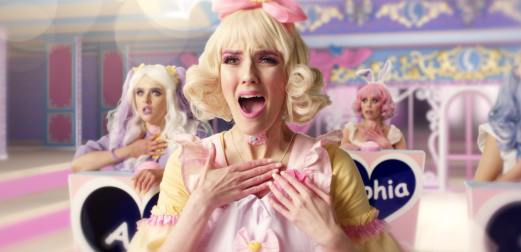 Rachel Maclean: Make Me Up
Filmhouse, Edinburgh. 16 Oct, 5.55pm
Rachel Maclean is one of the most exciting young artists working in the UK right now, and her latest work looks set to push her to even greater heights. Taking the visual shape of a Barbie video game, Make Me Up tackles the unrealistic beauty ideals and pressures on women today in Maclean's signature darkly comic, satirical style. Maclean will also be at hand for a Q&A following the screening.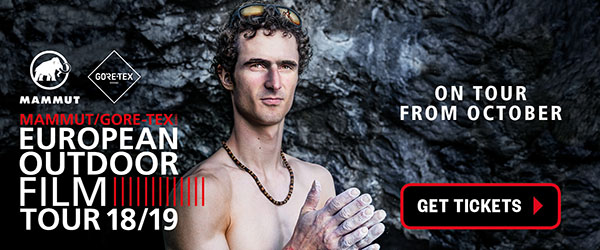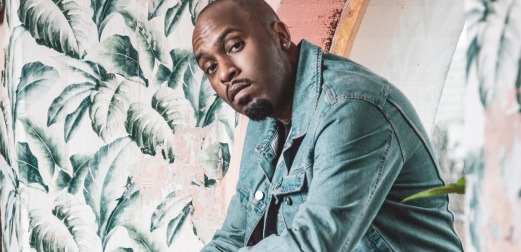 Dane Baptiste: G.O.D. (Gold. Oil. Drugs)
Òran Mór, Glasgow. 11 Oct, 7pm
After taking a break from the Edinburgh Fringe this year, Dane Baptiste is reprising his 2017 Fringe show G.O.D. (Gold. Oil. Drugs) and taking it out for another spin, embarking on a tour of the UK and Ireland, with a stop in Glasgow tonight. Baptiste will dissect the three topics in the show's title and explore their impact on our world and society. Image: Yoshitaka Kono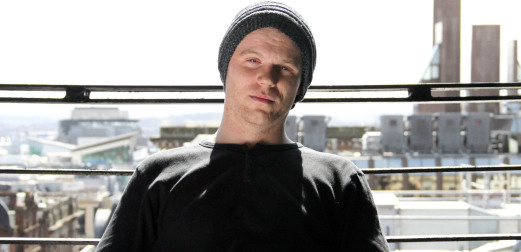 Festival of Politics: In Conversation with Darren McGarvey aka Loki
The Scottish Parliament, Edinburgh. 12 Oct, 8pm
Politicians, historians, writers and more will be invited to discuss topics ranging from Suffrage and the #MeToo movement to the impact and repercussions of Brexit at this year's Festival of Politics. Tomorrow, Orwell Prize-winning writer, rapper and activist Darren McGarvey, AKA Loki, will discuss the "industry of deprivation" in conversation with the Presiding Officer. Image: Vito Andreoni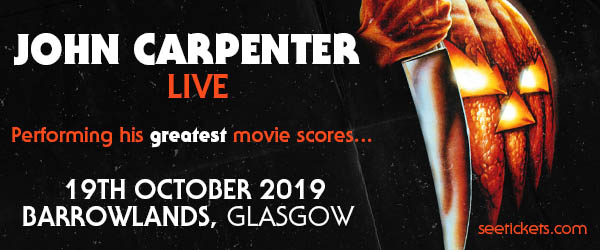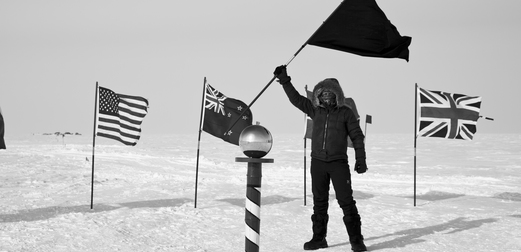 A Performative Deconstruction of Black Flag by Nine Yamamoto-Masson
DCA, Dundee. 11 Oct, 6pm
In Black Flag, Spanish artist Santiago Sierra exhibits one of his most ambitious undertakings to date in an immersive photographic and sound installation, documenting the artist's journey to the two most extreme points on Earth, the North and South poles. Tonight, French-Japanese artist Nine Yamamoto-Masson offers a live deconstruction of some of the ideas raised by the exhibition. Image: Santiago Sierra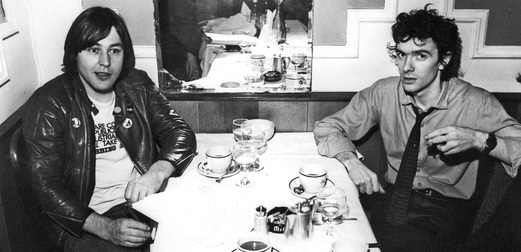 Celebrating Thomas Leer & Robert Rental – Live Electronic Night
The Beacon Arts Centre, Paisley. 12 Oct, 8pm
Coinciding with the exhibition From the Port to the Bridge, running at The Beacon Arts Centre until 28 October, its subjects – Scottish DIY post-punk pioneer Robert Rental and his long-time friend and collaborator Thomas Leer – will continue to be celebrated in a live electronic music night. The night will feature music from Optimo's JD Twitch, Security, hausfrau and DJ Loraine Williams. Image: Chris Carter
---
Read more news from across the Scottish cultural scene at theskinny.co.uk/news
Find out how you could win some lovely prizes at theskinny.co.uk/competitions
---