What's On Scotland 11-18 Jan: Blueprint short film & more
The glitz and glam of the Oscars and Golden Globes may feel like a million miles away but Scottish short film connoisseurs Blueprint bring the spirit of Oscar season a little closer to home this week. Plus, BooHooHoo, Hedda Gabler, Ahir Shah and more...
Short film night Blueprint makes a return to Glasgow Film Theatre with Blueprint 08, its quarterly dose of films giving a snapshot of the creativity currently at work in Scotland's vibrant independent film scene.
The eight film programme ranges from Cam Cazan's one minute-long Monday, described as "a micro short spoken word/filmed poetry comedy of imagined love and thwarted courting…in a bicycle shop," to Nadira Murray and Pavel Shepan's 15-minute short Locked In, focusing on Samira and Nazim, a married couple arrested and fast tracked for expulsion from the UK.
Skinny favourite Bryan M Ferguson will also be showing his latest work BLOCKHEAD, centring on a man with a strange obsession with hotel ice machines; if Ferguson's previous films are anything to go by, be prepared for a formally dazzling mindfuck.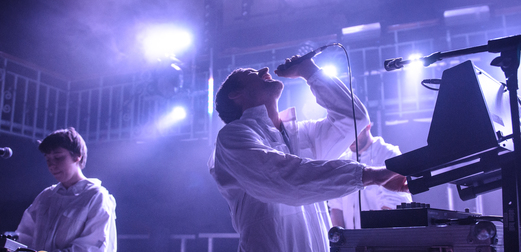 Wolfgang Flür (ex-Kraftwerk)
La Belle Angele, Edinburgh. 12 Jan, 7pm
Former Kraftwerk drummer (and sometime Kraftwerk reviewer) Wolfgang Flür presents his new solo material, which features video and rare image projections from his Kraftwerk past to his more present work. Support comes from synth-heavy dance-pop outfit Future Get Down (pictured). Image: Ian Schofield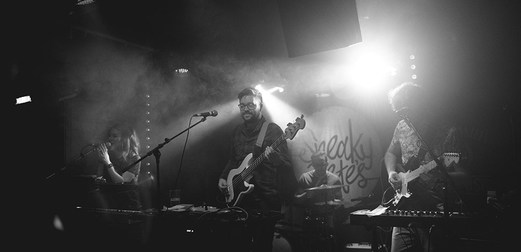 BooHooHoo
King Tut's Wah Wah Hut, Glasgow. 12 Jan, 8.30pm
BooHooHoo bring their bouncy electro-pop to Tut's as part of King Tut's New Year's Revolution, with support from The Little Kicks, Noah Noah and Oh Jay. EmuBands will provide tunes for the night in between bands, while afters will be sorted by Paisley art-pop four-piece The Vegan Leather. Image: Sarah Donley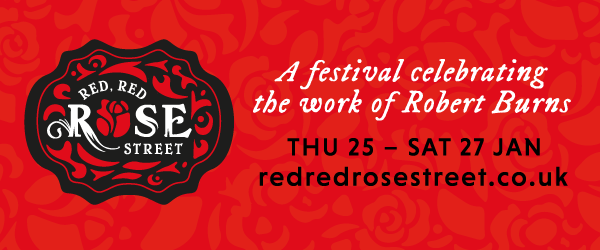 ---
Sign up to our Zap! newsletter to get our top ten events guide in your inbox every week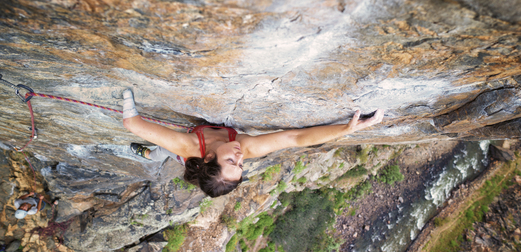 Banff Mountain Film Festival
Festival Theatre, Edinburgh. 13 Jan, 7.30pm
Adrenaline junkies assemble because the Banff Mountain Film Festival returns with more shows and more venues than ever before. The programme will be split into two screenings – the Blue programme and the Red programme. Just one of the many films on show is Stumped (pictured) in which Maureen Beck, who was born missing her lower left arm, completes a month-long quest to do a 5.12 climb in Boulder Canyon.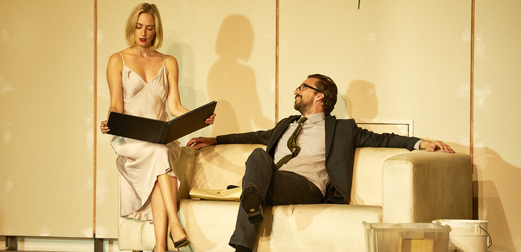 Hedda Gabler
Theatre Royal, Glasgow. 15 Jan, 7.30pm
Lizzy Watts takes on the role of complex heroine Hedda Gabler in the National Theatre's acclaimed new production of Henrik Ibsen's play. Following a sold-out run in London, the production – adapted by Olivier Award-winning playwright Patrick Marber and directed by Olivier and Tony Award-winner Ivo van Hove – is heading out on the road, stopping in Glasgow from 15-20 January.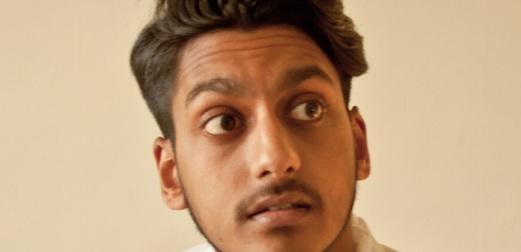 Ahir Shah: Control
The Stand Comedy Club, Edinburgh. 16 Jan, 7.30pm
During the Fringe, Ahir Shah's show Control enjoyed a packed-out run and rave reviews. We awarded it four stars, describing it as "an engrossing hour from one of the best young political comedians out there today." If you missed it then, head to The Stand on Tuesday, where he'll be performing it again, and it promises to include discussion of freedom, fascism, history, hope, resistance, and milk.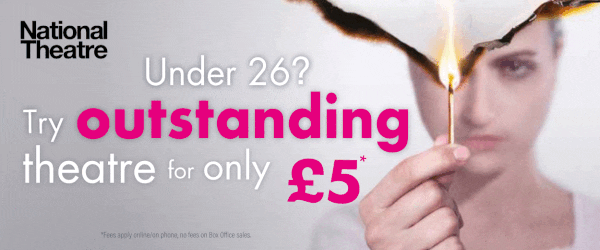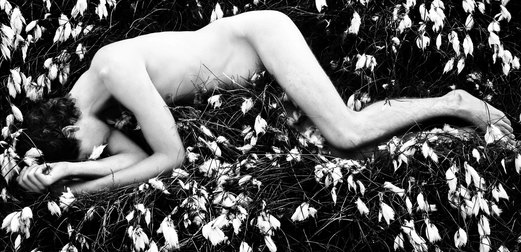 Sensi presents: Visionary Experiences
The Caves, Edinburgh. 17 Jan, 9pm
Forget what you know about a typical club night, because Sensi flips that idea completely on its head, fusing art, film and banging tunes. It attempts to break down the elitist barriers of art exhibitions and hopes to show that art, like music, can be enjoyed in a casual and fun environment. Image: Lover of the Cotton Buds, 2017 by William Waterworth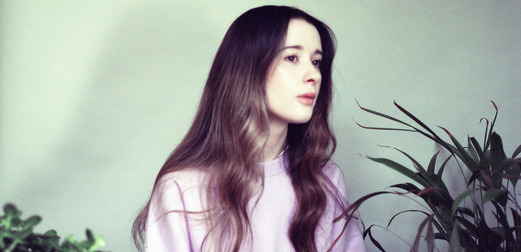 The Great Glasgow Fashion Fest
The Art School, Glasgow. 12 Jan, 11pm
Also billed as Sailormoonageofaquariusitalodiscomundial: The Great Glasgow Fashion Fest (yeah, you read that right), this lengthily-titled club night is a fundraiser for the Third Year GSA Fashion & Textiles annual fashion show. Possession Records co-founder Andy Brown and Subcity radio show host Sofay (pictured) are just two of the nine DJs playing on the night, so prepare for a big one.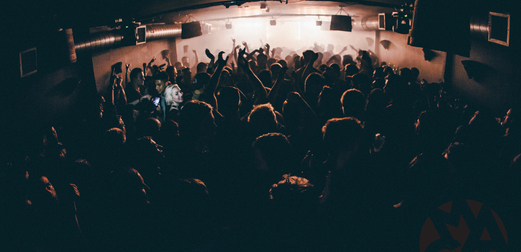 Overground – Free Rave 004
The Mash House, Edinburgh. 12 Jan, 10.30pm
Overground continue their free rave series, and unlike your standard rave this one won't get shut down by the police after a couple of hours (we hope). All you've got to do to get into the party for free is simply click 'going' on the Facebook event, post a link to your fave tune on the event wall and tag the pals you'd like added to the guestlist. Free raving is the best kind of raving, so we hear. 
---
Read more news from across the Scottish cultural scene at theskinny.co.uk/news
Find out how you could win some lovely prizes at theskinny.co.uk/competitions
---