What's On Scotland 10-24 Sep: Take One Action Film Festival & more
Take One Action return to big and small screens this week with the 2021 edition of their film festival dedicated to cinema advocating for social change. Elsewhere, indie-pop darling dodie comes to Glasgow, and Dundee Rep reopens.
That the world is a complete garbage fire probably isn't news to any of us at this point, but for the folks at Take One Action Film Festival, despair is never the answer. Scotland's film festival dedicated to the power of activism and social change, this year's edition is as inspiring and powerful as ever, running both online and in Glasgow and Edinburgh from 22-26 September.
Films covering the biggest issues of our time fill out the programme. Sundance darling Writing with Fire gives a staggering look at India's only news agency run by Dalit women, while opening film Living Proof: A Climate Story is an extraordinarily sobering documentary exploring Scotland's relationship to the climate crisis.
As well as a dazzling programme of film features, there are more practical ways to get engaged. Attend one of their talks - Fighting the Border Industrial Complex looks particularly unmissable - or attend a banner-making or poetry solidarity workshop. Tickets are available on a sliding scale and whole festival passes start from £20.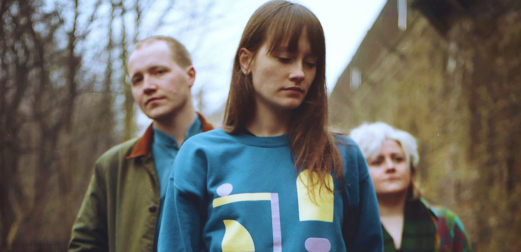 Hidden Door
Granton Gasworks, Edinburgh. 15-19 Sep
Seeing out the last few days of summer in style, Hidden Door is back with five days of music, art, theatre, dance and poetry in the shadow of the iconic Granton Gasholder. Highlights from the programme include shows by 2020 SAY Award-nominees Cloth and local punk outfit Bikini Body, and experimental blend of film and puppetry in acclaimed theatre piece FERAL. Image: Catherine Mackenzie.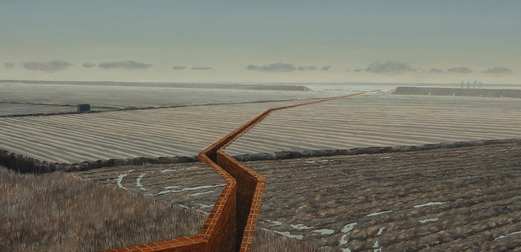 Anna Geerdes: Borderline
Compass Gallery, Glasgow. 18 Sep-9 Oct
Visual artist Anna Geerdes' third solo exhibition is a timely look at the idea of borders. Taking an unflinchingly political look at the social history of the border space, Geerdes' intricately detailed, surrealist-like paintings examine how borders can render worlds both familiar and alien, and the power contained in transgressing and crossing their fixed boundaries. Image: Anna Geerdes.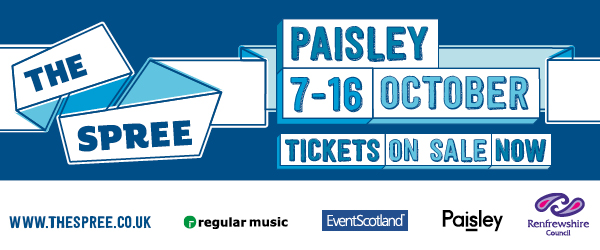 ADVERTISEMENT | The Spree
Paisley. 7-16 Oct
Paisley's popular music and comedy festival, The Spree, returns this October. Promoters Regular Music have pulled together a brilliant line-up featuring The Twilight Sad, Nadine Shah, Arab Strap, The Bluebells, Michael Rother, Kathryn Joseph, Retro Video Club, Nick Lowe and Janey Godley. Gigs will take place in the fabulous Spiegeltent in Paisley town centre. Tickets are on sale now at www.thespree.co.uk.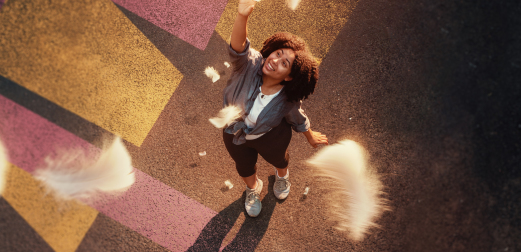 Wings Around Dundee
Dundee Rep, Dundee. 7-25 Sep
After 18 months, Dundee Rep are reopening their doors with the premiere of Wings Around Dundee, a wickedly funny new play by two-time Fringe First Award-winner John McCann that takes an imaginative, politically astute look at an uncanny Dundee frozen in time. Image: Dundee Rep.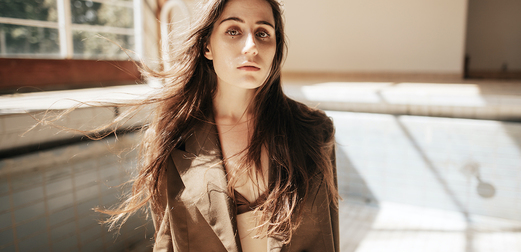 dodie
O2 Academy Glasgow, Glasgow. 20 Sep, 7pm
Having started her music career on YouTube, dodie has fast become one of the UK's most exciting indie-pop rising stars, crafting songs that are resoundingly intimate and refreshingly witty. Her live shows are always a joyous experience, with this tour featuring songs from her very first album. Image: Parri Thomas.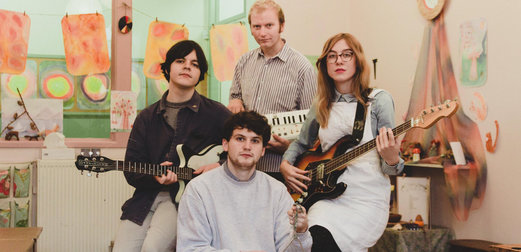 Mr Ben and the Bens
Sneaky Pete's, Edinburgh. 18 Sep, 7pm
Top of this month's offerings at beloved Sneaky Pete's are Lancaster indie pop outfit Mr Ben and the Bens: gorgeous, lo-fi pop vibes reminiscent of Belle and Sebastian and Beach House make the perfect backdrop to the last few days of summer. Image: courtesy of band and Sneaky Pete's.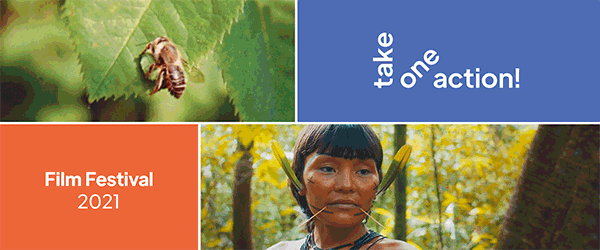 ADVERTISEMENT | Take One Action Film Festival
Various venues, Edinburgh + Glasgow. 22-26 Sep
Celebrate world-changing cinema with Take One Action Film Festival, taking place 22-26 September in Edinburgh, Glasgow and online!
From standing up for indigenous rights to challenging border imperialism; from fighting greenwashing to demonstrating solidarity with Palestine, connect with stories at the heart of positive social change and dive into five days of inspiring films, conversations and workshops.
Explore the full line-up: takeoneaction.org.uk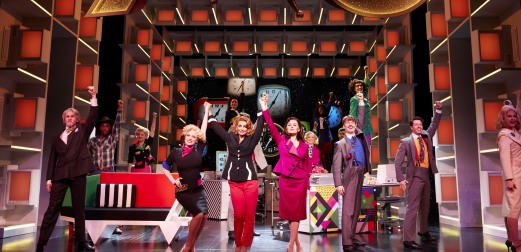 9 to 5: The Musical
Edinburgh Playhouse, Edinburgh. 14-18 Sep
Based on the cult classic 1980 film of the same name, in which Jane Fonda, Lily Tomlin and Dolly Parton scheme to take down their misogynistic boss with wicked aplomb, this addictive musical is a joyous spectacle, featuring songs by the country queen herself. Image: Simon Turtle.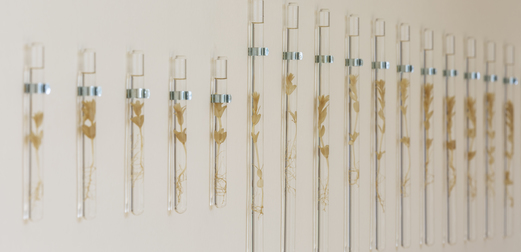 In Relation to Linum
Royal Botanic Garden, Edinburgh. Until 3 Oct
Turner Prize-nominated artist Christine Borland examines ideas of ecological heritage through this living exhibition that features print, watercolour sculpture and digital media, as well as flax seeds grown collaboratively with Borland across the UK during the pandemic. Image: Keith Hunter.