What's On Scotland 1-8 Apr: IberoDocs & more
IberDocs, Scotland's festival dedicated to Ibero-American documentaries, heads to Edinburgh and Glasgow, as well as online. Elsewhere, Bakar plays St Luke's and new theatre celebration Wonder Festival arrives at the Lyceum.
The best film festivals introduce you to cinema you might otherwise never see, and that's just what Iberodocs - Scotland's festival dedicated to Ibero-American documentaries - does. Taking place from 6-10 April with in-person screenings in both Edinburgh and Glasgow before moving online for the 11-17 April (available all across the UK!), this year's programme revolves around themes of territory, belonging and migration and the ability of cinema to move across borders.
Kicking off the programme is the Scottish premiere of the Gaudí award-winning The Odd-Job Men, a comedy which follows a young Moroccan plumber navigating an eccentric line-up of clientele. Also on is Seville-based filmmaker Rocío Huertas' La Alameda 2018, screening at both Banshee Labyrinth in Edinburgh and Glasgow's CCA, with Huertas hosting a free immersive animation workshop in Edinburgh ahead of their screening.
Tickets can be bought through the website: browse the full programme here.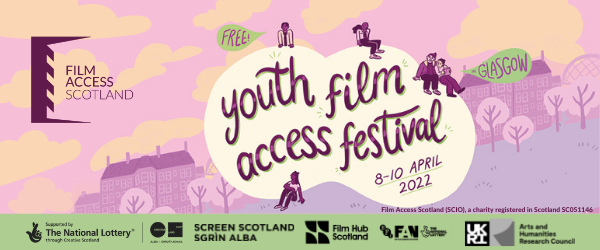 ADVERTISEMENT | Youth Film Access Scotland
Grovepark Hall, Glasgow, 8-10 Apr
Film Access Scotland's Youth Film Access Festival 2022 takes place at Grovepark Hall (Community Central Hall) in Glasgow, Friday 8th to Sunday 10th April.
Our three-day Festival is packed with workshops, panels and screenings, celebrating young filmmakers, exploring routes into the industry, showcasing Film Access work, and providing opportunities to network with peers and industry professionals. With captioned film screenings, workshops, panels and filmmaker Q&As, this Festival is for all emerging filmmakers and film enthusiasts!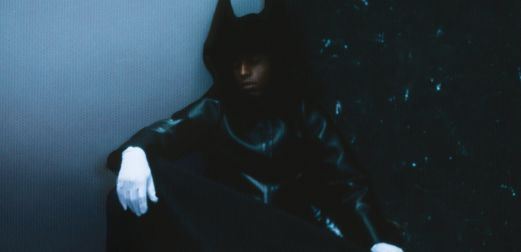 Bakar
St Luke's, Glasgow. 7 Apr, 7pm
An intoxicating blend of punk, indie, and rap, Camden-born Bakar's music has been compared to the likes of Bloc Party and is a breath of fresh, incisive air in the UK's often maddeningly uniform indie scene. Having been releasing music for five years, this year marks the release of his remarkable, genre-defying debut album. Image: Bakar.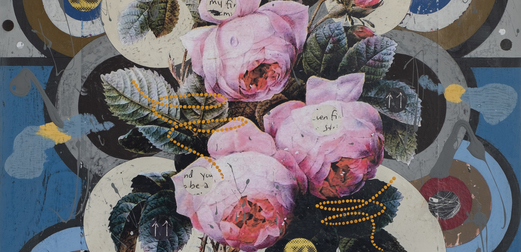 Colin Brown: Primavera
The Scottish Gallery, Edinburgh. Until 30 Apr
Paying homage to 18th-century Belgian painter Pierre-Joseph Redouté, this hauntingly beautiful series of collages by Scottish mixed media artist Colin Brown reimagines floral painting in new, contemporary ways, crafting striking still lifes that are situated in the chaos of the universe. Image: Colin Brown.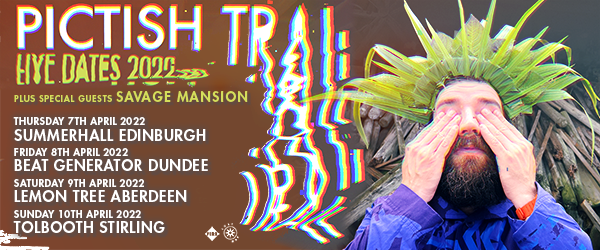 ADVERTISEMENT | Pictish Trail
Various venues, 7-10 Apr
One of the best live acts in the country, Pictish Trail visit Edinburgh Summerhall, Dundee Fat Sams, Aberdeen Lemon Tree and Stirling Tolbooth from April 7-10.
These long-awaited performances will see Pictish Trail perform songs from last month's release Island Family, as well as from the critically acclaimed 2020 album Thumb World.
'The psychedelic sound of the Inner Hebrides… absolutely love it' – BBC 6 Radio (Lauren Laverne)
On Island Family: 'Endlessly Inventive' Four Stars – Uncut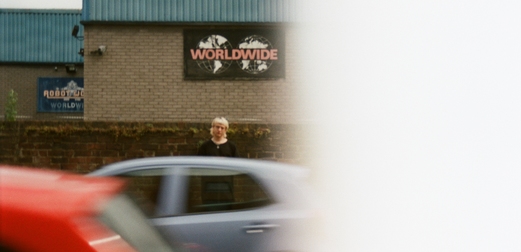 Club Sylkie: Diessa
Stereo, Glasgow. 1 Apr, 11pm
Club Sylkie, Scotland's bass-y club night for queer people and their pals, heads to Stereo for their first ever Glasgow party, featuring Diessa, one of the UK's most exciting DJs and producers, as well as an immersive audio visual installation from filmmaker Cal McCormack. Image: Stereo.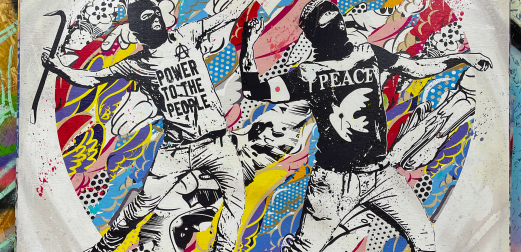 PREFAB77: A Slice of Life
SWG3, Glasgow. until 22 Apr
A punchy, allegorical series of work by acclaimed Newcastle-based artist PREFAB77 - aka Peter Manning - these are portraits unlike any you've seen before: vivid, textural mix of acrylic, spray paint and varnish, and deliciously anti-establishment. Image: PREFAB77/SWG3.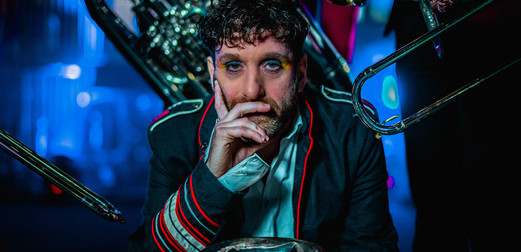 Wonder Festival
Royal Lyceum Theatre, Edinburgh. Until 9 Apr
A dynamic new theatre festival dedicated to works-in-progress, Wonder Festival is an eye-opening and invigorating glimpse at the creativity and vitality behind theatre-making. Highlights include Keli from LAU folk artist Martin Green, and an upcoming adaptation of Ali Smith's How To Be Both. Image: Sandy Butler.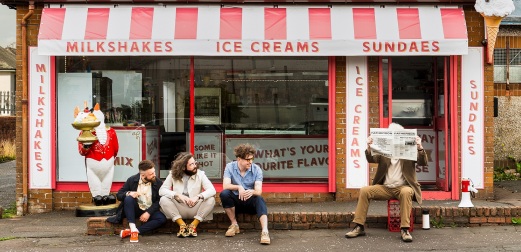 Fatherson
The Mash House, Edinburgh. 2 Apr, 7pm
Alt rockers hailing from Kilmarnock, Fatherson have long been crucial members of the Scottish indie scene, having toured with the likes of Frightened Rabbit and Twin Atlantic. Now on their fourth album (released today!), their live shows always pack a punch. Image: Fatherson / Easy Life.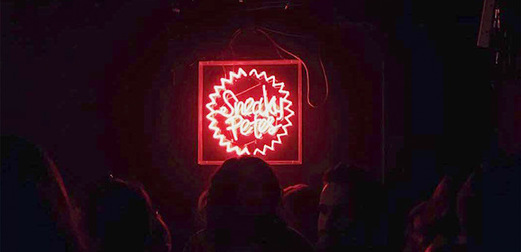 EHFM Presents: Radio Buena Vida
Sneaky Pete's, Edinburgh. 2 Apr, 11pm
It's a community radio station double bill at Sneaky's this weekend! EHFM Residents welcome Radio Buena Vida from the West Coast to the stage and the booth, spinning an eclectic mix of dance-y tunes for seeing Saturday night out in style.