Creative Edinburgh Awards 2020: Nominations open
The annual celebration of Edinburgh's creative scene returns, with nominations now open
Like many of our colleagues and friends in Scotland's creative community, The Skinny have been hit hard by the coronavirus pandemic. We're asking for your support to help bring back the magazine after lockdown. Donate to our crowdfunder here – any support you can offer is hugely appreciated!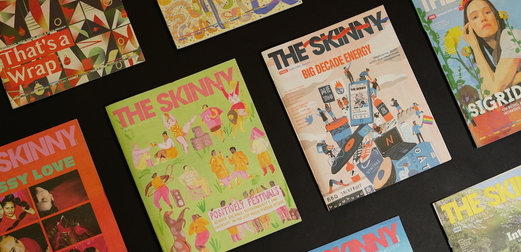 ---
Oh what a year it's been, they said, weeping into their reusable festival pint glass from 2019. But while 2020 has generally been a not-great one, there's still plenty to celebrate, and that's where Creative Edinburgh's annual awards come in.
The Creative Edinburgh Awards celebrate the interesting, exciting and innovative work going on across the creative industries, in ten categories taking in everything from student work and leadership to commercial projects and startups. Nominations are now open for 2020 – it's free to enter, you can nominate an individual, group or project, and anyone can be put forward for an award. Enter your nominations, and get the full details on each of the award categories, here.
The only real boundaries are as follows: the projects or work being entered must have taken place between 1 Sep 2019 and 31 Aug 2020; the nominees must be based in Edinburgh or have an impact on Edinburgh's creative industries; your nomination must be submitted by the closing date of Wed 9 Sep at midday.
Last year's Creative Edinburgh Award-winners include Jess Brough of the excellent Fringe of Colour project, video production company High Tide, and the Scottish BAME Writers Network – read the full list of 2019 winners and nominees here. The 2020 Creative Edinburgh Awards will be handed out on Thu 12 Nov.