Party with Casa BACARDÍ's Sound of Rum Crew at SWG3 this Thursday
Soak up all things grime, hip-hop, bass and UK funky, as Casa BACARDÍ's Sound of Rum Crew head to Glasgow's SWG3 this Thursday night
If you, too, spent your whole weekend bingeing the brand new season of Top Boy, and its soundtrack has left you yearning to discover more of the best UK urban music, then you'll want to get yourself down to SWG3 this Thursday night.
Casa BACARDÍ bring a supergroup of some of the UK's finest MCs and DJs specialising in all things grime, hip-hop, bass and UK funky to SWG3 this Thursday night for a night of live music and lots of delicious rum cocktails. The group known as the Sound of Rum Crew made their debut in London on Saturday 14 September at Boxpark Croydon, and will head to two more cities across the UK this month as part of their UK tour.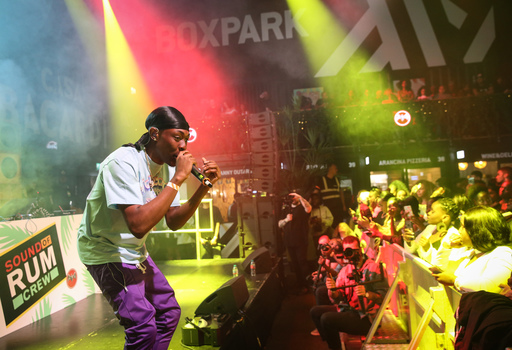 One Acen performs at Casa BACARDÍ at Boxpark in Croydon
The Crew make their next stop at Glasgow's SWG3 warehouse this Thursday night (19 September), and conclude their three-date tour at Leeds' Freedom Mills on Saturday 28 September, with partystarters Lord Of The Tings joining them for the final date. The show will be MC'ed by YouTube star Harry Pinero and will feature live sets from One Acen, Donae'o, P Money and Br3nya, as well as DJ sets from Rude Kid and Siobhan Bell.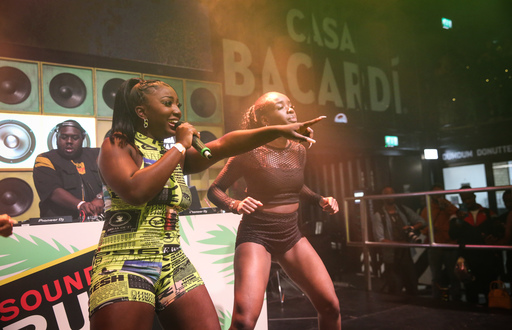 Br3nya performs at Casa BACARDÍ at Boxpark in Croydon
SWG3's warehouse space is sure to provide the perfect spot for Casa BACARDÍ to bring the Carnival vibes up to Scotland, and the venue's top-tier soundsystem will certainly accommodate the massive sounds you can expect to be played out too.
---
Casa BACARDÍ takes place at SWG3, Glasgow, 19 September; tickets here
Photos: Matt Alexander/PA Wire