Gut @ Tron Theatre, Glasgow
Frances Poet's first full-length play packs a visceral punch, taking on issues of trust, fear and creeping unease
"In my day, we trusted people," mutters the exasperated granny Morven (Lorraine McIntosh) in Frances Poet's first full-length play, Gut, directed by Zinnie Harris. "We knew there were some bad apples, but we thought most people were good." Her words do nothing to ease the unravelling mind of her daughter-in-law, Maddy (Kirsty Stuart), who becomes obsessed with the idea that her toddler son Joshua has been sexually abused by a stranger.
Although she fails to find definitive proof that something has happened to her son, the fear remains. She starts to see danger in the face of every stranger that she meets, from a fellow parent in the park, to a charity worker and a neighbour (all played with a perfect mix of menace and benign eccentricity by George Anton). Her worries cast aside by her husband Rory (Peter Collins), Maddy's world becomes increasingly hostile and frightening, where the only perceived hope lies in the total control of her son and their environment.  
And that environment, all clean lines and the muted colours of an average middle-class home, reveals the slow crumbling of Maddy's mind as piles and piles of colourful children's toys are strewn and splattered across Fred Meller's set. These physical manifestations act as not just reminders of parenthood, but the creeping sense of unease that Poet masterfully captures and peppers throughout the play.
Perhaps what makes Poet's script so unsettling is in its simple familiarity. To become a parent is to create and nurture a child in an unpredictable and sometimes unforgiving existence. The fear that we can't protect our children lies in the gut of every parent or guardian. But can we trust that gut instinct? Can we trust ourselves and those around us? Poet is wise to present no answers, only a brief glimpse into the mind of a woman broken by fear and guilt. At times frightening and sometimes a metaphorical punch to the proverbial gut, Poet's full-length debut is an enthralling new play that holds the audience in the palm of its hand long after the curtain has fallen.  
---
Tron Theatre, Glasgow, until 19 May, 7.45pm, £15-17
---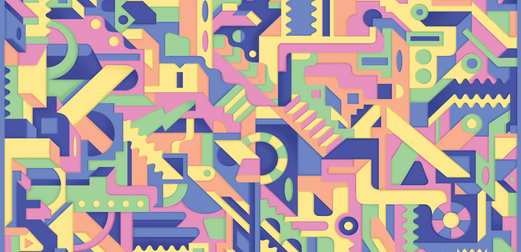 Want to receive the best of the Scottish cultural scene in your inbox every week? Sign up to our mailing list!
---