The Panto-Free Guide to Christmas Theatre
Love theatre, but hate panto? Think you can't go to the theatre this season? Ho-Ho-Ho-hold your horses, there's still a bunch of shows you can see this December – here's a quick round-up
Ah, pantomime. Out of every artform available to people around the world, this has to be the theatre lover's Marmite. For every ten people that love panto, you'll find at least three that prefer to keep away from it at all costs. If this sounds like you, or someone you know, then never fear – you can still enjoy theatre this season. You can avoid a run in with an angry panto dame (in the theatre, at least) although you might have to stomach a little festival cheer while you do so. 
The Least Christmassy Venue
Over the years, the Traverse Theatre in Edinburgh has developed a reputation not just as Scotland's new writing theatre, but also as the theatre that doesn't put on a panto, or even a show that's vaguely Christmas-related. Instead the Trav opts for shows that explore such diverse topics as philosophy, sexuality, the afterlife, as well as non-Christmassy children's shows. This year, the Traverse is chock full of new and exciting productions, all written by Scottish writers which either aren't very festive, or simply fail to mention the season completely. How refreshing.
The Traverse's flagship "festive" production is Mouthpiece by Kieran Hurley, which runs from 5 to 22 December and also marks the final production directed by the theatre's Outgoing Artistic Director, Orla O'Loughlin. Mouthpiece follows two young people, writer Libby (Neve McIntosh) and Declan (Lorn MacDonald), a talented young artist from Pilton. The play is a deeply personal look at the different Edinburghs which often exist in ignorance of one another, and examines whether it's possible to tell someone else's story without exploiting them along the way. The play will run alongside a community project titled 'EH…', tying in with the themes of Mouthpiece. It's a project that brings together young people's responses to 'their Edinburgh', in both photographic and written word format, which will be exhibited in the Traverse Café Bar from early December.
Gary McNair's McGonagall's Chronicles (Which Will Be Remembered for a Very Long Time) originally premiered as part of A Play, A Pie and A Pint earlier this year at Òran Mor and it heads to the Traverse this month from 5 to 15 December. A hit with audiences during its original run, this theatrical biography concerns the eponymous 19th century Dundonian poet, William Topaz McGonagall, who is believed to be one of the worst UK poets ever to set pen to paper. Featuring a score by Frightened Rabbit guitarist Simon Liddell, the play also boasts a free glass of mulled wine and a mince pie for every member of the audience (should they wish to partake, that is).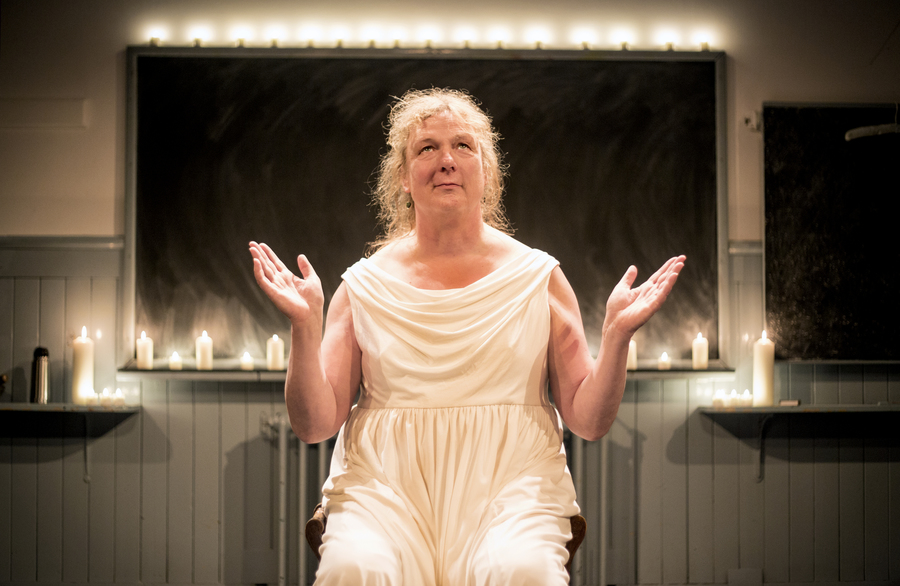 Perhaps the jewel in the Traverse's festival coverage is Jo Clifford's infamous play, The Gospel According to Jesus, Queen of Heaven, which runs from 13 to 16 December, and then 19 to 22 December. In the play, Jesus returns to Earth as not just a trans woman, but a trans woman with a lot to say to a surprised and unnerved world. Recently returning to Scotland from a tour of South America, which saw the play at the centre of several outraged headlines and raised issues of freedom of speech and human rights, the Portuguese translation of the play is now deemed too dangerous to perform following the election of the far-right Brazilian president Jair Bolsonaro in October.
The performance on Sunday 16 December will offer the audience a special 'enhanced experience' with a post-show discussion with Jo Clifford and director Susan Worsfold, joined live by the company's Brazilian colleagues via video link. The event will also be streamed on social media and available to watch on YouTube afterwards.
A Different Ballet
The Mother, a new ballet adaptation of Hans Christian Andersen's The Story of the Mother, is set to come to The Pleasance at EICC for two nights only on 21 and 22 December. Starring ballet sensation Natalia Osipova, the show follows a young single mother, as she desperately tries to save her child. Will evil prevail or will motherhood succeed? Featuring a score by Frank Moon and Dave Price, this experimental piece combines narrative dance and drama to create a compelling piece about motherhood, with not a single panto dame in sight.
A Christmas Sing-Along (Or Two)
Get ready for a lot of singing, bitching and wig-snatching, because Doris, Dolly & the Dressing Room Divas… at Christmas! are taking over Gilded Balloon's Rose Theatre until 16 December.
This five-star Fringe hit is back by popular demand and features the stories and songs of Doris Day, Dolly Parton and many more. Directed by Morag Fullarton, and starring Gail Watson, Jenny Hulse, Joanne McGuinness and Hilary Brooks, this is a show about your favourite divas sprinkled with a touch of festive cheer.
Following the departure of the divas, the Rose Theatre will play host to another festive version of an EdFringe hit, with Sing Sistah Sing! The Christmas Celebration, the non-festive edition of which was well-received at this year's festival.
Conceived and written by Andrea Baker, the internationally-renowned mezzo-soprano, who was also the first African American Carmen to perform at the Sydney Opera House, the play celebrates the sound and breadth of the African American female voice. The show runs 20 to 23 and 27 to 30 December and will also feature former SNP Councillor, Richard Lewis, on piano.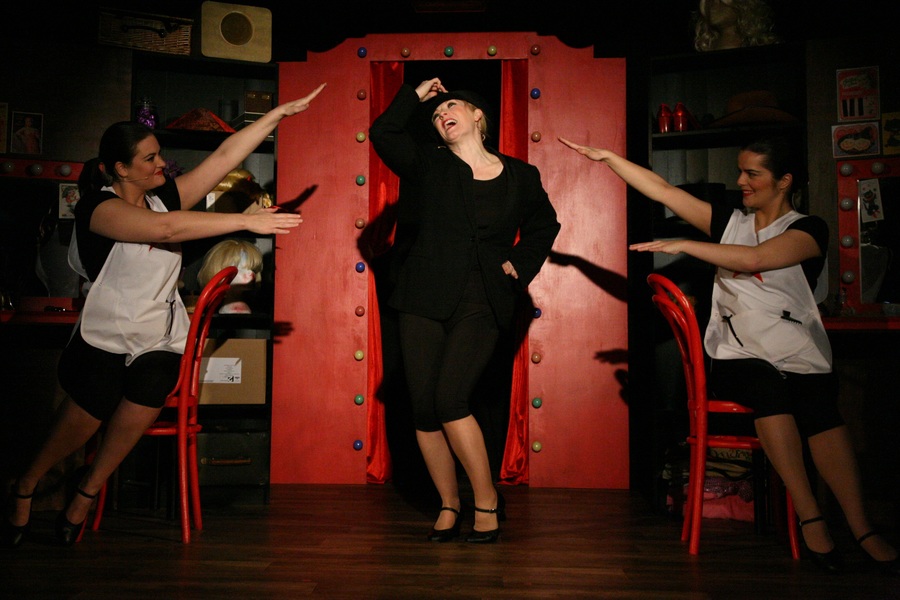 Non-Pantos For Kids
While it's true that pantos are usually aimed at children and their parents and/or guardians, if your child wants a Panto-free Christmas, here are a couple of options. Returning briefly (galloping, even?) to the Traverse, and fresh from a hugely successful run in New York City, Red Bridge Arts and the Traverse Theatre Company bring back their CATS Award-winning adaptation of Black Beauty for two nights on 29 and 30 November, before touring to Platform in Glasgow (18 to 23 Dec). Created by Andy Manley, Andy Cannon and Shona Reppe, this vibrant, fun and utterly spellbinding two-man show is an exceptional re-imagining of the classic tale for fans of the story in books, TV shows, films, or even those who are totally unfamiliar with it.
Another panto dame-free option can be found just across the road at the Royal Lyceum Theatre, who, as you might already know, prefer to stage Christmas shows as opposed to traditional pantomimes. This year's production is Wendy and Peter Pan, Ella Hickson's adaptation of JM Barrie's Peter Pan, which was originally performed at the Royal Shakespeare Company in 2013 and 2015.
Unlike previous versions, this celebrated adaptation put the fearless Wendy centre stage as she flies with Peter to a magical world of dastardly pirates, feisty fairies, raucous lost boys, and one very hungry crocodile. However, Peter Pan purists will be pleased to know that all the magic and wonder of JM Barrie's original is retained, as the audience join the Darling children flying above the rooftops, and follow the second star on the right and lose themselves in Neverland. Suitable for children aged five and over.