Game On: Abertay Digital Graduate Show 2015
We chat to curator of the Abertay Digital Graduate Show, Clare Brennan, about the show's role in helping to launch the next generation of digital artists, game designers, programmers, and sound designers
Running from 8-12 May, the Abertay Digital Graduate Show in Dundee offers the public an opportunity to experience the cream of its students' work – 'experience' being the operative word; expect computer games technology, art, and projections in abundance. You can find a teaser for some of the impressive talent here.
170 students will be showcasing their work – as part of this, they've been tasked with using technology to create some very personal responses to social challenges like dementia, or engaging young people with politics and social issues. One such example is the standout Forget-Me-Knot by Alexander Tarvet, a visually remarkable game that aims to raise awareness of Alzheimer's disease.
Elsewhere, Jess Hider's impressive looking Rose aims to advance current game animations in demonstrating situational awareness, whereby characters elicit a reaction to both the physicality and tone of their surroundings, which reflect both personality and mood.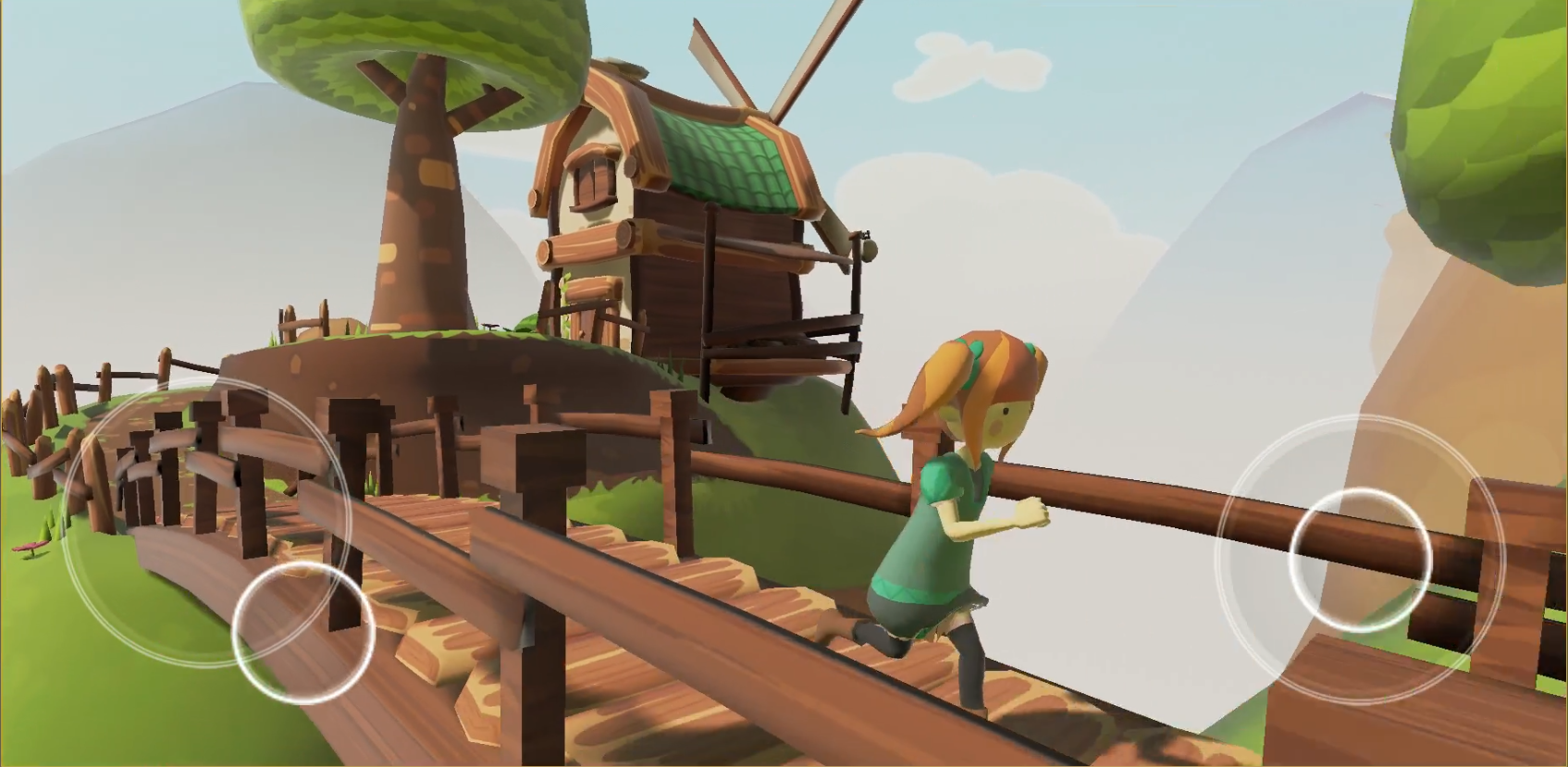 Interested to find out more about the show, and what kind of opportunities lie ahead for many of this year's talented students, The Skinny caught up with Clare Brennan, Lecturer and Curator of the Abertay Digital Graduate Show.
How important is the Abertay Digital Graduate Show for launching student careers?
It's a fantastic opportunity for students to launch their careers by showing their final, major university projects to potential employers, friends, family and members of the public. At Abertay we're focused on giving students real-life work experiences and feedback. It's crucial for developing artists and game developers to understand that they're creating work for an audience, and to have the chance to engage directly with that audience.
Do prospective employers attend the show to talent-spot?
The show involves the presentation of prizes by local and national games companies, as well as the creative and cultural organisations who visit us each year to spot the most promising graduates. We also involve the games industry and other cultural partners very closely in developing our courses and setting the creative briefs for student team projects. Each year we see students securing jobs and further creative development opportunities, as well as going on to create their own start-up businesses.
Any success stories?
Graduates have travelled all over the world, setting up and working in wonderful games companies. From the early days of games in Dundee, we had Dave Jones study here before he founded DMA Design and created Lemmings and Grand Theft Auto. More recently, our graduates have included the V&A's first Game Designer in Residence, Sophia George, and the founders of a huge range of indie games studios including Future Fossil Studios, Guerilla Tea, Hidden Armada, Space Budgie and Team Junkfish.
Do graduates tend to remain within Scotland's creative industry? Or, are opportunities more likely abroad?
We see more and more graduates keen to stay in Scotland. Dundee's a great city to live and work in – it's got a beautiful location, vibrant cultural and music scenes, and living costs are low. For graduates excited about setting up their own company there's fantastic co-working spaces like Fleet Collective, and supportive organisations like Creative Dundee that provide opportunities to get started on your own venture.
Is Abertay University becoming a destination to students from outside of the UK?
The Princeton Review recently listed Abertay as Europe's leading university for teaching game design, which is a huge recognition of the decades of work that have taken place at Abertay. Each year we see students joining us from across the world, but we also see that graduates travelling around the world have a qualification that studios recognise and respect. Many of our lecturers are very experienced game developers who have come from the industry, so Abertay staff have personal links to just about every major games company in the world.
---
More from The Skinny:
---
Open Fri 8 May, 4-8pm, Sat 9 & Sun 10 May, 12-4pm, Mon 11 May, 9am-12pm. Abertay Digital Graduate Show is part of the Ignite Dundee Festival, which runs from 8-31 May.
http://www.abertay.ac.uk/graduateshow