The Skinny's Student Heads Up 2022
Our run-down of the best things for students to eat, drink, and do in Glasgow, Edinburgh, and Dundee
Glasgow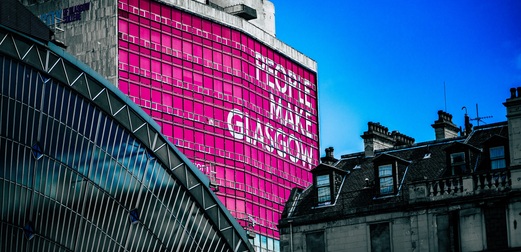 Bonjour
Tucked away on Saltmarket, Bonjour is just about the loveliest and coolest queer bar, currently home to our faves Mojxmma and Glasgow's much-loved goth/disco/Italo/postpunk club Danse Macabre. Worth a mention that it's profit-sharing and a workers' co-op – dreamy. @bonjourglasgow 37-45 Saltmarket
Berkeley Suite 
This basement club has a slightly pretentious feel but its techno and very chill smoking area are a joy. @the_berkeley_suite 237 North Street

Chips 
It's a post night-out must. 727 on Great Western Road for chunky ones, if that's your kind of thing. Alternatively, Kaspian on Sauchiehall Street do the best chips and cheese – melts just right.
The Craft Pottery 
For a student-friendly activity that doesn't have to involve getting pissed (although it is BYOB), painting pottery is up there with the best of them. Perhaps the cutest date location, also. @thecraftpottery Axiom Building, 48-54 Washington St
Tchai Ovna House of Tea
Again, on the non-drinking front, Tchai Ovna is open late and is suitably cool yet cosy. @tchaiovna 42 Otago Lane
Vintage and charity shops
For vintage shopping, Great Western Road has plenty – The Glasgow Vintage Co, West Vintage, DUDS, and, just off on Otago Street, Retro. But, if you're looking for the best charity shops, Dumbarton Road is where it's at, offering a great range of clothes and the most gorgeous trinkets.
Dundee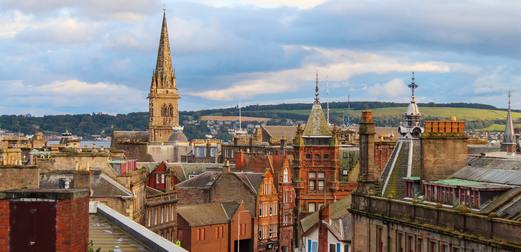 Art Bar 
Perhaps it's ideal simply because it sounds cool to say you're going to Art Bar? It's also very chilled and laid-back and regularly has DJs. 140 Perth Road
Dundee Unversity Students Association
Look, it's a pretty small city: Dundee University Students Association (DUSA) is where it's at student clubbing wise. 2022 Freshers Week highlights include a UV Foam Party (a too-often-forgotten-classic) and Cascada (of 'Evacuate the Dancefloor' fame). We're feeling very nostalgic and very jealous. @dusatheunion Airlie Place
Blend Coffee Lounge
This lot are just about the sweetest bunch around. Good coffee and very welcoming. Their Thursday study nights are ideal for students – unlimited coffee for £4. @blend_dundee 63 Reform St
Ninewells Community Garden 
Green space can be few and far between in whatever four-storey, 70s-built student accommodation you find yourself in. To volunteer or simply enjoy nature, this community garden is a great way to get a little peace of mind. ninewellsgarden.org.uk
Avertical World Climbing 
We don't make the rules: climbing is hot now. Student access for one month is £60 so very worth it while it's still edgy. @averticalworld 7-11 Blinshall St
Wooosh Gallery 
Based in the Miller's Wynd Carpark, Wooosh Gallery is one of those spaces that's really very cool to know. Their temporary installations speak to the limited opportunities for new artists and graduates in Dundee. With a tight knit community behind it, it's also a great way to meet some lovely arty folk. @woooshgallery
Edinburgh 
The Doghouse 
Grunge meets garish in this Clerk Street bar which, fittingly, welcomes plenty of dogs. Student discounts on drinks – £3.70 for a single is not too shabby, at all. @thedoghouseedinburgh 18-24 Clerk St
Miss World 
The all-woman DJ collective have a monthly residency at Sneaky Pete's (2 September, this time around) and it's not to be missed. Techno, pop, and a little disco – their nights are inclusive in all the best ways. @missworldedinburgh
Blunt Knife Co 
This shop and event space supports creative people of marginalised genders and is truly a community hub, especially for students. With a monthly bookclub (1 September this month, if you manage to catch it) and regularly programmed events, Blunt Knife Co is ideal to connect with people both within and outwith the uni bubble. @bluntknifeco 41 Thistle St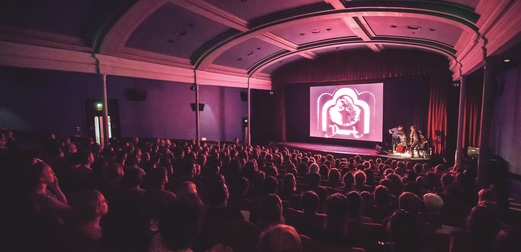 Filmhouse 
Specifically: each Tuesday, Student & Young Person Members get £2 tickets for Filmhouse's evening screening. Enough said. 88 Lothian Rd 
Snax Cafe
The ideal cafe for students – not too spenny, big breakfasts, and the best paninis. 118 Buccleuch St
FolkIt @ ilium
Over on Marchmont Crescent, ilium brings coffee, clothes, and records together in this very cool hybrid space. Ever Saturday at 3pm and every Monday at 8pm, ilium hosts FolkIt, an open mic and jam session. With people usually sat around a guitar in some kind of muddled circle, it has none of the usual open mic intimidation. @ilium_shop 100 Marchmont Cres