Explore Scotland's Arts Scene on a Budget
Your university years are a great time to explore the arts and figure out your tastes. But let's be honest: the arts can be pretty expensive. We've collated our fave budget-friendly arts offers for your enjoyment (and peace of mind)
Theatre & Comedy
Edinburgh's Traverse Theatre (10 Cambridge St) have concession tickets for students so be sure to have your student card at the ready. For those under 25 or receiving any low-income benefits, they're also currently running a £1 ticket scheme, offering a limited number of (you guessed it) £1 tickets for selected shows and performances. Pretty ideal. Over at the Lyceum (30b Grindlay St), tickets are £10 for students, under 18s, and Young Scots – again, a solid deal. 
If you're keen to think theatrically yourself, we'd recommend checking out Glasgow-based Tron Theatre's Play Group (63 Trongate), a free monthly book group for drama lovers. The theatre also offers a range of one-off workshops on a Pay-What-You-Want basis.
Comedy-wise, Edinburgh obviously boasts a little-known festival called the Fringe. But year round, we'd recommend checking out The Stand in Edinburgh (5 York Pl) and Glasgow (333 Woodlands Rd), with £5 tickets on their Red Raw nights.
Art Exhibitions and Galleries
Most art galleries across Scotland are free to enter, most of the time. In Glasgow, you'll often find us either at the CCA (350 Sauchiehall St) or the Tramway (25 Albert Dr). With mostly free exhibitions, they're laid back yet exciting places to start figuring out the art you like and the art you don't.
With a very cool (and very temporary) approach, Dundee-based Woosh Gallery (Miller's Wynd Carpark) have regular exhibitions and installations that are entirely free for all. The gallery seeks to offer opportunities to new artists and graduates. They're a lovely crowd and we only wish there were more galleries like them. 
Similarly, you ought to get acquainted with Embassy Gallery (10B Broughton St Ln) in Edinburgh. Along with hosting a range of exhibitions, talks, and workshops, their membership is open to all artists and students in the UK, offering access to their bookable Members Project Space if you're feeling a bit experimental. 
For something hands-on in Glasgow, Rumpus Room (Langside Ln) and Glasgow Zine Library (32-34 Albert Rd) run a number of arts workshops, usually on a sliding scale. They're a great opportunity to pick up a new skill and get out of the uni bubble, just a little.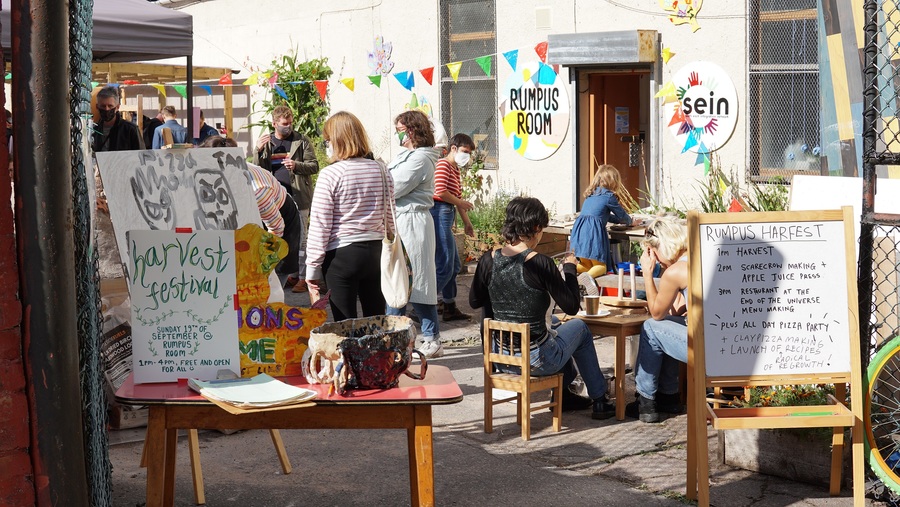 Rumpus Room. Credit: Rob Reid.
Film and Scotland's Independent Cinemas
Edinburgh's Cameo (38 Home St) boasts U25 – £4.99 tickets for anyone aged 16 to 25, all day Monday to Thursday. A post-lecture 35mm arthouse film, midday & mid-week, is not to be snubbed. Similarly, in Glasgow, our friends over at Glasgow Film Theatre (12 Rose St) have their 15-25 card – £6 tickets to any standard screening. It's something of an iconic building and you'd be missing out if you didn't spend many a student day in their Art Deco theatres. An 18-25 Membership is also on offer at Dundee Contemporary Arts's cinema – £5 per year for £5 cinema tickets year-round is pretty good (152 Nethergate). 
If you can get your hands on one, we'd recommend getting an at-home projector. It's nothing fancy but having the option for friends to come round to watch a film (on something that's not a tiny laptop screen) is always nice.
Live Music
Concert ticket prices for major international artists can be eye-watering so smaller, indie venues are where it's at. For a chill jazz vibe (we're talking cushions on the floor), LayLow nights at The Rum Shack (657-659 Pollokshaws Rd) offer £6 student tickets. Glasgow is also home to a fantastic DIY music scene – you won't have to look far for something affordable and cool.
We're going to be honest with you: studenthood involves attending a lot of open-mic nights. They're usually free, good vibes, and a nice chance to meet others in a chilled setting. The Leith Arches (6 Manderston St) Hump-Day Hootenanny takes place every Wednesday, welcoming music, comedy, and spoken word. In Dundee, The Art Bar (140 Perth Rd) is home to open-mic nights as well as some more laid-back DJ sets. 
Words 
For book lovers in Edinburgh, you can't go wrong with Lighthouse Bookshop (43-45 W Nicolson St). Their programme is packed with all the radical goodness you could hope for, with events on a sliding scale basis and often livestreamed.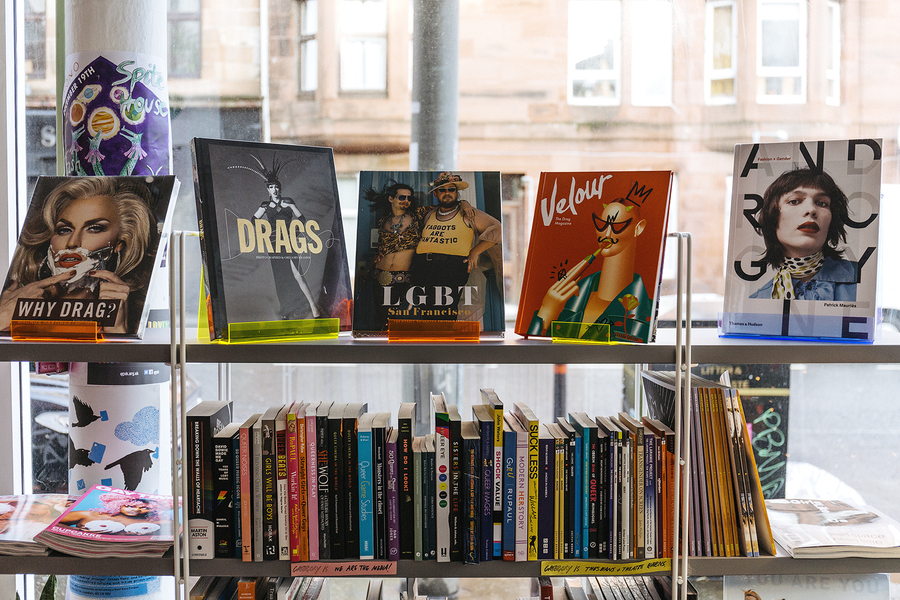 Category Is Books.
In Glasgow, Category Is Books (34 Allison St) and Mount Florida Books (1069 Cathcart Rd) are your go-to for brilliant literature events. Over in the West End, Poetry at Inn Deep (445 Great Western Rd) is a student rite of passage; get familiar with spending every second Tuesday evening listening to some of the city's leading poets & spoken word artists. 
Forgive us, but, we'd also recommend signing up to your local library – for free literature events but, also, free books. Quite simply, there's going to come a time when you want to read something that you don't have to write an essay on.
Travelling around Scotland
Don't make us remind you: if you're under 22, bus travel in Scotland is free. It's the perfect excuse for a late-night bus home, the odd day trip to the countryside, or to simply boast your youth. We're also big fans of nextbike UK, with bikes available to rent in Glasgow and Stirling. With pretty low fees – and sometimes free for students of partner universities – they're perfect if you don't want to commit to a bike, just yet.