Overground and RARE on the return of Freshers
With Freshers' Week able to incorporate club nights once again this year, we speak to the promoters behind popular student nights Overground and RARE about their plans and the safety measures that will be in place at their parties
Following the Scottish Government's announcement that nightclubs would be allowed to safely reopen on 9 August, many of us who were deprived of late nights spent on sweaty dancefloors for the last year and a half flocked back to our favourite clubs at the soonest possible moment. But this month, as students return to in-class teaching, many students are set to have their first ever clubbing experience during this year's Freshers' Week.
As nightclubs scrambled to prepare for reopening, so too did Scotland's promoters, who rushed to plan their event schedules for the months ahead, following a prolonged period of uncertainty. Popular Edinburgh club night Overground was due to celebrate its fifth birthday last March, before the pandemic hit, and will finally be able to do so this month during Freshers' Week, with events at The Mash House on 17 September and The Bongo Club on 24 September.
Rather than booking a big name DJ, though, Overground founder James Wright has instead opted to showcase local line-ups "filled to the brim with homegrown talent," he says. For all of Overground's events, it will be a requirement to take a lateral flow test within 24 hours of the event, register with the Test & Protect QR Code on entry, and wear a mask in certain areas of the venue, excluding the dancefloor.
"With Edinburgh having such a large and international student population, it's going to be more important than ever that we effectively communicate the measures we're introducing to minimise risk of transmission," says Wright. "Like any system, the one under which we're operating is far from foolproof, and relies on people's honesty. This includes honesty about taking the tests correctly, registering an accurate result, staying in if they have any symptoms, and quarantining if they have to.
"I've seen instances of venue staff being too overwhelmed to enforce the wearing of masks when ordering drinks," he continues. "This rule isn't in place solely to protect the staff themselves, but to allow for events to even go ahead in the first place. The responsibility lies not only with the venue, but also with the attendees to behave responsibly."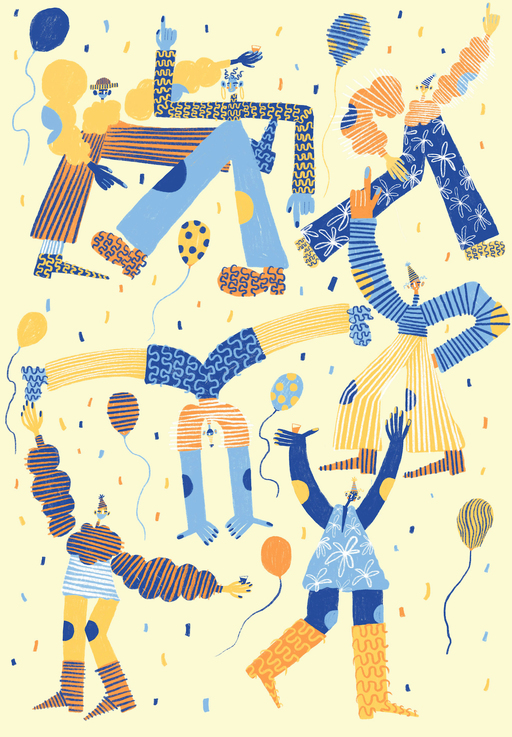 Rory Masson, founder of club night RARE, echoes Wright's insistence on the importance of following the guidelines in order to avoid any further lockdowns and restrictions on the nightlife industry. "We are urging people to take regular LFTs before coming out to nightclubs," says Masson. "This is to protect themselves, the people around them and also the staff at the clubs. The last thing we want is to have to close again because of an outbreak."
RARE has been running in Aberdeen's The Tunnels since 2015, encompassing weekly Thursday and monthly Saturday parties, and it expanded even further in 2018, launching a new weekly Wednesday party at Glasgow's Sub Club. Renowned for their legendary Freshers parties, RARE will be returning to both Glasgow and Aberdeen for this year's Freshers Week, with parties at La Cheetah Club on 14 September and The Tunnels on 16 September.
"Usually we start planning our Freshers' re-launch events in July time, [but] we were taken by surprise at nightclubs actually being able to open as normal for Freshers," says Masson. "We were worried that people might have lost their tolerance, would get too excited and accidents would happen. However, we have already had three events in August [which] went really smoothly and the crowd was great.
"I think it's human instinct to want to socialise, dance and connect with people, so I'm not expecting this year's new students to behave any differently," he continues. "It's such an important time for new students and for them to lose those first few weeks at university would be terrible. It's the best time to make new friends, discover yourself a bit and make a few mistakes along the way."
After months of limited social contact and endless hours spent on Zoom, Wright is equally hopeful that the mood among this year's Freshers' will be one of excitement rather than apprehension. "In general I think we've all noticed an atmosphere of tension and edginess in crowded environments," he says. "Nightclubs are the spots where we come to let loose, so hopefully it's a breath of fresh air for them."
Freshers' Week may well take a very different shape this year, with less of the usual inflatables, foam parties, and generally very COVID-unfriendly behaviour, and for students stepping foot into a nightclub for the first time ever this month the clubbing experience is likely to be very different. But that all-important feeling of connecting with a group of people on a dancefloor is at the core of what makes clubbing so special, and nothing will ever take that away.
---
Overground's 5th Birthday at The Mash House, Edinburgh 17 Sep & The Bongo Club, Edinburgh, 24 Sep
RARE: Freshers Launch Party at La Cheetah Club, Glasgow, 14 Sep & The Tunnels, Aberdeen 16 Sep