Food For All: Eating good as a student
While delicious, there's only so long you can survive on baked beans on toast. We chat to some of our favourite Glasgow food organisations about getting all the good stuff on your plate – community, sustainability, and intimacy (on a budget)
Food can often be a bit of an afterthought when focusing on not completely humiliating yourself during those crucial first impressions; daunting, especially if you're not armed with some recipes and skills in your arsenal. Even if you have been shadowing your mum for years, committing all her best recipes to memory (I'm a Virgo, don't judge me), cooking in a kitchen shared with a bunch of strangers can still be unnerving. I was terrified of using the kitchen in student halls, never knowing if a flatmate is going to come in and ask, "What the hell are you cooking?" Cheeks burned red at the prospect because what's more intimate than what you choose to put in your body?
This is what makes it all the more powerful when you share this intimate act with others because food is an opportunity to make connections with people and place, fostering belonging. By all means, scoff down the occasional chip butty because you've got pre-drinks in 15 and you promised the flat downstairs you'd do their makeup. But there are also some brilliant food orgs to check out to immerse yourself, belly first, into the community. 
First, Food Not Bombs Glasgow – plus Dundee, Edinburgh, Aberdeen and Inverness iterations – make a community meal every weekend from leftover food from local businesses. The meals are always vegan, halal, and most importantly, free for anyone. 
When asked about how to live sustainably and affordably as a student, they mused on the individualism inherent in making these choices, and how this concept is actually a trap, because, under capitalism, "the awful grind people experience just trying to eke out a few wee minutes of joy or calm, means they don't have time or energy to make 'better' choices." Instead, they advocate that we "build community, spread solidarity, smash capitalism and the state. Don't fix it for yourself, fix it for everyone." And food is a great place to start.
And what else of eating out? Parveens, a Pakistani-inspired vegan canteen run by two sisters at Civic House has a nourishing daily lunch service (with a new menu every day), plus unmissable supper clubs, and their menus are concise (almost poetically so) to be as waste-conscious as possible. 
As far as sustainability goes, we recommend getting your hands dirty, and The Hidden Gardens, a community-centred urban oasis in Glasgow's Southside, provides ample opportunity. When asked how students can live sustainably, they immediately advocated for gardening, praising its physical, psychological, spiritual, and environmental benefits. After all, as Braiding Sweetgrass author Robin Wall Kimmerer suggests, the first way to nurture a reciprocal, respectful relationship with the Earth is to get your paws in the soil. 
As a beginner's guide to growing in a tiny flat, they suggest that you grow on your window-ledge. "Chives, mint and parsley are some great choices for growing in dreich weather, as they don't need much sunlight," they say. Pot marigolds are also a great staple, because "they not only brighten your room, but the petals are edible, and mixing this with lemon and hot water makes for a lovely herbal infusion for the cold days, and a sleep remedy."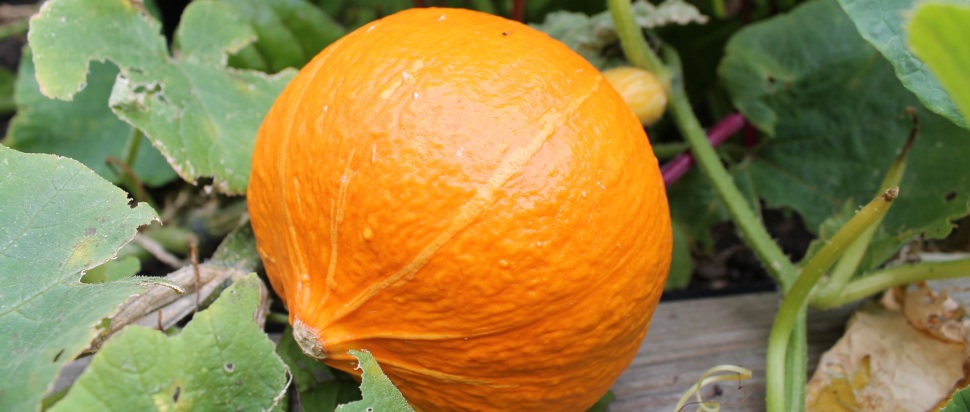 Credit: The Hidden Gardens
There's also nasturtiums (which do need to hang out in a sunny spot) whose zingy petals can be eaten raw in salads, while the leaves can make a fantastic pesto with a spicy twist. The seeds can be pickled and taste like capers, or can easily be collected and sowed to give another batch of healthy plants next season.
To return to Robin Wall Kimmerer, in Braiding Sweetgrass she writes, "We don't have to figure out everything by ourselves: there are intelligences other than our own, teachers all around us. Imagine how much less lonely the world would be." This is an excellent summation of the effects of engaging with growing; it can make us feel less alone and rejects the notion that not knowing is a shameful thing. It is silly to be embarrassed for not knowing how to cook, how to grow, and how to live in ways that resist the pulls of capitalism because we are all students, learning should never cease, and it is a privilege to learn. No graduation here – sorry, babes. 
So, while connecting with plants in this way may seem out of your reach without gardening experience, The Hidden Gardens runs regular volunteering programmes, community events, and are passionate about passing the… trowel. If you're concerned about your cooking skills, there's The Hidden Garden's community kitchen initiative Hidden Kitchen. Nutritionist Donna Borokinni prepares amazing weekly veggie dishes with the help of volunteers for the People's Pantry foodbank and it's a wonderful opportunity to pick up some skills, support the community, and eat beautifully. 
In terms of basic day-to-day tips, batch cooking is your pal. Double your recipe and nab yourself some sealable containers so you can freeze your leftovers or have them for lunch the next day. Doing this with flatmates is a wonderful way to share skills and save time and money, so you can go for a dish that's a little more sexy. Keep the onion skins and have a silly time dying your clothes the same colour to cement your bond, while you're at it.
So students, go forth and live deliciously! Enjoy each meal – from the bland to the brilliant – and ensure you nurture both yourself and the community you're entering into. 
Parveen's Masoor daal
Makes around 4 portions
Ingredients: 
100g red lentils, washed 
1 onion, chopped
1 medium tomato, blitzed 
2 garlic cloves, blitzed 
1 inch ginger, blitzed 
1.5 green chillies, blitzed 
1.5 tsp cumin seeds
1.5 tsp coriander seeds
1/4 tsp turmeric 
1/2 tsp chilli powder 
2 dried round chillies 
1/2 tsp garam masala 
1.5 tsp salt
Coriander to garnish
Method:
This is a super simple yet extremely rewarding daal to rustle up. Make sure you wash the red lentils ahead of time, no need to soak! Add all of the ingredients apart from cumin, garlic, ginger and dried chillies to a large pot with the lentils and enough water to cover them by a few inches. Cook on a medium heat for about 30 minutes to an hour.
After the lentils are cooked (they should feel soft), blend them with a stick blender to a smooth texture. Add more water to loosen up the consistency if it's too thick. Then move on to making the tarka. Fry the rest of the ingredients – cumin, garlic, ginger and dried chillies – in a small frying pan and when you can smell the aromas mix them into the lentils. This should bring your daal to life. You can adjust the seasoning and spice level as you prefer. Add chopped coriander to garnish. 
Parveen's Cardamom & Clove Rice
Makes 2-3 portions
Ingredients:
1 cup white basmati rice
1.5 cups water
50ml rapeseed or vegetable oil
1/2 brown onion sliced thinly 
3 cloves
4 cardamom pods
0.5 tsp black mustard seeds
1 tsp cumin seeds
0.5 tsp black peppercorns
1 cinnamon stick
1 bay leaf
1 tsp salt
Lemon juice to taste
Coriander and mint to garnish 
Method:
This rice dish is a great accompaniment to many curries, particularly the Masoor daal. We use a rice cooker because it's perfection every time but you can use the traditional stove pot method just as well. 
We always wash our rice thoroughly: rinse around 3 times and leave it to soak for about 20-30 minutes. The more rice you cook, the longer the soak. While the rice is soaking, cook off the onions in oil on a low heat until nicely browned. In the same pan add all the spices and fry for a few minutes (don't let them burn!), then take off the heat.
Once the rice has soaked enough, add the rice and 1.5 cups of water to the rice cooker or pot along with the onion, spice mixture, and salt, and cook for around 15-20 minutes or until the rice has soaked up all the water and is fluffy. All the grains should be separate from one another. Our mum would pick up a spoonful and throw it on the counter, if the grains separated she knew it was perfectly cooked. It's a hard test to pass! 
Once ready, remove the cinnamon sticks and bay leaves, mix well and add some lemon juice, coriander and mint to garnish. 
Hidden Gardens' Simple Nasturtium Pesto Recipe
Ingredients:
4 handfuls of nasturtium leaves
2 handfuls of nasturtium flowers
1 1/2 cups olive oil
4 large cloves of garlic
1 1/2 cups grated Parmesan cheese
1 cup of pine nuts or other nuts you have at home
Salt and pepper
Method:
Wash your ingredients and place them all in a food processor. Add water from your pasta to adjust the consistency. Blend well, and your pesto is ready to serve.