The Phantom Band's Halloween Soundtrack
Compelled by Satan as the witching season approaches, The Phantom Band's Rick Anthony presents a Halloween compendium of recommended listening to keep the guisers off yer porch
1. Slayer – Seasons in the Abyss (1990)
My sister and I got this tape out of Kemnay library when I was about 12 years old. Listening to it on my personal stereo on the way home in the car was a transformative experience; a realisation that music, just like film, had the power to unnerve and scare. The main riff from Dead Skin Mask remains as potent to me to this day.
---
2. Fever Ray – Fever Ray (2009)
From the creepy black and white cover to the brilliant pitch bending vocals, this record conjures up stark, eerie weirdness and reframes it in a near pop setting. Tracks like When I Grow Up could actually be construed as quite sweet when you listen to the lyrics, but the overall package remains a fantastic lesson in the aesthetics of the eerie. [Read our 2014 interview with The Knife, conducted ahead of their final UK shows.]
---
3. The Louvin Brothers – Satan is Real (1959)
As well as having one of the greatest covers in music history this record also contains some of the greatest harmonies. These guys had their personal demons and this record lays them out in stark relief. The soothing country lullabies set a trap for you and before you know it you are blissfully singing along to some of the most right-wing Christian lyrics you've ever heard. Satan's Jewelled Crown being a perfect example.
---
4. Fantômas – Delìrium Còrdia (2004)
One track clocking in at 74 minutes that is written as a concept album about surgery without anaesthesia is a fairly terrifying prospect before you even get round to listening to it. Once you do you are transported to a truly eerie landscape of incidental noises and abrupt shifts in dynamics and textures that all help create a truly singular musical experience.
---
5. Michael Hurley – Armchair Boogie (1971)
I was introduced to this record by Duncan [Marquiss, Phantom Band guitarist and award-winning artist] and instantly fell in love with it. The opening track Werewolf is a wonderfully creepy ballad that uses the aesthetics of horror to express feelings of alienation to heart-breaking effect.
---
6. Julee Cruise – Floating into the Night (1989)
Everyone loves Twin Peaks, right? This is the album (written by David Lynch and Angelo Badalamenti) that came out around the time of the TV show and it contains some of its most enduring musical moments. The theme tune Falling is the obvious hit but there are plenty more dark gems where that came from. Rockin' Back Inside My Heart, for one, is simply extraordinary.
---
7. Tom Waits – Bone Machine (1992)
Never a stranger to darkness, just about every Tom Waits record contains a track or two of eerie splendour, but Bone Machine with tracks like Dirt in the Ground, Murder in the Red Barn and Black Wings (to name but three) probably edges it in the creepy stakes. A tour-de-force from start to finish with plenty moments of light amid the dark, it's a perfect primer for anyone coming fresh to Tom Waits' considerable back catalogue.
---
8. Alasdair Roberts – No Earthly Man (2005)
This record contains many wonderful moments of creepy beauty as Roberts gives his take on traditional folk songs amid fantastic production by Will Oldham. My favourite track is the stunning seven plus minute Lyke Wake Dirge. I used to listen to it over and over again on walks home in the dark just to give myself the heebies… extraordinary.
---
9. Various Artists – Which Way Does the Blood Red River Flow? (2013)
I bought this record a couple of weeks ago almost entirely because of the brilliant cover (the main reason it's on this list, if I'm being honest) and when I got it home I was not disappointed by the music. A selection of tracks recorded for the Testament label between 1961 and 67, and featuring some of the most intense blues of the period. I'm still getting to know it, but Peg Leg Howell's take on Blood Red River, Jimmie Tarlton's Banks of the Ohio and Fred McDowell's Get Right Church are all particularly satisfying on early listens.
---
10. John Carpenter – Anything… (1974-)
Yeah, yeah – it's a cop-out and it's obvious and blah blah blah… But come on; shut up, turn off the lights, put the Halloween score on in a darkened room and let them shivers creep.
---
More from The Skinny: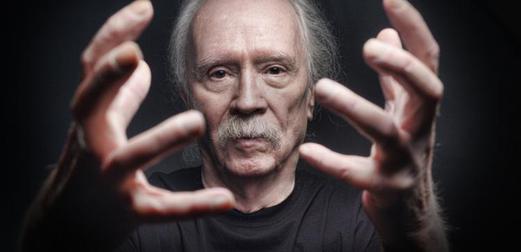 Variations on a Theme: John Carpenter on his career, and debut album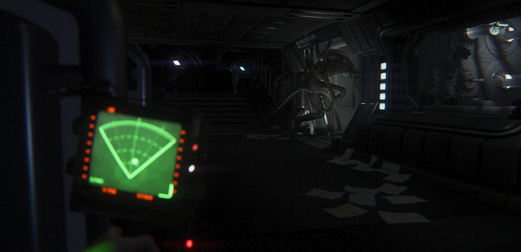 Game Over: Ten of the Scariest and Most Feared Characters in Gaming