Savage Mansion & Romeo Taylor's Doune the Rabbit Hole preview on EH-FM
Listen back to Romeo Taylor and Savage Mansion's Craig Angus as they take over our slot on EH-FM for a Doune the Rabbit Hole preview
As Nadia and I were off this week, we invited Savage Mansion's Craig Angus and Romeo Taylor to take on our slot this week on Edinburgh's community station EH-FM.
At the later in the week day and time of Friday 19 July from 2-4pm, the pair celebrate this weekend's Doune the Rabbit Hole festival (19-21 Jul) which takes place at the Cardross Estate in the Port of Menteith, Stirling. Playing music from a slew of acts set to play the festival, they also talk fantasy festival line-ups, desert island dinners and dogs, and discuss the scariest/saddest moments that have ever happened to them.
It's a truly weird and wonderful ride, but there are worse ways to spend two hours of your life. Listen back to Craig and Taylor's show in the below Mixcloud player. Enjoy!
Here's their full playlist:
Doune the Rabbit Hole
The Damned – Neat, Neat, Neat
Kaputt – Suspectette
Sister Sledge – Thinking of You
John Grant – Diet Gum
John Cooper Clarke – Suspended Sentence
TaylorFest and CraigFest
Guided by Voices – Cut Out Witch
Neil Young – Winterlong
Abba – SOS
Deerhoof – Last Fad
Doune the Rabbit Hole
BEAK> – King of the Castle
Gwenno – Fratolish Hiang Perpeshki
Advance Base – Your Dog
Callum Easter – Tell 'em Boy
Battles – Atlas
Free Love – Pushing Too Hard
Bob Marley and the Wailers – Get Up, Stand Up
The Vaselines – Jesus Wants Me for a Sunbeam
You Tell Me – Clarion Call
The Murder Capital – Green and Blue
Hawkwind – Hurry on Sundown
Blanck Mass – No Dice
---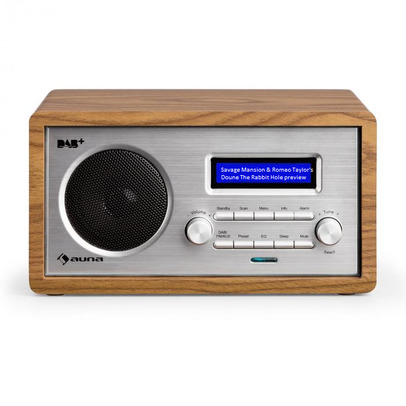 ---
Doune the Rabbit Hole takes place at Cardross Estate, Port of Menteith, Stirling, 19-21 Jul; Savage Mansion and Romeo Taylor both play on Saturday 20 Jul
Nadia and I will be back with the regular show on Monday 22 July from 12-2pm for your listening (dis)pleasure on ehfm.live; tell your friends