The Curious Case of Gerry Cinnamon
The music industry has changed a lot over the last decade, and one of Scotland's greatest musical success stories, Gerry Cinnamon, is a perfect example of an artist thriving in a changing musical landscape
Gerry Cinnamon is a mystery to me. And to many who have witnessed his rapid rise over the last few years, having never heard any of his music. But for the sake of investigative journalism – which really rests on my shoulders here – I have elected to use him as a case study to detail some significant shifts in the music industry over the last decade.
I first became aware of Gerry Cinnamon from an A&R for a major record label (and I mean major) while at a music festival. At the time, I had heard his name but knew little about him. It came as a surprise to me then that someone working at a record label in London knew of him and I, a music journalist in Scotland, did not. In many ways, it was quite embarrassing on my part to have such little knowledge of a Scottish musician who was quite clearly gaining massive success.
Whatever you think of Cinnamon and his music, his rise over the last few years has been significant. The 35-year-old singer-songwriter from Castlemilk, born Gerard Crosbie, first gained notoriety performing his songs at an open mic night in his hometown. In 2017, he released his debut album Erratic Cinematic, funded through the PledgeMusic platform. Since then, he's only released a handful of singles, yet continues to sell out massive shows up and down the country.
Cinnamon's success demonstrates a massive shift in the music industry over the last decade. Record sales no longer matter, but ticket sales do, and Cinnamon sells a lot of tickets. In fact, he ended 2019 having sold out two consecutive nights at Glasgow's SSE Hydro – a venue with a capacity of 13,000 – and announced and consequently sold out the biggest show of his career at Hampden Park this summer, making him the first Scottish artist to headline the venue.
But it's not just in Glasgow where Cinnamon has seen success. Last year, he was booked to play at a number of festivals in the UK and Europe and embarked on a tour of Australia in December. As well as this, his recently announced 2020 stadium and arena tour has already sold out dates at Cardiff Castle, Manchester Arena and three dates in Ireland. All of this has happened with him only having ever released one full-length record.
Gerry Cinnamon has developed somewhat of a cult following; a loyal and passionate fanbase who will go see him every time he announces a show, regardless of whether it's in support of new music or not. This is another telling trait of the modern music industry, where fandom is rife and a musician or band's success is often gauged by how obsessive their fans are as opposed to how many records they sell.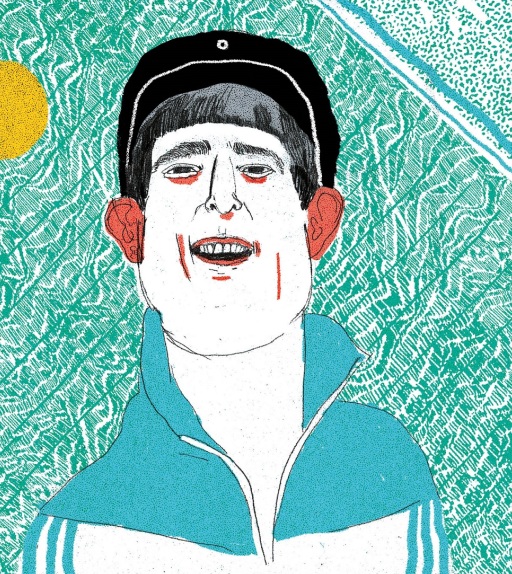 None of this is to say that what Cinnamon has achieved is a total fluke. He came around at a time when the whole 'lad with a guitar' busker vibe was increasing in popularity – another thing we have Ed Sheeran to thank for. Just take a look at the winners of the British Male Solo Artist award at the Brit Awards over the last ten years: Ben Howard, James Bay and George Ezra all bear a striking similarity in their musical styles, as well as in their appearances and backgrounds.
But Cinnamon has existed outside the mainstream, and that is where he's developed his cult status. He's painted as an anti-folk hero and often referred to as a 'people's poet', much like Billy Bragg before him, and has chosen to shun the traditional structure of the music industry. Throughout his career, he has remained largely DIY, operating without a record label and with little to no PR output.
Instead, Cinnamon releases all his music through his own label, Little Runaway Records, and therefore maintains complete creative control, not to mention the majority of the profits from record sales. There's also very little in the way of production costs involved in his live shows – Cinnamon generally performs solo just himself and his acoustic guitar – so it's safe to say he's definitely making bank.
With his second album, The Bonny, due for release in April this year, a massive run of shows lined up for the summer and a continuously growing fanbase, Cinnamon's success is showing no signs of slowing down anytime soon. While existing in his own independent sphere may be limiting in some ways, it's also the reason he's been able to thrive. And with fans as dedicated and passionate as his, who's to say where he will go from here.
---
Gerry Cinnamon plays Hampden Park, Glasgow, 18 Jul
The Bonny is out on 10 Apr