Albums of 2019 (#8): FKA twigs – MAGDALENE
MAGDALENE is the record we've all been waiting for from FKA twigs, and the one that solidifies her position as the greatest artist and performer of her generation
Heartbreak is all encompassing. It manifests both emotionally and physically and can be entirely debilitating. On her second album, MAGDALENE, FKA twigs details the manifestation of her own heartbreak, in the fallout of an incredibly public breakup and some intense health issues, and puts the pieces back together on her life.
"Has anyone ever written a song about depressive masturbation before?" opened twigs' interview with Pitchfork ahead of the release of MAGDALENE. They probably have, but few could do it as masterfully as twigs. The song in question is daybed, the album's penultimate track, and the one that best expresses just how low life got for twigs before making the album.
Her lyrics are delivered in a stream-of-consciousness style, where the sentences are short and nothing quite makes sense; it's almost like she's experiencing her surroundings for the first time, and in a new light. It portrays a sense of numbness, of an ability to properly convey emotion; a desperation for pleasure in a deep depression: 'Lower is my ceiling / Pressing are my feelings / Active are my fingers / Faux my cunnilingus'.
It's another use of extremely visceral physical imagery, which has always been dominant in twigs' work. On album opener thousand eyes, it's the eyes of the public she fears ('It's gonna be cold with all those eyes'), much like on its closer cellophane, where 'they wanna see us, wanna see us apart'. She sings of her "fruit" on both sad day ('Taste the fruit of me') and holy terrain ('Once my fruits are for taking'), creating a distinction between giving away her body and her heart.
This is a crucial distinction to make in order to properly understand twigs and the depth of her sadness. It's also where Mary Magdalene comes into it. Magdalene's body was used against her and was used to make judgements against her as a woman. She's also a woman whose life was defined by a man, and whose story is largely misrepresented as a result. It makes twigs' concerns of those judgemental eyes all the more poignant, and it makes it clear just how important her relationship with her body is; it being the one thing she could always rely on, and another thing that let her down.
Beats fizz, crackle and pulse throughout the album as though representing the inner workings of her body and you can almost hear the parts of her shattering at times. Largely produced with Nicolas Jaar – but also featuring guest production from Koreless, Skrillex and Benny Blanco, among others – the sounds are sharp but subtle, and the sparseness allows twigs' immense vocal range the space it needs to breathe. Her piercing falsetto on home with you conveys ultimate desperation, longing to be back with her lover and yearning for the love she's lost.
'I didn't know that you were lonely / If you'd have just told me, I'd be running down the hills to be with you', she sings in the track's closing half, her voice soaring, accompanied by glorious, sweeping strings. While on fallen alien her vocals are warped and the production is intense. It's unsettling in many ways, full of rage and frustration, questioning how she managed to get so lost in love: 'I never thought that you would be the one to tie me down / But you did'.
She gives us one of the saddest choruses of all time on mirrored heart, a throbbing ballad with pulsing production reflecting the sound of a heartbeat. But in amongst the deep despair, there's a resilience ('But I'm never gonna give up / Though I'm probably gonna think about you all the time'), and an eventual acceptance in the closing line of cellophane, and the last on the album: 'I'm not enough'.
If twigs' forays into pole dancing and wushu symbolise the rebuilding of her physical strength then MAGDALENE is twigs regaining her emotional strength. It's the record we've all been waiting for from her; the one that perfectly encapsulates her unique vision and that allows us to properly understand her as an artist and a person. It's the one that solidifies her position as the greatest artist and performer of her generation, and we're so lucky to be able to witness it.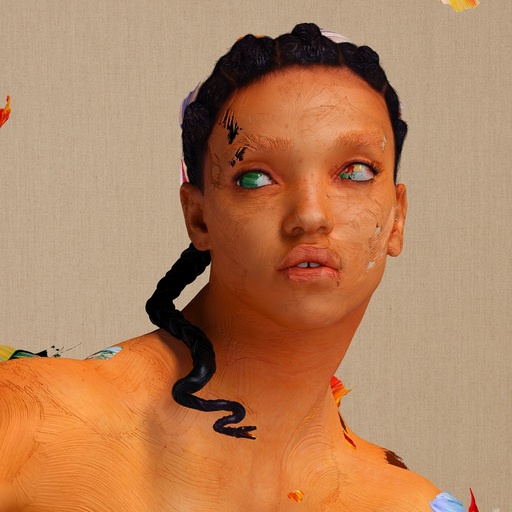 ---
MAGDALENE was released on 8 Nov via Young Turks