Albums of 2019 (#6): The National – I Am Easy to Find
At the heart of I Am Easy to Find, The National's most experimental and joyous release to date, is community
I Am Easy to Find arrived in May, shortly after Beginners director Mike Mills' short film of the same title, starring Alicia Vikander and featuring reworked versions of songs from the record. It isn't necessary to listen to the record to appreciate the film, and vice versa, yet the two are closely linked, and were shaped by each other's progress. The lyrics to Where Is Her Head, for instance, were taken from a children's book written by Mills, that a young father reads to his daughter in the film. The daughter is Vikander, whose protagonist we follow from adolescence to old age throughout Mills' breathtakingly tender journey.
Writing with Vikander's character in mind, frontman Matt Berninger elected to share vocal duties for the first time after guitarist Bryce Dessner's suggestion: "If we're telling the story of a woman's life, wouldn't it be interesting to hear a woman sing?" The strong female presence on I Am Easy to Find elevated it beyond the wildest expectations of most, while frustrating a few fans hoping the band would revisit old glories, rather than take another bold step into uncharted territory. David Bowie collaborator Gail Ann Dorsey features prominently on lead single You Had Your Soul With You and Hey Rosey, and the lyrics to both were penned by Berninger's wife Carin Besser, who once served as fiction editor for The New Yorker. 
Bryce Dessner's wife Pauline de Lassus Saint-Geniès (stage name Mina Tindle) can be heard on Oblivions, while The Pull of You features a sublime turn from Sharon Van Etten. Her third record Tramp was produced by Dessner's twin Aaron, shortly before he worked with Kate Stables on This Is the Kit's breakthrough offering, Bashed Out. Stables' voice is instantly discernible on I Am Easy to Find's title-track, which, like many highlights of the band's ever-expanding back-catalogue (Pink Rabbits, Carin at the Liquor Store), is ushered in by Aaron Dessner's piano. It's the same on Light Years, a beautiful, devastating moment of stillness at the end of the record featuring some of Berninger's most bittersweet lines to date: 'Everyone was lighting up in the shadows alone / You could've been right there next to me / And I'd have never known.'
Political turmoil and present anxieties are eloquently referenced ('Days of brutalism / And hairpin turns') throughout the record, particularly on Not in Kansas, which features Berninger's first stream-of-consciousness, Kozelek-esque narrative. It isn't as explicitly an anti-Trump affair as Sleep Well Beast's Turtleneck. Instead, it blends the political with the personal, nostalgia with future concerns.
Rylan, written during the High Violet sessions and first previewed a couple of years ago, has become something of a fan favourite, and an incredibly niche corner of the internet exploded when its inclusion in I Am Easy to Find was announced. Focusing on an alienated individual who doesn't seem to have a place amongst others, Rylan offers empathy and discomfort, depending on who's listening: 'There's a little bit of hell in everyone'.
At the heart of I Am Easy to Find lies community. The National have long been avid collaborators with fairly profilic careers on the side. Matt Berninger recently sang with Phoebe Bridgers, and details of his Booker T. Jones-produced solo record are soon to be announced. The Dessner brothers have curated festivals, composed for films (The Revenant, alongside Ryuichi Sakamoto and Alva Noto, most notably) and work regularly with the likes of Justin Vernon and Sufjan Stevens. Bryce Dessner is a celebrated composer, who recently contributed to Leonard Cohen's posthumous release Thanks for the Dance. Welcoming new voices in the fray certainly invigorated The National's creative process, but embracing who they are as individuals, and what they do outside of each other's company in 2019 has allowed, and will allow them to continue to push their sound in enticing new directions.
Quiet Light begins with the assistance of So Percussion, while live highlight Where Is Her Head unfolds like a jubilant Arcade Fire anthem. Bryan Devendorf's drums take centre stage on So Far So Fast, while joyous, romantic offerings You Had Your Soul With You and Hey Rosey kill off The National's 'sad-Dad' moniker once and for all. The Pull of You showcases Berninger's increasingly versatile vocal, while Roman Holiday finds the band and Gail Ann Dorsey at their brooding best.
I Am Easy to Find is The National's most experimental and joyous release to date, though they have lost none of the bite and paranoia that initially reeled us in.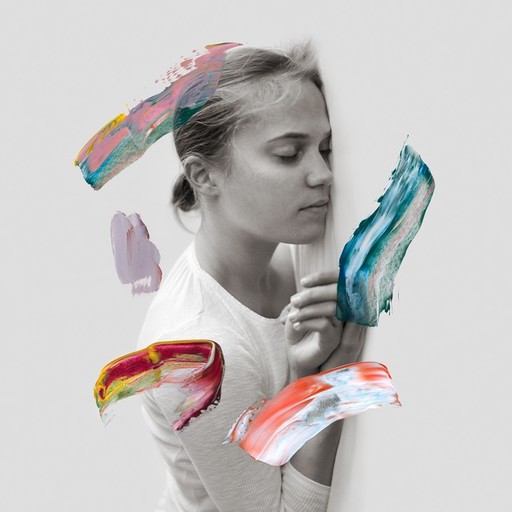 ---
I Am Easy to Find was released on 17 May via 4AD