Albums of 2019 (#3): Angel Olsen – All Mirrors
An astonishing album from a singular artist, All Mirrors is the richly ambitious realisation of Angel Olsen's inner world
There's nothing more complicated than your own reflection. All Mirrors, Angel Olsen's fourth album, builds a warped maze out of memories, fantasies and alternate versions of herself. Glamorous, gothic and deeply dramatic, it's her finest, truest album yet.
The black and white video to the title track begins with Olsen revolving, almost floating, in a ghostly white gown, as she croons one of the year's most enigmatic opening lines: 'I've been watching / All of my past repeating'. She then takes flight up a seemingly never-ending staircase, fighting the mist and seeking the light in a sequence that feels like a fever dream, only to be rewarded by a house of mirrors. A fury of strings are thick with dread and glory. It's unclear if, or when, she seeps through the glass but suddenly she's frozen in an embrace with her other, multiple selves, with all the elegance of a Hollywood siren in a tragic silent film. When she finally returns, back down the staircase, she stops dead to fix the camera with an unreadable stare.
Even her 2012 debut attests to the fact that Angel Olsen only writes richly theatrical songs. Reconciling the stormy, often hushed interiority of her first two albums with the scenic sense of open space on 2016's My Woman, the undaunted theatricality of All Mirrors is scripted in bold black ink. Aided by the sheer drama of Jherek Bischoff's string arrangements, Ben Babbitt's lush compositions, and producer John Congleton's formidable ability to balance scuzz with stardust, All Mirrors is the work of an artist using all the tools at her disposal to explore her own imagination at a scale she's long been reaching for.
The album opens with Lark, a song with such emotional intensity that when the instrumental section hits it's with all the power of a fight between two lionesses on an Attenborough documentary. Violins soar like fireworks, exploding in a shower of silver sparks: 'You say you love every single part,' she sings. 'What about my dreams?'
Olsen's at her most powerful with one eyebrow arched. Too Easy features vibraphone, flugelhorn and an E-bow for a pastiche of a rose-tinted romantic ballad that drips with both sugar and poison. What It Is bounds with rock'n'roll momentum as Olsen teases her subject: 'You just wanted to forget / That your heart was full of shit'. The song deals out overly simplistic reassurances with the joke, at our expense, that whatever it is is clearly always more painful if you're in denial. Impasse talks, for a rare moment, about her own career, and turns on those who misinterpret her vocation with all the vengeance and bloody glamour of the best James Bond themes.
A theme of looking but never fully being seen winds its way through each of Olsen's records. But of all her albums, All Mirrors is the first to fully embrace the chasm between one person and the reflections that stare back at them. On Spring, a disintegrating waltz with synths in eternal bloom, her voice turns to cream as she sighs, 'How time has revealed how little we know us'.

Glorious closer Chance sounds like a dispatch from a previous century, a filmic slow dance through the limits of forever. 'I don't want it all, I've had enough' she trills as the song billows around her, as if trying to charm the devil – or, at least, to persuade herself that it's true. An astonishing album from a singular artist, All Mirrors is the richly ambitious realisation of Angel Olsen's inner world.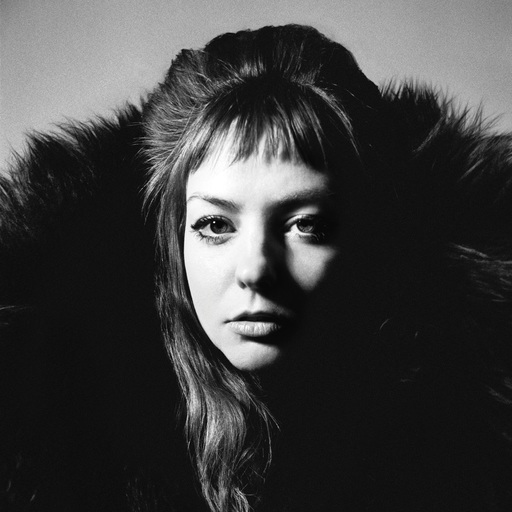 ---
All Mirrors was released on 4 Oct via Jagjaguwar
Angel Olsen plays Barrowlands, Glasgow, 14 Feb