Albums of 2017 (#5): Sampha – Process
With Process Sampha collects and outs his personal tragedies, culminating in a deftly produced record of immense emotional weight that is matched by the depth of his talent
Sampha's success has arrived in the form of a slow, steady burn, which makes the title of his debut album Process, released through Young Turks, feel all the more pertinent. The 2017 Mercury Prize winner's story is one doused heavily in personal tragedy: his mother, for whom he was primary carer during her battle with cancer, passed away in 2015. Sampha lost his father to another strain of the disease during his childhood. The last of his brothers to leave home, the South London artist stalled his career to care for his mother. 
Having been in people's consciousness since 2010, with only a couple of EPs to his name, Sampha was largely known – until Process emerged in February of this year – for his work with a range of illustrious collaborators. Featuring on some of the most intimate tracks from R'n'B's biggest names – Solange's Don't Touch My Hair, Beyoncé's Mine, Drake's Too Much and Frank Ocean's Alabama – Sampha's voice has become almost a cultural benchmark for pain and sincerity. It comes as no surprise then that the artist lending an air of sombreness and sensitivity to the stars should produce one of 2017's most vulnerable and acclaimed albums.
Sampha has been open about his mother's passing and the influence of her illness on his career, as well his own struggles with anxiety and isolation, and it feels all too easy to hone in on these factors and their influence on the record. Though Process comes from a place of experience that certainly informs its atmosphere, musically it's stunning in its own right, showcasing the full range of Sampha's production talents and falsetto-stretching voice.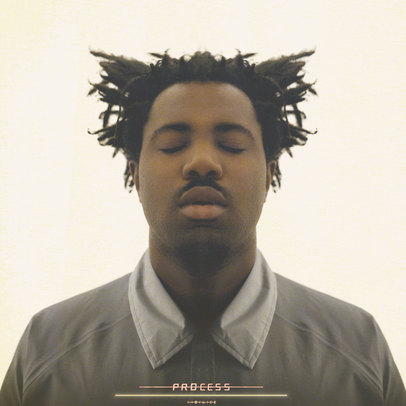 On Process, Sampha's grief and anxieties are channelled into diverse sonic forms – from perfectly formed ballads and electronic R'n'B to the heavier, trip-hop indebted lead single Blood On Me. A frantic, breathless track, Blood On Me feels like the sonic embodiment of the marks in the palm of your hand left by fingernails having clenched your fist tight in fear. Just as quick but less frenzied are the rhythms and instrumentation of Kora Sings, which reference his parents' native Sierra Leone, before transitioning into gospel-like raptures, sustained by field recordings of cleansing rainfall and the chitter-chatter of children's voices.
Where Kora Sings refers to Sampha's West African heritage, elsewhere the album is rooted to South London domesticity. In its standout track (No One Knows Me) Like The Piano, the instrument that is central to his mother's home (which his father bought when Sampha was three as a ploy to stop him and his brothers watching so much television) becomes animate through Sampha's grief. Meaning is breathed into the immovable instrument, which at once becomes a metaphor for his mother's being and the medium through which he expresses that metaphor. It is the tool through which he explores his loss, but also an object that possesses its own record of Sampha's domestic life, having rested for some twenty-five years in his family home.
The gospel ballad is one of the most raw tracks on the album; a bruised warmth perceptible in Sampha's incredible range, which flutters into understated birdsong, while a distant, disconcerting ambulance siren-like sound wails unobtrusively in the background. Take Me Inside sees that vulnerability in Sampha's voice veer into a half-whispered but powerful falsetto, while Timmy's Prayer has the hook of a pop hit and is met with a commanding vocal. The last track on the album What Shouldn't I Be? uses powerful imagery of being hung by family ties – or of wearing them like a dead albatross around his neck – to grapple with identity, responsibility and expectation. There's a rhythmic peacefulness to the song that allows the album to feel open ended, though its lyrics hint at a state of feeling conflicted.
Behind closed doors, people have their personal tragedies and their own ways of dealing with them. On Process, Sampha collects and outs his, culminating in a deftly produced record of immense emotional weight that is matched by the depth of his talent – sealing his patient and embattled ascent to stardom.