Albums of 2017 (#10): Protomartyr – Relatives in Descent
Timelessly urgent but bitingly current, Relatives in Descent attacks with rigour and ruthlessness – but leaves a little space for redemption, too
Protomartyr will crush your ears and crush your heart, and it'll feel worth it every single time. After nine years and four albums, it's clear that the Detroit band have struck a rich seam of gold. We caught up with vocalist Joe Casey to hear how Protomartyr widened their perspective on their devastating new record Relatives in Descent.
"Check out these clothes!" he laughs, gesturing to some, well, pretty normal threads. Casey's referring to the band's new deal with iconic indie label Domino, and jokes that although they have the trappings of success – they've moved to a rehearsal space that's not their bassist's basement, recorded their new album in L.A., and all four of them have quit their day jobs – it's not resulted in many major changes. "I was hoping we'd be corrupted by it, but no. No limos, no nothing."
A lack of fanfare is a common theme with Protomartyr. Last year Casey described their success as "a lot of dumb luck", but the grounded, self-critical work which goes into each of their records is more vital than ever. Relatives in Descent is a rare thing, poetic and brutal. Casey's indomitable baritone rages across the stormy skies conjured by Greg Ahee (guitar), Scott Davidson (bass) and Alex Leonard (drums), and the result is a bleak picture of the state of… all things? It used to be that Protomartyr's music had a Detroit focus, but these days they're attacking a broader kind of human malaise.
"I'm away from Detroit so much that I don't feel I know enough to comment on it," he frowns. The city's changing drastically. I don't ever want to pretend like I'm going to [be able to] change things – so there's a line [on Here is the Thing] about snoring all day, pulling cork. Usually when I'm in Detroit I'm either sleeping or drinking." Instead, a heavy tour schedule has resulted in some kind of cosmic joining of the dots: "You get to see that the problems Detroit has are in other places, too, you realise the connections."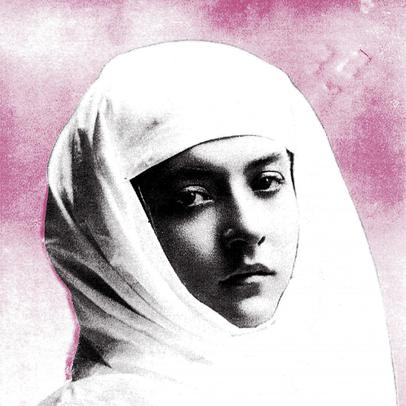 Here is the Thing reads like a catastrophic shopping list of fuck-ups, from Comic Sans to the soulless commercialisation of health care. Leonard's drums tick like a time bomb, holding your nose to the razor edge of late capitalism. Lead single and opening track A Private Understanding exemplifies how Casey's lyrics are a patchwork of references, throwing satirical "blasting trumpets" and philosophical references to Heraclitus the Obscure into a song that is, underneath it all, about the Flint water crisis.
"I'm not a depressive person but I have a lot of sad thoughts, so I try to think – where's the good in this?" Casey offers by way of explanation. "I'll read an interesting book and not understand it – Heraclitus, who the hell's that? I have a friend who studied philosophy, and I asked him, just to try and figure it out better. The fun of it is presenting things that I don't even really know what they mean."
Tracking the references on Relatives in Descent opens up a world of curiosities and injustices. The Windsor Hum, for example, is a pervasive rumbling allegedly afflicted by American industry on an island near a Canadian town. "I thought it'd be a good title for a song," Casey admits, "then investigating it I'm like, okay – I can use it as an allegory for America, blasting out these weird messages. I like to go backwards that way, to come up with a song title and to figure out how to write to it."
Timelessly urgent but bitingly current, Relatives in Descent attacks with rigour and ruthlessness – but leaves a little space for redemption, too. The album closes with a faint glimmer of light: 'Truth is the half sister that will not forgive / She is trying to reach you.'
"Truth can also mean basic human decency," Casey urges. "It's somewhere out there, and it's getting harder to find. But it does exist. I'm hopin'."