A World So New: 20th anniversary of Since I Left You
As Australia's The Avalanches celebrate 20 years of Since I Left You, we take a fond trip down memory lane and relish in an album that made us think differently about music
Ninety-nine percent of the music purchases I made in a pre-streaming world were on a total whim. Decisions to part with what little money I had were often based on one, or a combination of the following reasons: a friend had recommended it; I liked one/all of the singles; I liked the artwork. There was no try before you buy.
I remember so vividly the day I bought The Avalanches' debut album, Since I Left You. I hadn't gone record shopping specifically to buy that album, but when I saw it on the shelf in the Cockburn Street Fopp (RIP), I knew almost immediately that I had to have it in my collection. I knew it featured the incredibly fun Frontier Psychiatrist, which I loved, but I didn't know much else about it. On the day it was the striking artwork and CD case that sealed the deal for me, making me hurriedly hand over a crumpled note to the cashier. Since I Left You wasn't in the usual prone-to-cracking plastic jewel case I'd become so tired of, but rather it was in a thick papery case, and the rich blue waves of its artwork both looked and felt amazing.
This month, Since I Left You celebrates the 20th anniversary of its UK release with a deluxe edition reissue, its gorgeous blue cover art now embellished with a warm smear of paint in summery hues of yellow, pink and orange. This streak of sunshine further exemplifies how much of a perfect summer record Since I Left You is; for years it's been the first I've reached for when the sun suddenly feels warm on my skin. And although there hasn't been much sun to report thus far in 2021, when the sun has shone Since I Left You has been the first thing on my mind. 'Get a drink, have a good time now, welcome to paradise', the opening track invites within its first minute, before the Everyday by The Main Attraction sample gloriously bursts into view: 'Since I met you, I found a world so new.'
When I first heard Since I Left You I don't think I'd ever heard anything quite like it, and I'm honestly not sure I've heard anything like it since. In their Top Albums of 2001 list, where it placed third, Pitchfork summed it up as "a party mix you can sink your teeth into without ever having to worry about hitting something stale or sour." From the welcoming Tony Mottola-sampled guitar on the opening title track, to the Holiday bass line borrowed from Madonna on Stay Another Season (which also gets a reprise later on Little Journey), to the sample from John Waters' 1981 comedy Polyester on Frontier Psychiatrist, Since I Left You is the best party mix I've ever tasted, and an absolute ride of a listen from start to end.
Made up of an insane number of samples – some sources say there are over 3,500 while others claim it's more like 900 – it's still astonishing to me now how well this album of plunderphonics flows; samples glide in and out of focus effortlessly, always exactly where they're meant to be, nothing out of place. How one song (Two Hearts in 3/4 Time) can so seamlessly go from a sample of Liza Minnelli and Joel Grey from Cabaret's Money, Money, to a swirl of oohs and aahs from a Tony Motolla cover of The Beatles' With a Little Help from My Friends, into tumbling Marlena Shaw vocals lifted from her 1977 single Yu-Ma, all within its first 30 seconds is, quite honestly, beyond comprehension. Even more so when you notice those aren't the only three things going on in that half-a-minute. It's then nothing short of mindblowing that by the end of the song – as with almost every song on this album, we find ourselves somewhere completely different – a sample from John Cale's Ghost Story sits neatly alongside another from Raekwon's Glaciers of Ice.
As well as a reissue of the album's much-loved 18 tracks, the 20th anniversary deluxe edition also boasts a stack of bonus tracks, including original demos of Pablo's Cruise and the Blowfly-sampling Electricity. Several Avalanches remixes also feature, including a jubilant take on Belle & Sebastian's I'm a Cuckoo as well as a sparse 90-second reimagining of Franz Ferdinand's understated Fade Together. Plus there are a number of remixes from the likes of Leon Vynehall, Sinkane, Stereolab and the late, great MF DOOM, whose remix of Tonight May Have to Last Me All My Life features a gripping previously unheard vocal contribution.
Almost two decades ago The Avalanches taught me that it's always worth taking a chance on something you don't know much about, and every year when the sun is warm and there isn't a cloud in the sky I can't wait to jump back into their world: 'Get a drink, have a good time now, welcome to paradise.'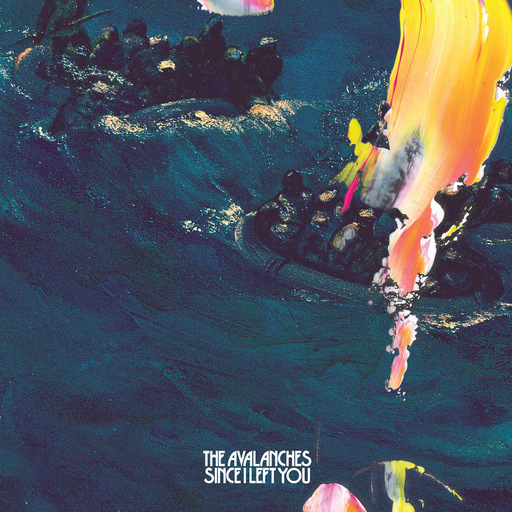 ---
Since I Left You: 20th Anniversary Deluxe Edition is released on 4 Jun via XL Recordings
theavalanches.com