The Prodigy line up The Day Is My Enemy for March release, stream lead single
Braintree's electronic punk innovators The Prodigy have announced plans to release their sixth album, titled The Day Is My Enemy, via their own Cooking Vinyl imprint Take Me to the Hospital on 30 March. It will be preceded by lead single Nasty, which you can listen to below. 
The album will be the band's first since 2009's Invaders Must Die, and follows Liam Howlett's recent promise to "wipe the floor" with the recent spare of superstar DJs on the "violent-sounding" new LP. 
"I can't tell you why this record came out so angry, I think its just in-built in me," Howlett elaborates. "It's more about what I like music to do. I've always seen music I like as a form of attack. That's what I use music for, it's an attack. I didn't plan this album to sound violent, it's just the sound that came out of the studio , a kind of build-up over the last 4 years."
The full tracklisting is as follows:
1. The Day is My Enemy
2. Nasty 
3. Rebel Radio
4. Ibiza (feat. Sleaford Mods)
5. Destroy
6. Wild Frontier
7. Rok-Weiler
8. Beyond the Deathray
9. Rhythm Bomb (feat. Flux Pavilion)
10. Roadblox
11. Get Your Fight On
12. Medicine
13. Invisible Sun
14. Wall Of Death
The Prodigy are expected to be a staple on the international festival circuit this year, with appearances already announced at Australia's travelling Future Music tour next month, before seeing in the summer at German double-header Rock Am Ring/Rock Im Park and Isle of Wight.
RELATED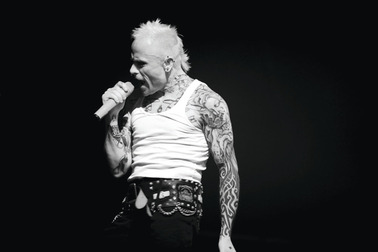 Generation Terrorists: Keith Flint on Invaders Must Die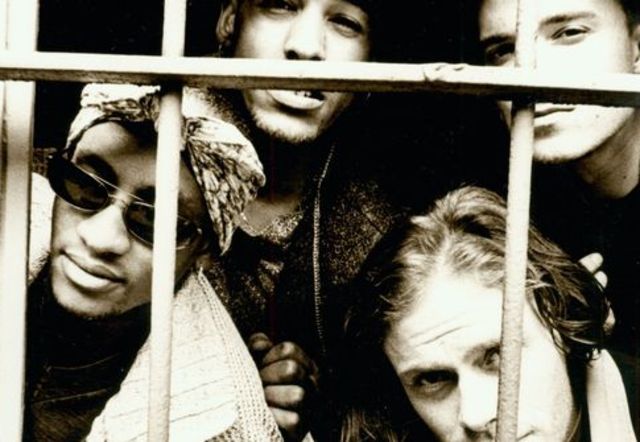 Break & Enter: XL Recordings' Nick Halkes on signing The Prodigy