NOVA wins the 2020 SAY Award
Shaheeda Sinckler picks up Scottish music's biggest prize for her debut album, RE-UP
Huge congratulations to NOVA – the rapper, DJ and producer is the winner of the 2020 Scottish Album of the Year Award. Edinburgh-based Shaheeda Sinckler's debut album RE-UP is a mix of lo-fi hip-hop, booming trap and hefty grime beats, with lyrics that combine social commentary with a celebration of Scotland's underground music scene and party culture. Listen to RE-UP via Bandcamp in the player below.
On winning the SAY Award, NOVA told us via email: "I am feeling absolutely fantastic! It really is something redeeming for a year that has been really hard for everyone. It's also a wonderful reward for all the hard work that my management and I have put in since we started working in the industry.
"Hopefully this will have a great impact on the Scottish rap scene and underground/grassroots Scottish music in general! I'm sure it will turn some heads towards these factions of Scottish music, and spark curiosity in places that used to be in the dark, whether that is in Scotland or beyond! I also hope that I can inspire other artists in similar scenes, doing a similar thing, to work hard, strive for greatness and put themselves forward for opportunities such as the SAY Award."
NOVA receives a £20,000 top prize, and joins Young Fathers, Sacred Paws, Kathryn Joseph, Bill Wells & Aidan Moffat, RM Hubbert, Anna Meredith and 2019 winner Auntie Flo in the ranks of SAY winners. When we asked NOVA about her plans for the prize pot, she told us: "My plan for the prize money is to make a plan lol!"
"Prior to winning, I had a few plans to develop myself as an artist which will now be easily funded," she says. "I'd like to be able to work with more professionals to learn and enhance performance skills and just make sure that everything that is being output is at a high quality. Aside from the music side of things, I have a little niece and a little nephew that I'd like to start a little savings account for to make sure that they are in a strong financial position when they reach adulthood.
"I've been working on a project with producer $1000 Wallet which will be my next major release – the prize money is going to completely clear any anxiety I had about the expenses that this will incur – from studio time, the mixing and mastering process and music videos, none of this is a problem anymore which is such a weight off! I'd also like to release some merch at some point soon so watch this space..."
Pick up a free copy of our November issue (out next week at venues across Edinburgh, Glasgow and Dundee) for a two-page interview with NOVA on her year so far, as well as her involvement in another celebration of Scottish music – the Scottish Alternative Music Awards.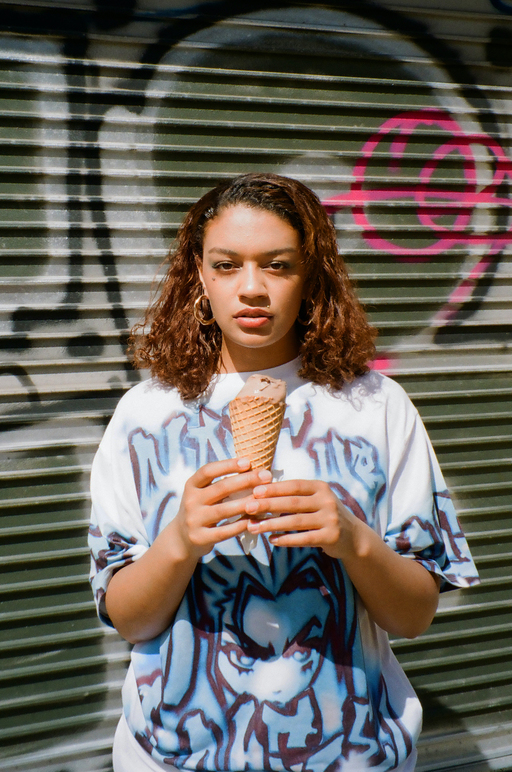 RE-UP was joined on the shortlist by seven more debut records from Bossy Love, Callum Easter, Cloth, Comfort, Declan Welsh & The Decadent West, The Ninth Wave and SHHE. The latest albums from Blanck Mass and Erland Cooper complete the ten-strong list, with the shortlisted artists each receiving £1000.
This year's SAY Award ceremony was a virtual affair streaming on YouTube, with live sets from Happy Spendy, Kapil Seshasayee, VLURE and Zoe Graham. Check out the SAY Award shortlist, longlist and full list of this year's eligible albums at sayaward.com
---
facebook.com/novascotiathetruth
NOVA photo by Zaynab McGroarty