Kelburn Garden Party: Pyramid stage lineup revealed
With the Kelburn Garden Party within touching distance, we take a closer look at the twenty artists lined up to play our curated stage at this year's festival
It feels like we've been planning this one for ages, and, well, thanks to the pandemic, we kind of have been. Planning for this year's takeover of the Kelburn Garden Party's Pyramid Stage has been in the works since Winter 2019, when we started work on the never-to-see-the-light-of-day 2020 festival. That year we were set to programme the stage for both the Saturday and Sunday, but a few years on and we're taking on Friday too, the full shebang, meaning this year will be our biggest year yet at Kelburn, and we can't bloody well wait.
Before we tell you what we've got in store, we just want to send out a heartfelt thanks to all the artists we had booked for the 2020 edition who have stuck by us throughout, and to all the artists that donated a track to our Bandcamp fundraiser when times were tough and we didn't know what the future of the magazine might look like. Of course, plans change, so we're sad to have lost a few artists we had confirmed for 2020 along the way – Swim School, Bikini Body, Edwin Organ, Happy Spendy and Kubitaru, we're looking at you – but, we're delighted to say we've added a whole host of exceptional talent to the bill that we can't wait to share a weekend with on the west coast.
With all that in mind, from SAY Award winners to talent on the rise, covering everything from dreampop to hip-hop, R'n'B to alt-soul, art-rock to existentialist nerd rock and more, here's a blow-by-blow account of what you can expect from the 20 artists set to play the Pyramid Stage at Kelburn Garden Party from 1 to 3 July, including a handy playlist. You are welcome.
Friday 1 July
Russell Stewart
Opening the Pyramid Stage on Friday night is Glasgow singer-songwriter Russell Stewart, whose single Citrus was on heavy rotation for us throughout 2021. Within his jazzy alt-soul ouevre, expect squelchy rhythms, silky smooth vocals and to not be able to stop swaying your head.  instagram.com/itsthisrussell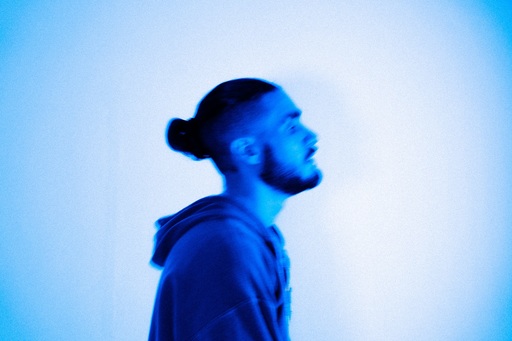 Clarissa Woods
Following the release of her exceptional 2021 EP, Honey I'm Gone, Govanhill's Clarissa Woods was nominated in the Best Hip-hop category at the SAMAs. Combining thick beats with silky smooth R'n'B vocals and a hip-hop flow that's full of attitude, Clarissa Woods is not to be missed. instagram.com/clarissawoods_
Bemz
Jubemi Iyiku is no stranger to these pages, and following a SAY Award longlisted nomination for his Saint of Lost Causes record in 2021, more recently he was crowned Scottish Act of the Year by BBC Introducing Scotland. We can't wait for him to bring his bouncy brand of hip-hop to Kelburn. instagram.com/bigbemz1

NOVA
Since winning the 2020 Scottish Album of the Year award for Re-Up, rapper and producer Shaheeda Sinckler, aka NOVA, went on to win Breakthrough MC/Vocalist at the 2021 DJ Mag Awards. Expect a mix of hip-hop, grime and more from our Friday night headliner. novascotiathetruth.bandcamp.com
Saturday 2 July
Miss Leading
Pairing lo-fi alt-pop beats with her often challenging spoken word passages (which cover everything from self-help culture to the hypocrisy of virtue signalling), returning from New Zealand to Edinburgh this summer, Miss Leading opens the Pyramid Stage on day two. iammissleading.com

Echo Machine
This Dundee five-piece released their debut album, Instant Transmissions, at the start of 2020 and then the pandemic struck. With a sound heavily indebted to the New Romantic stylings of the 80s, you'll be taken back in time by this synthpop outfit. echomachine.bandcamp.com
Squiggles
Former Spook School drummer Niall McCamley is now a mental health fighting superhero and he's coming to Kelburn to help make all your woes go away. Musically, he'll provide a mosh-able emo indie party, with boppable guitars and guaranteed comic relief – the perfect antidote to tough times. squigglescult.bandcamp.com

Katherine Aly
Following a knockout performance at this year's Wide Days, Katherine Aly is bringing her catchy pop stylings to Kelburn this year. And as her appearance comes just two short weeks after the release of her glorious debut album, you'll be able to learn all the words ahead of time. katherinealy.com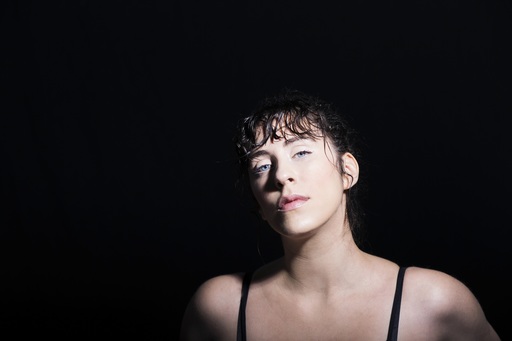 Swiss Portrait
With their recent Safe House EP a masterclass in dreampop, Edinburgh's Swiss Portrait may very well be the ultimate summer soundtrack. We just hope the sun is shining for their Saturday evening set at Kelburn this year, which is sure to provide the perfect day-to-night energy. swissportrait.bandcamp.com

Tupper Werewolf
We've said it before but it bears repeating: Gordon Barr, aka Tupper Werewolf, is Scotland's answer to Dan Deacon. Think swirling keys, heavy, busy and twisted electronics, occasionally combined with droll vocals akin to Arab Strap's Aidan Moffat, and you're just about there. tupperwerewolf.bandcamp.com
Kapil Seshasayee
With his music having gone in a more electronic direction of late, since the release of 2018's A Sacred Bore, Kapil Seshasayee continues to spread the word of India's outdated caste system, effortlessly combining classical Indian influences with contemporary western sounds to mesmerising effect.  kapilseshasayee.bandcamp.com
Free Love
Glasgow's Free Love bring their bouncy, cosmic HI-NRG electronica for an unforgettable Saturday night headline slot on the Pyramid Stage. Expect danceable bangers from across their back catalogue, with a little help from some pals who will take the performance to the next level. freelovenrg.com
Sunday 3 July
Fistymuffs
'Fuck the patriarchy, we've had enough / We're Fistymuffs, we're Fistymuffs!' is what you'll be chanting after experiencing the riot grrrl prowess of Girls Rock School Edinburgh graduates, Fistymuffs. Opening proceedings on Sunday, we promise you'll feel empowered and you'll have a nice time.  fistymuffs.bandcamp.com
Moonsoup
A perfect antidote for all those hangovers you're sure to have after a big Saturday night, part of the Olive Grove Records family, Niamh Baker, aka Moonsoup's laid-back brand of breezy indie-pop takes on everything from heartbreak to vegetable consumption. moonsoup.bandcamp.com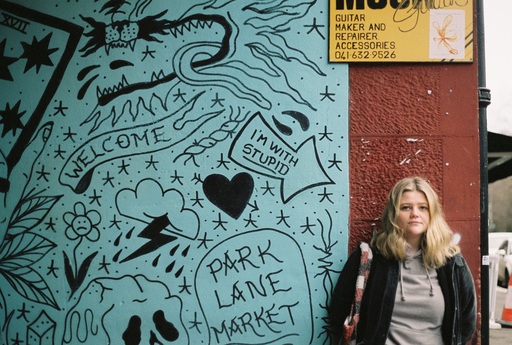 Count Florida
Since releasing Choose Your Own earlier this year, we've been completely smitten by Glasgow queer indie-pop three-piece Count Florida's abilility to write instantly catchy, sub-three minute pop gems. It's going to be a lovely time indeed. countflorida.bandcamp.com
PINLIGHT
Jenny Laahs, aka PINLIGHT, is a multi-instrumentalist and hearing-impaired alt-pop musician based in Edinburgh. She's making some of the most pure and crystalline pop we've heard and her 2020 single Grow Slow is one the likes of Carly Rae Jepsen would be proud of, we're sure. pinlightmusic.bandcamp.com
Nicole Cassandra Smit
Edinburgh-based Indonesian/Swedish singer-songwriter Nicole Cassandra Smit is set to release her debut album, Third In Line, via her own label a week after Kelburn. Traversing blues, R'n'B, hip-hop, jazz and electronica, Smit's music is a wholly exciting listen. nicolecassandrasmit.bandcamp.com
Slim Wrist
FKA Super Inuit, we've had the pleasure of welcoming the bubbling electronics of Brian Pokora and Fern Morris to Kelburn before, but this year they're back as Slim Wrist; on the precipice of releasing their debut album, the pair sound rejuvenated and their music continues to dazzle. slimwrist.bandcamp.com
Slime City
It's impossible not to grin from ear-to-ear when witnessing the musical ride that is Slime City, especially when they get their musical shoe out. Describing their sound as 'existentialist nerd rock', come for the musical shoe, stay for their unabashed, pure joy-filled pop-punk. slime-city.bandcamp.com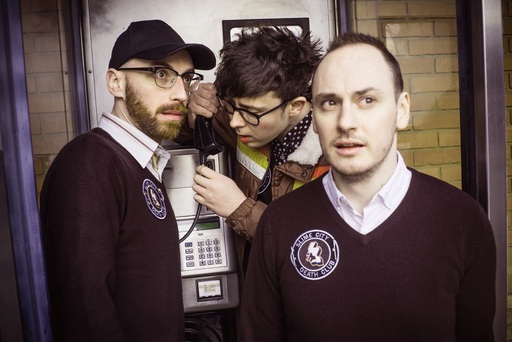 Maranta
After bringing the sound of the summer to Kelburn for us in 2019, Edinburgh duo Maranta return this year to headline our Sunday night. Performing alongside visual artist Chell Young and art collective VOMITON, expect their dancefloor-ready beats to be transformed into a colourful parade. marantaa.bandcamp.com

---
Kelburn Garden Party takes place at Kelburn Castle, Nr Largs, 1-4 Jul