Liverpool Music Week: 4 local acts to watch
Ahead of Liverpool Music Week 2015, we delve deep into the line-up to pick out four local acts to catch over the course of the week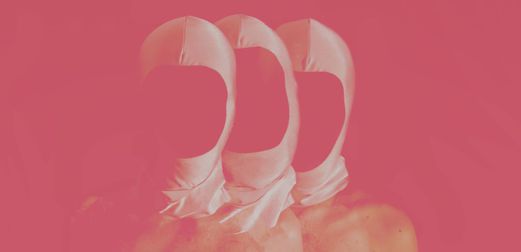 Barberos (supporting HEALTH on 25 Oct at The Kazimier)
Working off a base of dual drumkit synchronisation and piercing synthesizers, Barberos flit between percussive gridlines crying out for the sweaty clamour of the club, to industrial squall and abrasive noise assaults capable of claustrophobia-inducing density.
Yet their suits are pointedly blank, a canvas rather than a prescription: "I wouldn't say we act in a certain way every time we perform, it's just however the mood is taking us," says PL – read our full interview with the band here. 

a.P.A.t.T. (supporting HEALTH on 25 Oct at The Kazimier)
Veteran experimentalists formed back in the late 90s with a revolving cast of members that, at one point or other, has seen members of Oufit and Barberos – among many others – pop up in their lineup, a.P.A.t.T. are not content with just that.
They've also spent time opening up their core membership to the a.P.A.t.T. Orchestra, a scratch orchestra in the vein of Cornelius Cardew's famous 1970s collective of mixed ability.
a.P.A.t.T. have a new album on the way, but for now the best insight into their split-personality, genre-diverging madness comes in the form of their 14-track long opus Ogadimma, which veers between Cardiacs-inspired bombast, furious post-punk and Girl Talk mash-ups – read our interview with the group here.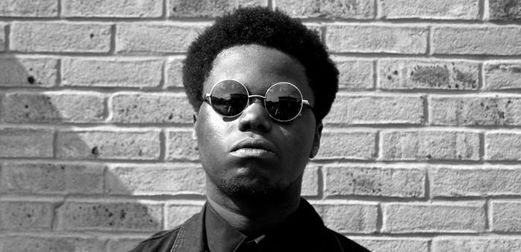 XamVolo (supporting Shura on 30 Oct at the Arts Club)
With his teens still only just over his shoulder, XamVolo has the sort of assured presence onstage of someone years his senior.
Moving from London to Liverpool to study, the 20 year-old has emerged with a silkily smooth yet thoroughly crafted neo-soul influenced sound, not a million miles away from the godfather of the revival, D'Angelo. Not just a solo artist, XamVolo has a new EP on the way with his band The Equation, though for now your best bet is to get acquainted with last year's EP, Binary in Blue.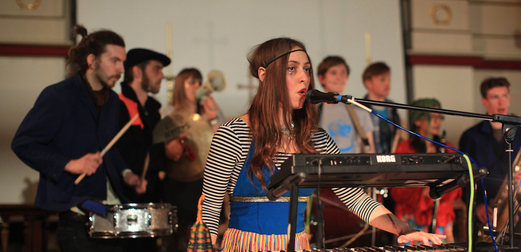 Stealing Sheep and Immix (25 Oct at the Bluecoat)
Bella Union-signed Stealing Sheep team up with local collaborative ensemble Immix for a special one-off show, which will see the two groups form the soundtrack to a unique commissioned contemporary dance piece by one of Ireland's leading dancers and choreographers, Fearghus Ó Conchúir with Aoife McAtamney.
Neither Stealing Sheep nor Immix are strangers to collaboration – indeed the latter have made a name for themselves using classical orchestration to combine with some of the region's most forward-thinking artists.
With Stealing Sheep's open-ended pop capable of moving down any number of avenues, their chosen direction here should prove intriguing.
---
Liverpool Music Week takes place at various venues, 22-31 Oct.
Win tickets to Liverpool Music Week's opening and closing parties in our competition (closing date 18 Oct)