Scottish new music round-up: January 2021
As a reward for surviving 2020, treat your ears to some new music courtesy of Bunkhouse, James Yorkston, Berlin Anatomy, Alex Amor, Comfort and Josephine Sillars
I can't believe I'm writing this, but it's 2021 (insert celebratory emoji here)! We only bloody well made it through 2020 – phew! – and the extra good news is, there's lots of lovely new Scottish music coming your way this month to help get you through what could otherwise be one of the bleakest months in the calendar.
Starting in Glasgow, three-piece act Bunkhouse, who were brought together in late 2019 by "a desire to push pop into strange places", are doing exactly that on their self-released, self-titled debut (29 Jan), where fuzzy garage-rock collides with joyful organs, Casio drum beats and droll lyricism. Weird lyrics like 'Cheeky little, cheeky little, cheeky little breadcrumb' and 'Hello whingebag / Hello sad sack' sit alongside the blatantly obvious: 'Allergies make me sneeze'. Laura Kelly's occasional B-52s-esque vocals are a delight, especially on Whingebag which has a real whiff of Rock Lobster about it. Bunkhouse is a fun and playful listen, and perfect for all you weird-pop fanatics out there.
Over in the East Neuk of Fife, James Yorkston is gearing up for his latest release on Domino Records, The Wide, Wide River (22 Jan), a collaborative effort with Swedish outfit The Second Hand Orchestra, led by Karl-Jonas Winqvist. The album, composed of eight songs recorded and mixed over the course of three days in Sweden, features some of the most beautiful tracks we've heard from Yorkston, the instrumentation and backing vocals from The Second Hand Orchestra elevating his delicate storytelling to the next level. Pick up a copy of this month's magazine to read a more in-depth story on the album from Yorkston himself.
Following on from his inclusion on Paradise Palms' Bonnie Tropical 5 compilation last month, on 15 January Edinburgh-based Austin Barnes is releasing his concept album The Draculus Gate under his Berlin Anatomy moniker via Dead Hound Records. Set in a demon, scorpion and ghoul-infested America entering election season, The Draculus Gate plays out like some sort of dystopian radio broadcast, where tracks are broken up by quirky interludes, news-style interview broadcasts and witty skits. In a lot of ways this record absolutely should not work, but it flows beautifully and the music is brilliant.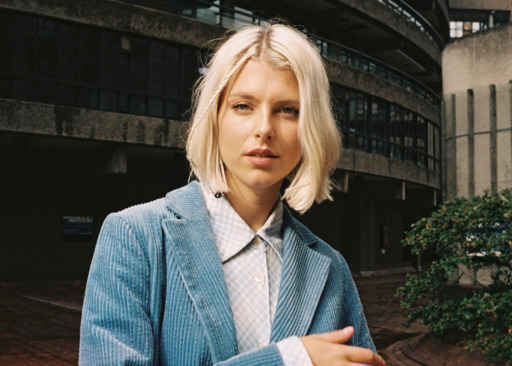 Alex Amor is one of those rare musicians that appear, seemingly out of nowhere, as a fully-formed artist. In the final third of 2020, the Glasgow artist released three woozy and exquisitely produced pop singles – The Part with Each Other, Prove Me Right, and Motion – collectively gaining over 100k streams on Spotify, and she was announced as one of the first 50 for Brighton's The Great Escape festival in May. After all of that end of year excitement, to kick off 2021 Amor is releasing her debut EP, Love Language on 15 January via Believe. Documenting the progression of a relationship, Amor says of the EP: "This EP reflects a recent time of my life where I am a woman struggling for autonomy. I'm moving into adulthood and I'm desperately trying to make sense of its complexities. Though there's no happy resolve at the end of the EP, I feel more self-assured than ever, more me than I've ever been."
Staying in Glasgow, following their shortlisted nomination for the 2020 SAY Award for their exciting and challenging self-titled debut, sibling duo Comfort are barrelling head-first into 2021 with their brand new single, Received Life. Due on 4 January, it's the first track taken from Slow Dance's upcoming Slow Dance '20 compilation due later in the month (26 Jan). Full of exciting metallic noises and lyricism that holds a magnifying glass up to the privileged in our society, Received Life is another satisfying and ice-cold slab of sub-two-and-a-half-minute political punk from this pair, and we're excited to see what the rest of 2021 holds for them.
As the instrumentation on Comfort's single is cold, so too is Josephine Sillars' new single Enemy (15 Jan), albeit with more of a pop sheen. Sillars returns with a more mature sound, over three years since her last release, and on the track, she pleads throughout that you 'don't forget me', admitting: 'I can be my own worst enemy'. But the hardest line to stomach comes towards the end, and it's a fear many of us likely have, that 'If I stop everyone will forget who I am.' Enemy is the first release taken from Sillars' forthcoming new EP, Desperate Characters, and if the single is anything to go by, we can't wait to hear it.
December releases you may have missed...
Far too much stuff came out in December, so instead of our usual paragraph or two detailing what you might have missed, here is simply a list of stuff. Modern Studies, Mima Merrow, Adam Stafford and CLING all released new EPs; Dundee's Make-That-A-Take Records released their 68-track(!!) Make Yer Ane Comp VIII to raise money for Dundee Women's Aid; Flux Velociraptor and Who Cried Wolf? released new singles 3000 Fists and Used To, respectively, and LAU's Aidan O'Rourke released The Best of 365, the final instalment in his 30-album project, 365: Complete Works.