Whitney @ QMU, Glasgow, 27 Nov
Whitney certainly sound near-perfect tonight, but with a relentless autumn schedule and a little tour fatigue, the show fails to really spark to life at any point
The QMU is a strange shape for a venue. It has a large stage in a wide, shallow room. This works for bands with a lot of players (like Whitney), but it's a lot of space for a single person with backing tracks, like Aldous RH. The former Egyptian Hip Hop frontman struggles to capture the spread-out crowd's attention and his (too) quiet, soft-rock musings are mostly lost to the rising din of the indifferent audience.
Whitney fare better, but by the time they get started the only place to get a good view is the narrow space in the middle of the room, making it pretty cosy, hot and near impossible to move from one side of the room to the other. But they sound good, opening with Polly and moving methodically through almost all of their two albums.
The glow of their pristine indie-soul starts to wear off a little as the band seem to be going through the motions, sounding fine but not bringing much energy. Julien Ehrlich adds the odd comment about playing here at 19 (with Unknown Mortal Orchestra) or enjoying the city, but it feels fairly perfunctory and he seems either stoned, drunk or absolutely knackered (or a combination?).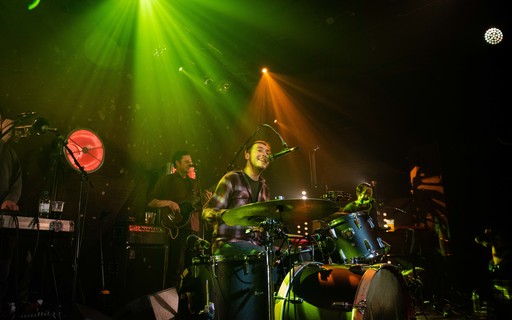 Golden Days and The Falls muster up some enthusiasm, Ehrlich's falsetto crisp next to Max Kakacek's polished guitar and the occasional, always-welcome trumpet flourish from Will Miller. A cover of NRBQ's Magnet shows an appreciation for funkier arrangements, complementing Allen Toussaint cover Southern Nights that comes during the encore. No Woman is one of the night's highlights, before the gorgeous Valleys (My Love) ends things by conjuring images of fading summer nights and endless horizons.
Whitney certainly have the chops, sounding near-perfect all night, and their small back catalogue means that you're almost certain to hear your favourites. But the constant movement and monotony of a relentless autumn schedule seems to have led to a little tour fatigue, with tonight's show failing to really spark to life at any point.