Little Simz @ SWG3, Glasgow, 24 Oct
Little Simz demonstrates the immensity of her talent to an adoring crowd who show her just how much her work is appreciated
One of the first spoken interactions Little Simz has with the crowd at tonight's show is to apologise that it's taken her so long to play in Glasgow, and apologising to anyone who bought tickets to one of her previously cancelled gigs in the city. She more than makes up for it in tonight's performance though, and it's as if all that never happened.
It's clear that Simz could have sold out a much larger venue given how quickly this one sold out, but the more intimate nature of SWG3's Warehouse makes it all the more special. The crowd are with Simz the whole way through the show, singing along, dancing and cheering exactly when she asks them to and even when she doesn't. In a bigger venue, you get the sense she might not be able to achieve quite the same intense connection.
Never once missing a beat, she draws largely from her latest, Mercury-nominated album GREY Area, which missed out on the win to Dave's equally excellent Psychodrama. Charging on stage, megaphone in hand, she begins with the album's second track Boss and makes an authoritative stand from the get-go. She continues to command the stage through performances of Therapy, Wounds and Pressure.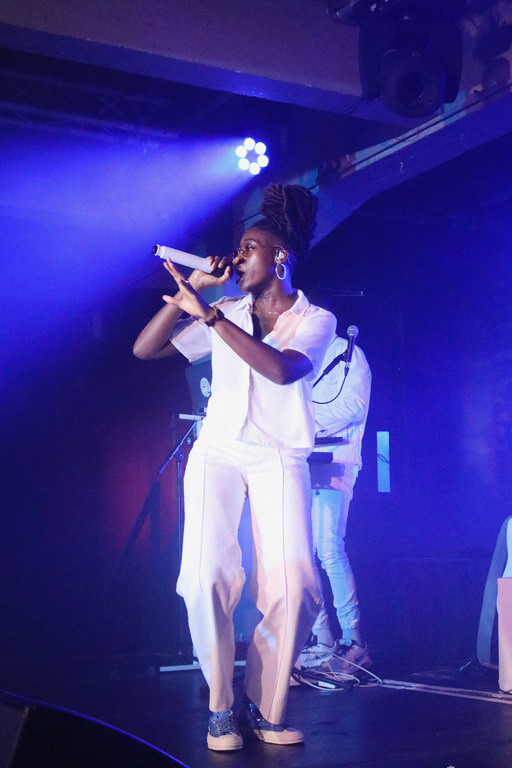 Image: Little Simz @ SWG3, Glasgow, 24 Oct by Hannah Logan
Venom is the real stand-out tonight though. Arriving about halfway through her set, Simz demonstrates the immensity of her talent to the fullest effect; the pace and sharpness of her flow, quite simply, outstanding. But just as things get amped right up, she brings it back down with a brief interlude dedicated to her 2016 album Stillness in Wonderland. Taking a seat on a stool she provides some background on what the album means to her before performing two of its tracks, Backseat and Her.
It's undeniable that Little Simz is one of the best rappers around right now, but even that doesn't feel like it does enough justice to her talent. She's an artist in the truest sense, crafting work that's explorative, layered and full of intricacies to unpack; what tonight shows is just how much it is appreciated.